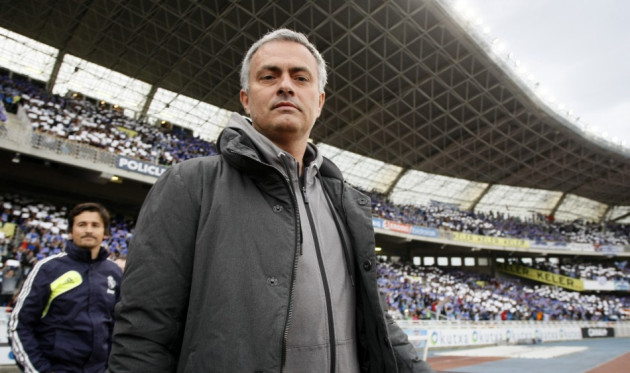 New Chelsea manager Jose Mourinho says the decision for him to re-join the west Londoners was made within five minutes following a meeting with Roman Abramovich.
Mourinho has signed a four-year deal after confirming his arrival as The Blues' new manager for a second spell at Stamford Bridge following his three years at the club from 2004-2007.
And Mourinho has disclosed the details behind his return to Chelsea, revealing that discussions with owner Abramovich took a matter of minutes.
"It was an easy decision, I met the boss, the owner, and I think within five minutes after some short and pragmatic questions we decided straight away," Mourinho said.
"I asked the boss do you want me back, and the boss asked me do you want to come back, and in a couple of minutes the decision was made."
Following spells at Inter Milan and Madrid prior to his return to the Premier League, Mourinho has carried a reputation of wanting to exert power on his club's hierarchy, and his acrimonious exit from Chelsea six years ago suggests a similar situation could arise this time around.
The 50 year old spent three years at Madrid after being appointed in 2010 and while he broke Barcelona's stranglehold on the La Liga title and won the Copa del Rey, failures in the Champions League - with three successive semi-final exits - and a trophyless 2012/13 campaign meant his spell ended on a sour note.
But Mourinho says his experience at the Bernabeu stands him in good stead.
"I went to Madrid because I wanted to try to do the Grand Slam, the three most important championships in the world, and also because twice I had the chance to go to Real before, and I never did it because I decided to stay at Chelsea," he added.
"The last one was the day after we won the FA Cup final at Wembley, and I thought 'no way, I am going to stay'.
"That was the third time, I wanted to go, I wanted another culture and another club with a worldwide dimension in terms of social approach and it was a fantastic experience for me."