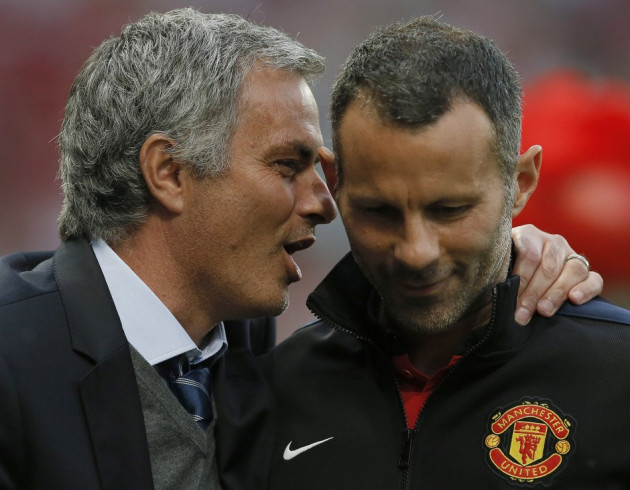 Jose Mourinho was left angry and in tears after learning that David Moyes had been selected as the new Manchester United boss, according to a new book by Spanish journalist Diego Torres.
The book describes how Mourinho had been convinced by his agent Jorge Mendes that Sir Alex Ferguson had instructed the United board that he wanted Mourinho to be his successor.
The 50 year old was known to have a good relationship with Ferguson and was seemingly keen to make the move to Old Trafford when it became clear that the Scot was ready to finally step down after 26 years.
Mourinho was preparing to leave Real Madrid and it appears he was left in disbelief when he learned that it was Moyes who would be filling the Manchester United hotseat.
In Torres's book, Prepare to lose: The Mourinho Era, the first chapter concentrates on Mourinho being overlooked and it is entitled Llorar (to cry).
"Mourinho, encouraged by his devoted agent Mendes believed that Ferguson, as well as an ally, was his friend and Godfather," writes Torres.
"He was convinced that they enjoyed a friendship of genuine trust. He thought that his fabulous collection of trophies - two European Cups, seven league titles and four cups in four different countries - made for a resumé no other candidate had.
"When he learnt he had chosen Moyes, Mou was incredulous. He screamed: 'But he's won nothing!'"
Mourinho eventually sealed a return to Chelsea but it seems he felt let down by his long term agent Mendes who had convinced him that he would be the next Manchester United manager.
"Jorge Mendes, president and owner of Gestifute, was involved at Old Trafford more than any agent. No representative did such huge or such peculiar business with Ferguson.
"Nobody prepared more carefully, nor knew how to transmit to the media the idea that there was a predestined successor [to Ferguson].
"But if the propaganda affected the consciousness of one man, is was Mourinho himself."