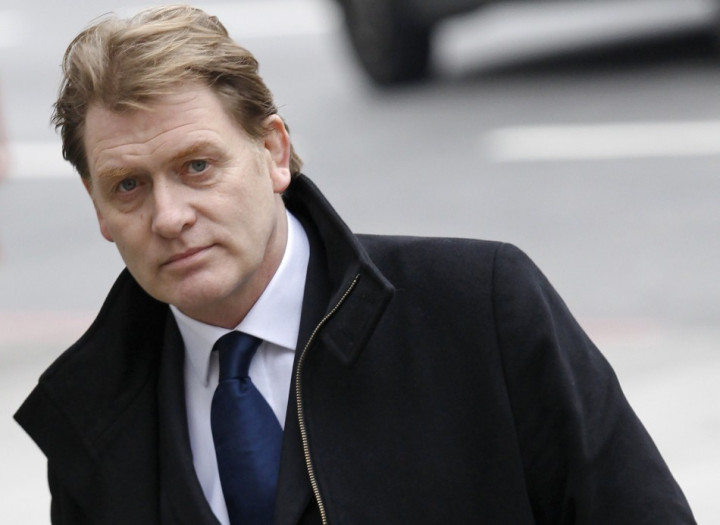 MP Eric Joyce has been arrested following a disturbance at Edinburgh Airport, with witnesses claiming police were forced to pin him to the ground.
Joyce is now facing charges of breaching the peace following his arrest on 19 May. The disorder is thought to have resulted from an argument about the MP's phone.
The independent MP for Falkirk, who was formerly affiliated to Labour, is believed to have accidently left his phone on a plane after flying in from London. He is thought to have become abusive towards airport handling staff when he was not allowed to immediately retrieve it.
A source told the Edinburgh Evening News: "The handling agents called the police after a passenger became abusive towards them. When the police arrived the passenger was seen to push one of the officers.
"The officers attempted to calm him down but he became more and more aggressive and eventually went to grab one of the 
officers. The officers then pushed him up against the desk and down on to the floor, where he was handcuffed.
"A policeman was on top of him, with his knee at the back of his neck.
"A whole flight full of people walked past while he was restrained on the ground."
An airport spokesman said: "We can confirm that an incident did occur on Sunday evening and an individual was arrested for being abusive and confrontational towards airport staff and police. Behaviour of this nature is something we have zero tolerance for at Edinburgh Airport and police officers will act accordingly if the safety of our passengers and employees is put at risk."
A Police Scotland spokesman said: "A 52-year-old man has been reported to the procurator fiscal in connection with an alleged breach of the peace, which happened at Edinburgh Airport on Sunday, May 19. He will appear in court at a later date."
Joyce was previously arrested this year following a brawl at a bar at the House of Commons.
Witnesses described seeing the 52-year-old "wrestling" with two police officers before he was arrested. It is believed that the altercation started after Joyce objected to a request for him not to take his drink outside the bar during a packed karaoke night at the Sports and Social Club bar inside the Palace of Westminster.
A year before that incident, Joyce was given a 12-month community order, including a Friday-to-Sunday curfew, after admitting to headbutting Tory MP Stuart Andrew and attacking three other politicians including Labour whip Phil Wilson in the House of Commons Stranger's bar.