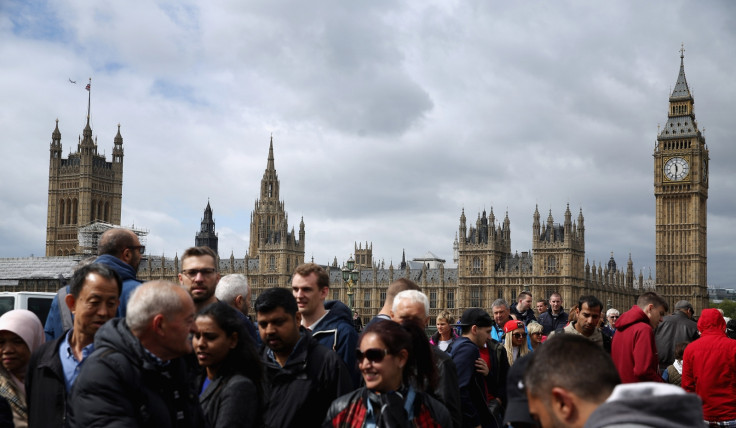 The watchdog charged with keeping an eye on MPs' pay has come under fire for being "out of touch" after it controversially backed a move to increase politicians' salaries by 10%.
The Independent Parliamentary Standards Authority (Ipsa) has launched a final review into the proposal, which would see MPs' basic pay climb from £67,060 ($102,158) to £74,000 a year.
The body, set up in the wake of the 2008 parliamentary expenses scandal, said the remuneration recommendation can only be countered by "new and compelling" evidence.
"We remain of the view that it is right to increase MPs' pay to £74,000 for all the reasons we set out in December 2013 and which we summarise above," Ipsa said in a consultation document.
"Subject to any new and compelling evidence arising from this review, we therefore intend to implement the determination as currently drafted, with a one-off adjustment in MPs' pay to £74,000 and subsequently linking it to changes in average UK earnings for the remainder of this parliament."
The move invoked the wrath of Jonathan Isaby, the chief executive the TaxPayers' Alliance, who blasted the organisation as "hopelessly out of touch and not fit for purpose".
The think-tank boss added: "The national debt is still rising and hard-pressed taxpayers are keeping their belts tight so it's totally inappropriate for these bureaucrats to recommend even higher pay for MPs.
"Ipsa spent £70,000 on a consultation which showed the public believed the current pay level to be broadly fair, yet have ignored the findings. MPs shouldn't be divorced from the same pay restraint as everywhere else in the public sector."
All eyes will now be on David Cameron after the prime minister urged the independent body to drop the pay proposal.
A spokesperson for Number 10 said: "He very much urges [Ipsa] to take the opportunity it now has to come to a different view. We are in a period of ongoing public sector pay restraint."
The consultation comes as public sector workers have continued to see their pay rises frozen at 1% by the government.