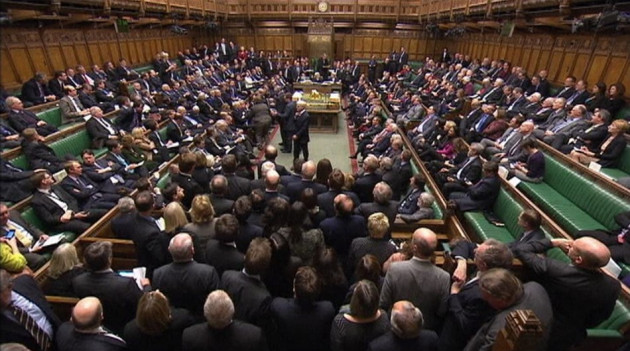 Britain's members of parliament could receive a pay rise of £20,000 following a recommendation from a parliamentary watchdog.
The Independent Parliamentary Standards Authority has recommended raising MPs' current annual pay of £65,738 to £86,000, though a £10,000 annual rise is considered more likely.
In 2011 MPs' pay was frozen for the year 2012-2013, and any pay hike will probably come with a reduction to their gold-plated pensions and expenses to mitigate public outrage.
Ipsa sources told the Daily Mail that they believe the pay of MPs is well below that of equivalent professionals in London, such as accountants.
In the wake of the expenses scandal, MPs' extra living allowance was cut, and many MPs now argue that their pay is insufficient for a position that requires them to be in Westminster during the week and in their constituency at weekends.
John Bercow, the Speaker of the House of Commons, has long advocated a pay rise for MPs, and has criticised party leaders for refusing to allow one.
"I do think there is some historical resentment that party leaders who either had a higher salary by virtue of their office or who have had access to other sources of finance have been very quick to tell ordinary MPs what they should and shouldn't be paid," he said earlier this year.
"When you've got other means from whatever source, it's quite easy to do that and I don't think it's terribly clever or brave."
He also claims that improved pay is necessary to attract the best and brightest to parliament and in 2009 pointed out that MPs are paid less than many council leaders and GPs.
One senior MP told the Daily Mail he feared they would be accused of having their "snouts in the trough' but argued: "Voters may not like it, but if you pay peanuts you get monkeys."
"We got into this mess 25 years ago because we were frightened of being criticised by the press and public for giving ourselves a proper pay rise.
"Instead, we were encouraged to claim more expenses under the counter. The expenses scandal ended all that and now we are left with a pitiful pay cheque. We are thousands of pounds a year worse off on a pay level that is a joke to any self-respecting London professional."
In a survey by Ipsa in January, 69% said that they believed themselves to be underpaid. Many said they should be paid £86,000 a year, and some said they should be paid as much as £100,000.
However, with pay for other public sector workers having been frozen amidst continuing economic hardship for much of the country, David Cameron, Nick Clegg and Ed Miliband would face fury from the public if they approved the recommendation.
An Ipsa spokesman told the Sunday Times: "We are going to do this in a very public and proper way with consultation. We will be consulting before the end of June and at that point we will be asking the public what they think of the proposal."
Nevertheless, Margaret Hodge MP, head of the Public Accounts Committee, recently warned MPs that they faced being branded lazy, pointing out that the House of Commons is sitting for just 140 days this year, compared with 152 the year before the current coalition government assumed power.
"Members of the public would be forgiven for thinking that it is MPs who are lazy and that it is Parliament that is failing to provide good value for money," she said.