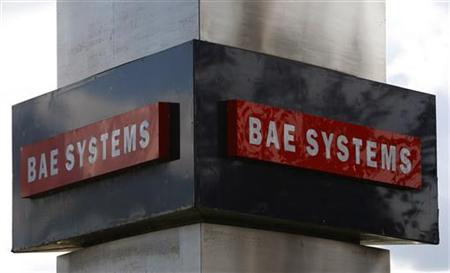 Britain's iconic Red Arrow jets could soon be built overseas, resulting in the loss of hundreds of UK jobs, MPs have warned.
British aerospace company BAE Systems is scrapping the manufacture of Red Arrows at its East Yorkshire factory.
Members of the House of Commons warned that future generations of the plane could be built in India, U.S. or any other overseas factories. Such a move would leave a burden of £110 billion on taxpayers in terms of redundancy payments of BAE staff who will be laid off.
The aircraft, which can fly up to 600mph, became an aviation icon when it was commissioned into service with the RAF in 1976.
The discussion over the future of the jet came up when Tory MP David Davis, who represents Haltemprice and Howden constituency where the threatened plants are located, raised concerns in the House over 3,000 job cuts announced by BAE Systems in September.
BAE Systems has said the decision is largely due to a fall in orders for the Eurofighter Typhoon aircraft.
Davis told the House that it would also almost certainly mean the end of UK production of the Hawk.
"The size of the cutback is grievous, and is grimly symptomatic of the decline of manufacturing in this country. What matters most is the misery this decision visits on individuals, on families, on whole communities," he said.
"It is one of those factories where grandfathers, fathers and sons have successively worked, maintaining a proud tradition of skilled work down the generations."
The Tory member and other Labour MPs said the new policy makes taxpayers pay rather than BAE Systems for redundancy payments.
The Express has quoted a BAE Systems spokesperson as saying that work being done for the RAF was ending and any decision about a new generation of Hawk or other aircraft for the Red Arrows was a matter for the Ministry of Defence (MoD).
However, an MoD spokesman said there had been "no discussion" about replacing the aircraft after 2018.
There has been lot of debate at the growing number of manufacturing units moving overseas. In Derby, 1,400 jobs are reportedly under threat after German firm Siemens beat Bombardier to a £1.5 billion Thameslink train contract.