MPs will be given Brexit vote before leaving the EU, David Davis confirms
Theresa May tried to calm nervous MPs during PMQs.
PM says she is "confident" that a vote would take place before March 2019.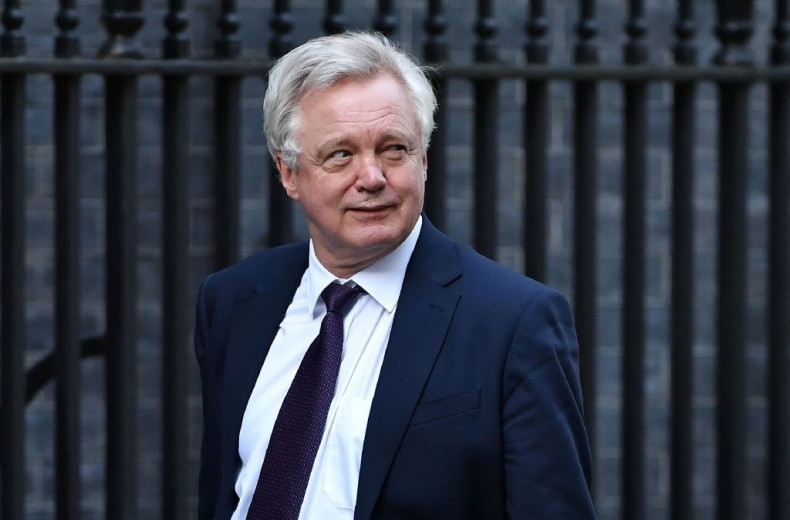 Brexit Secretary David Davis has confirmed that MPs will be able to vote on the deal between Britain and the EU before the March 2019 exit.
The confirmation from Davis comes amid growing concern that the slow negotiations in Brussels could see the UK crash out of the EU without a deal in place.
Davis said: "We are working to reach an agreement on the final deal in good time before we leave the EU in March 2019.
"Once the deal is agreed we will meet our long-standing commitment to a vote in both houses and we expect and intend this to be before the vote in the European Parliament and therefore before we leave.
"This morning the secretary of state was asked about hypothetical scenarios. Michel Barnier has said he hopes to get the deal agreed by October 2018 and that is our aim as well."
The question of a vote was posed to Theresa May during Prime Minister's Questions on 25 October. The PM said she believed that it would happen "in time for Parliament to have the vote we committed to."
It came after Davis appeared before the Brexit select committee earlier on Wednesday, raising doubts about whether a vote could take place before the March 2019 deadline.
Davis said that negotiations would continue until the very last minute, but until an agreement is reached, parliament would be unable to vote on the matter.
At the conclusion of the fifth round of talks between Britain and the EU, both sides agreed that progress had been made, but EU chief negotiator, Michel Barnier, said that the ongoing debate over the divorce bill was "deeply disturbing."
Despite Britain voting to leave the EU in June 2016, little progress has been made in negotiations since, with Brussels refusing to move onto trade talks until issues such as the Irish border, citizens' rights and the divorce settlement are finalised.
The activation of Article 50 in March this year means that there is just a year and a half left until Britain is set to leave in March 2019, a timescale that Theresa May has been adamant about sticking to.