Furious 7 actor Vin Diesel stole the show at the MTV Movie Awards 2015 when he sang a brief rendition of See You Again as a touching tribute to his late friend and co-star Paul Walker.
During the awards ceremony held in Los Angeles on 12 April, the action star graced the stage to present Shailene Woodley with the best female performance award, but not before he took a moment to honour Walker.
Diesel told the audience: "The last time I stood I this stage, it was with my little brother Pablo, so I love that little intro, you just played that song, that beautiful song."
The 47-year-old actor then burst into the song, which features Wiz Khalifa and was recorded for the Furious 7 soundtrack. Diesel later told the cheering audience: "I love you guys!"
Speaking about his impromptu performance to MTV News after the show, the Fast & Furious actor joked: "What! That's not like me, I've never sang in my life. It wasn't me, it didn't even look like me."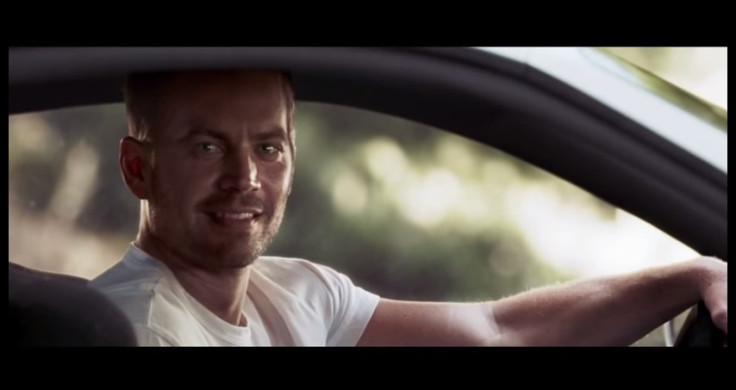 In more of a serious tone, the US actor then explained that his young son, Vincent, was the reason for his choice of song.
He told the host: "It's my four-year-old son, he's been singing that song pretty intensely. Whenever Michelle [Rodriguez] or Nathalie [Emmanuel] or Tyrese [Gibson] is over at the house, he sings it for them and they start crying so it was a little homage to the little one at home."
When the host suggested that Diesel should bring out an album based entirely on covers, the actor replied by breaking out into song again, singing: "I need to go for it and I will some day! I don't have to be afraid, I don't need to be shy."
Furious 7 has taken the box office by storm and has grossed more than $800 million worldwide so far. It is the last film to star Walker, who died in November 2013 in a car crash that also killed his friend, Roger Rodas.
Sharing his thoughts on the incredible response to the seventh installment of the action franchise, an emotional Diesel told the host: "It's bittersweet of course and the fact that the world embraced it and really just... allowed it to be Paul's legacy and [they] shared that moment with us and allowed it to honour him the way that did, it's just a beautiful thing."
Watch Diesel's tribute to Paul Walker below: