The last picture of Paul Walker taken when he was alive has been revealed. The star was photographed by one of his fans just hours before the tragic accident on 30 November 2013 in Valencia, Santa Clarita, California.
"I was just with him no more than 2 or 3 hours ago. Talking cars, he was so happy seeing all his friends get together to look at the cars, Bill Townsend wrote in his Facebook along with his picture with the late star, Movie Pilot reported.
"I hope it wasn't him in the wreck, but if it was, he would have passed doing something he loved, which is driving cars. The world lost an angel in Paul," the ardent Walker fan stated.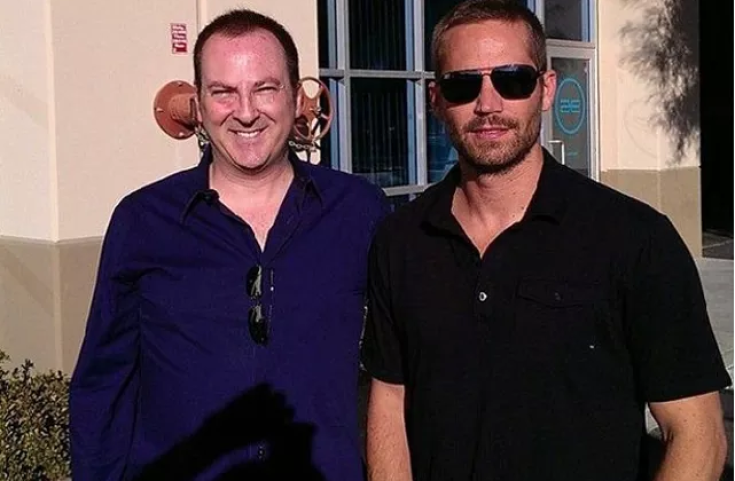 The photograph was the legendary actor's last image taken before the car he was travelling in crashed into a concrete lamp post and two trees on Hercules Street after he left a charity event for victims of Typhoon Haiyan.
The latest movie of Universal Picture's Fast and Furious franchise, which released last week is touted as the most fitting tribute to the deceased star. And the success of the movie is evident as it has zoomed past the $500m (£340m) mark in worldwide box office proceeds, with experts predicting it to gross more that a billion, according to the Hollywood Reporter.
Vin Diesel, the other lead of the movie has given the most emotional tribute to his friend and co-star by naming his new born baby girl Pauline.
Diesel also bid a tearful goodbye to his dear friend in the music video for "See You Again" along with Wiz Khalifa and Charlie Puth.
Watch the video below.
The 47-year-old star spoke dearly about his late friend after the movie's blockbuster reception and said "Pablo, this weekend you turned the world into a family... Thanks for the love..." through his official Facebook account.