Robert Mugabe Slams Barack Obama for Supporting Gay 'Pigs and Dogs'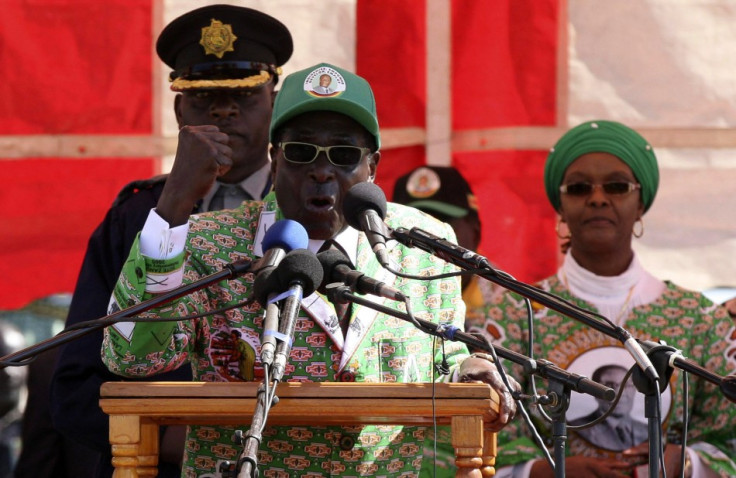 Zimbabwe's president Robert Mugabe has slammed US president Barack Obama for tying to aid African countries that have decriminalised homosexuality.
Ahead of Zimbabwe's elections on 31 July, Mugabe, 89, has reiterated his previous claim that gays are "worse than pigs and dogs" and said his country will never legalise homosexuality.
Mugabe was addressing supporters of his Zanu PF party at a rally in Mutare, Zimbabwe's third-largest city.
During a visit to Africa last month, Obama urged governments across the continent to grant full civil rights to homosexuals by decriminalising their activities.
In 2011, the US and UK hinted that they could withdraw aid from countries which did not respect gay rights.
In a news conference in Senegal, which took place as the US Supreme Court struck down a law denying recognition of same-sex marriage, Obama said: "My basic view is that regardless of race, regardless of religion, regardless of gender, regardless of sexual orientation, when it comes to how the law treats you, how the state treats you [...] people should be treated equally. And that's a principle that I think applies universally."
Homosexuality is still a crime in 38 African countries, where most people hold conservative religious views.
"Then we have this American president, Obama, born of an African father, who is saying we will not give you aid if you don't embrace homosexuality," Mugabe said, according to the Herald newspaper.
"We ask, was he born out of homosexuality? We need continuity in our race, and that comes from the woman, and no to homosexuality. John and John, no; Maria and Maria, no. They are worse than dogs and pigs. I keep pigs and the male pig knows the female one.
"No gay couples could have children, even if you lock them up for five years in a house."
The Zimbabwe president, who has been in power for 33 years, dismissed claims that he would rig the elections to seek another five-year term.
© Copyright IBTimes 2023. All rights reserved.