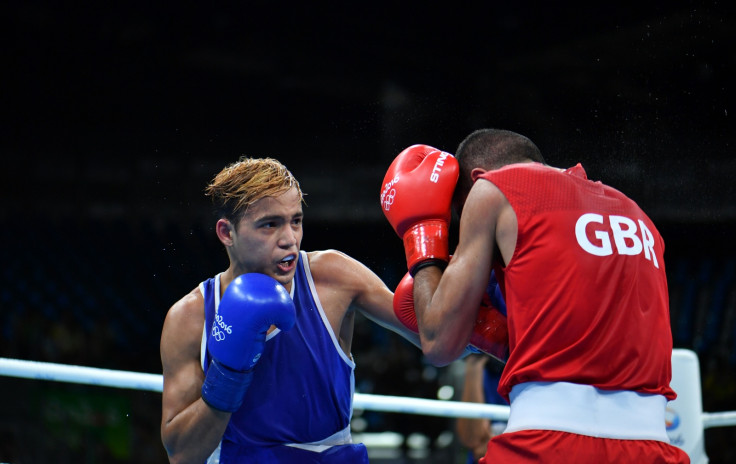 Muhammad Ali was unable to mark his Olympic debut with a victory as Great Britain lost a sixth fighter from the boxing competition at Rio 2016. Venezuela's Yoel Segundo Finol won each of the three rounds during a scrappy and disjointed men's flyweight bout, which saw both fighters fail to land effective shots.
Finol, the world number 11, picked off the number three seed regularly in the opening exchanges – taking the opening two rounds. The 19-year-old Ali – a product of the same Bury gym which produced Olympic silver medallist Amir Khan – was forced to attack in the final round in search of a knockout but was unable to prevail.
The European silver medallist continuously complained of Finol holding on as he attempted to unleash his own punches, but referee Natalya Tsoy was unmoved and failed to penalise the South American. A unanimous decision from the judges told the story of the fight however, and saw Ali dumped out at the last-16 stage of the 52kg class.
"I thought I was up after the first one, and I heard I was down after the second," he told BBC Sport. "And I was thinking 'no way'. I've lost now and I'm gutted. All the hard work I have put in has gone to waste. It's heart-breaking.
"I thought he was holding but are they going to take points off him or not. I couldn't get going because of that. I'm not using that as an excuse and there is nothing I can do. My dad has been my biggest fan and he's been everywhere and to him this is heart-breaking."