Muhammad Ali funeral: Louisville mourns as champ makes final journey
test
Thousands of mourners lined the streets of Louisville in Kentucky, where the future heavyweight champion of the world grew up. His coffin, draped in an Islamic shroud, was loaded into a hearse by a group of pallbearers – including former boxers Mike Tyson, Lennox Lewis and actor Will Smith.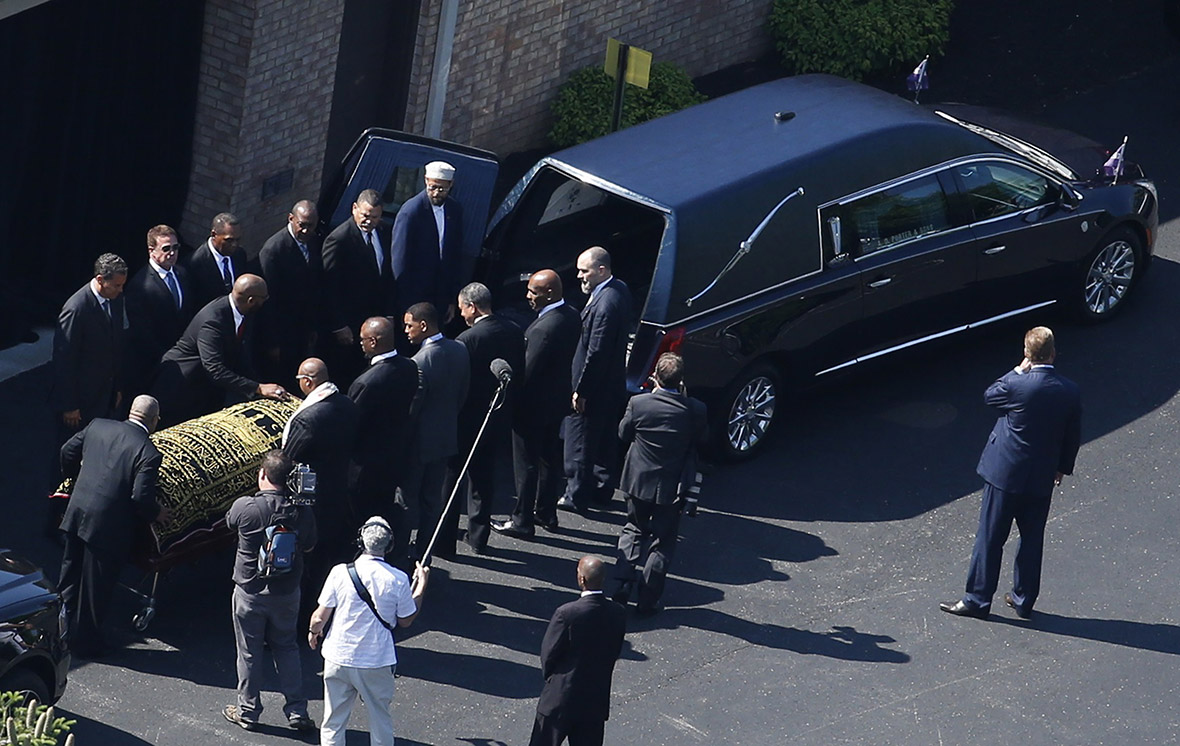 Ali's nine children, his current wife, two of his ex-wives and other family members joined a 17-car motorcade on a 19-mile route that was expected to take Ali's body past his boyhood home, the gym where he first learned to box and the museum that bears his name, by way of Muhammad Ali Boulevard.
Fans tossed flowers at the hearse and scattered rose petals along its path. Some chanted, "Ali!" Others were quiet and reverent as the champ went by. People gathered early in the day outside Ali's boyhood home, which was decorated with balloons, flags, flowers and posters. Fans took photos of themselves in front of the small pink house with white trimmings. Some people staked out their places nearby with garden furniture.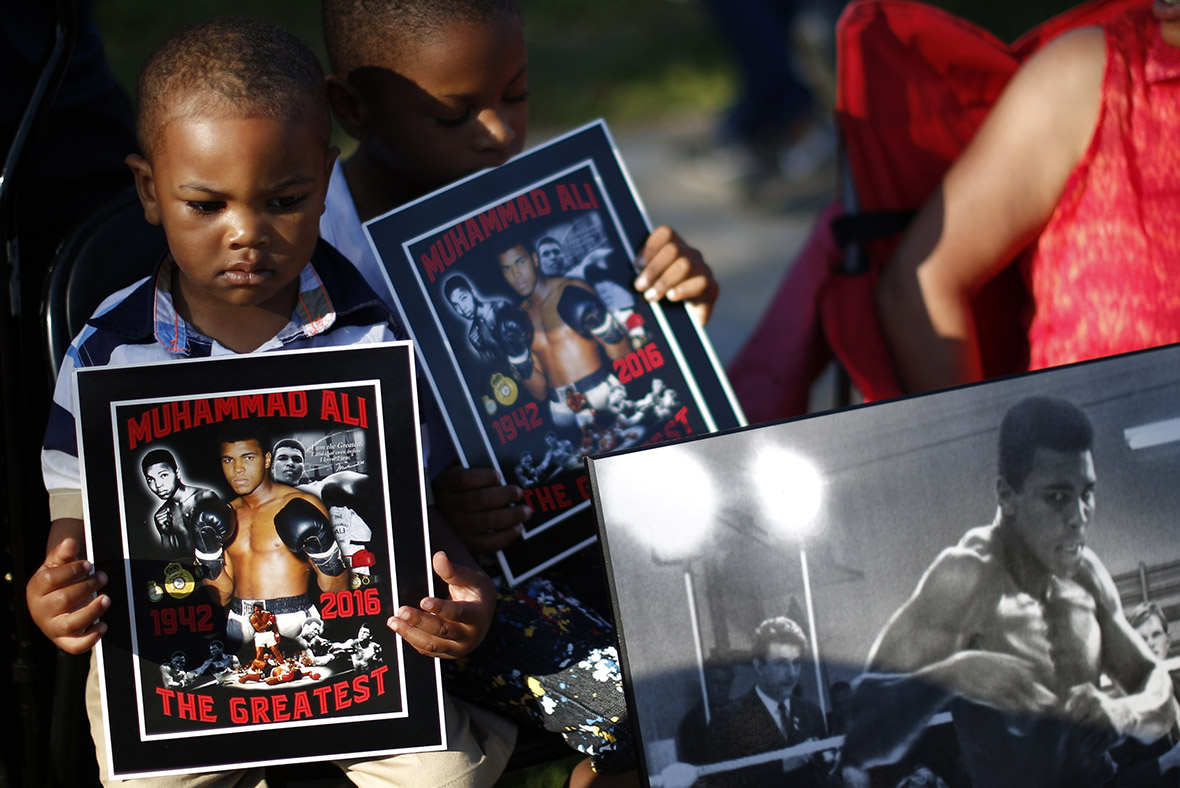 Ali will be laid to be rest in a private graveside ceremony at Cave Hill Cemetery. The boxing legend chose the cemetery, which is on the National Register of Historic Places, as his final resting place a decade ago. Its 130,000 graves represent a who's who of Kentucky, including Kentucky Fried Chicken founder Colonel Harland Sanders. The burial will be followed by a grand memorial service at the KFC Yum! Center, to be attended by more than 15,000 guests, including former President Bill Clinton.