Muhammad Ali (formerly known as Cassius Marcellus Clay Jr) passed away on 3 June at a hospital in Phoenix, Arizona after battling respiratory problems. He had been suffering from Parkinson's disease, which had grown more advanced in recent years, but the Olympic gold medallist continued to pack some powerful punches in the social arena, standing up against attacks on Muslims, supporting the black community and various other humanitarian issues.
IBTimes UK takes a look back at the life of the champion boxer through photos from some of his most memorable times.
Origins
Cassius Marcellus Clay Jr was born on 17 January 1942, in Louisville, Kentucky. He was one of five children to Cassius Marcellus Clay Sr and Odessa O'Grady. He took up boxing at the age of 12 under the guidance of Louisville police officer and boxing coach Joe E Martin.
Amateur wins and Olympic gold
As an amateur, he won six state and two national Golden Gloves titles, before going on to clinch the Light Heavyweight gold medal in the 1960 Summer Olympics in Rome. His amateur record was 100 wins with five losses.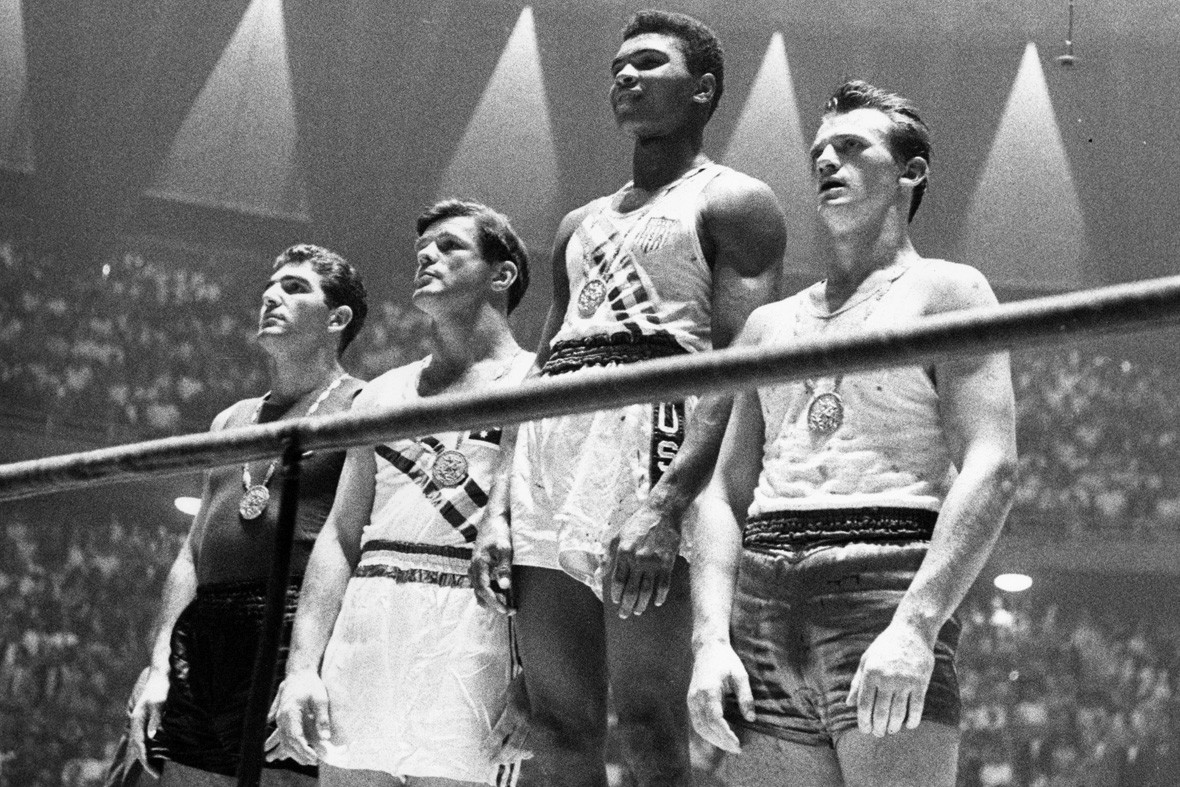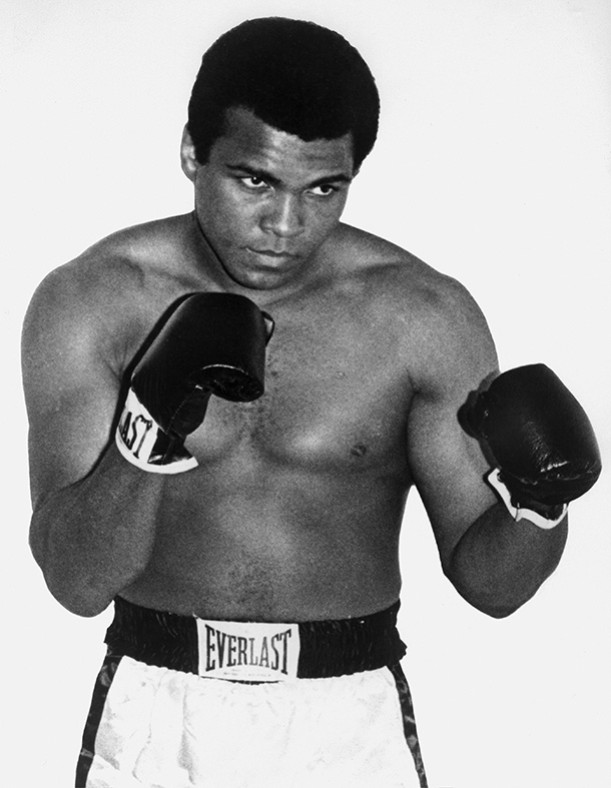 Start of his professional career
On 29 October 1960, Clay turned professional, winning his first 19 bouts – 15 of those by knockout. On 25 February 1964, aged just 22, he beat Sonny Liston, becoming the youngest boxer to take the title from a reigning heavyweight champion.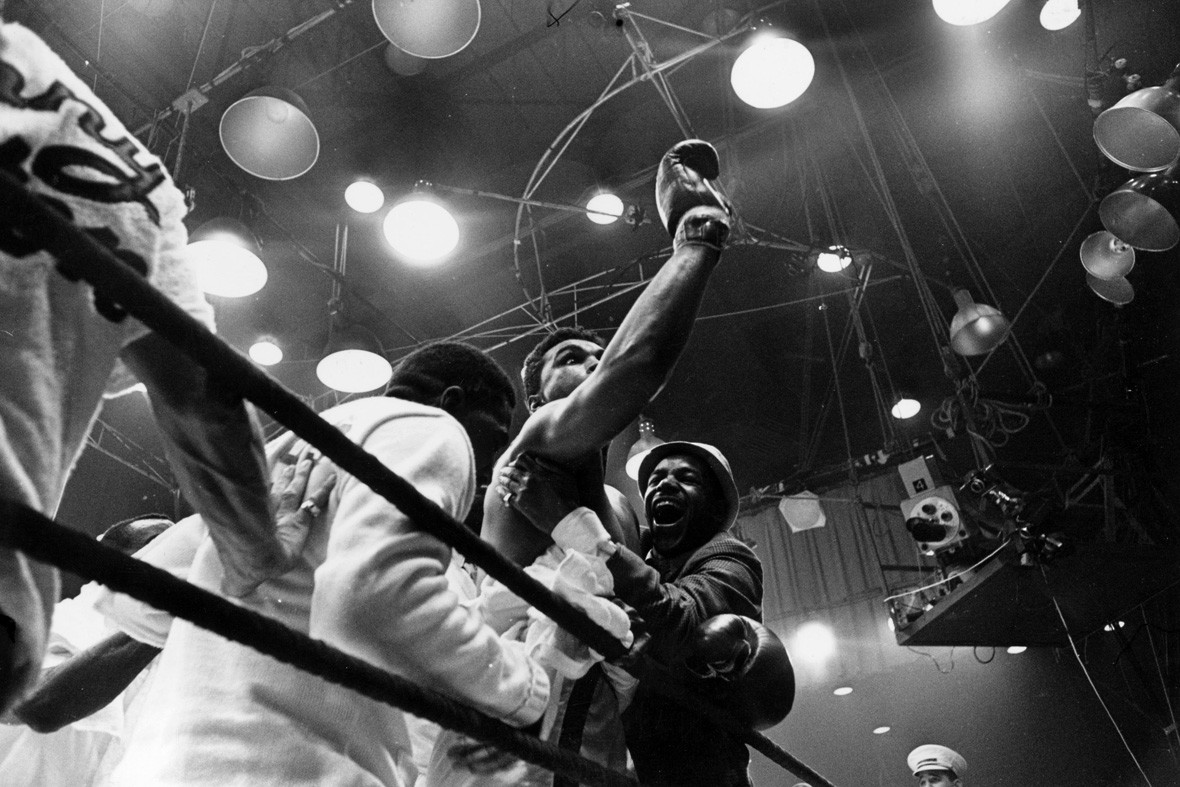 He defended his title against former heavyweight champion Floyd Patterson on November 22, 1965 and famously stated before the bout: "I'm gonna put him flat on his back, so that he will start acting black."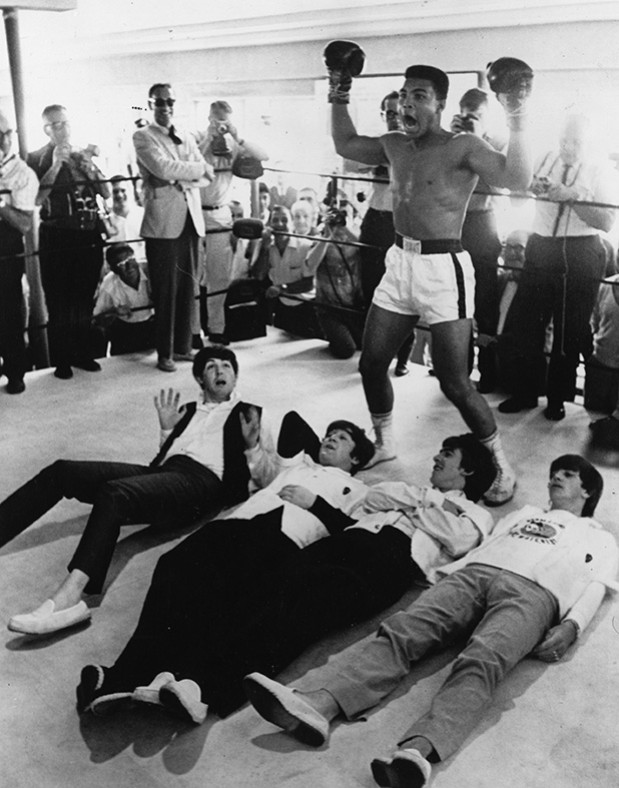 Conversion to Islam and the birth of Muhammad Ali
Shortly after becoming world champion, he converted to Islam and joined Nation of Islam, an American Muslim sect that advocated racial separation. He changed his name to Muhammad Ali, stating: "Cassius Clay is my slave name". He refused to serve in the US Army at a time when America was involved in the Vietnam War, and was stripped of his championship titles. Ali spent more than three years in exile, not allowed to fight between March 1967 and October 1970.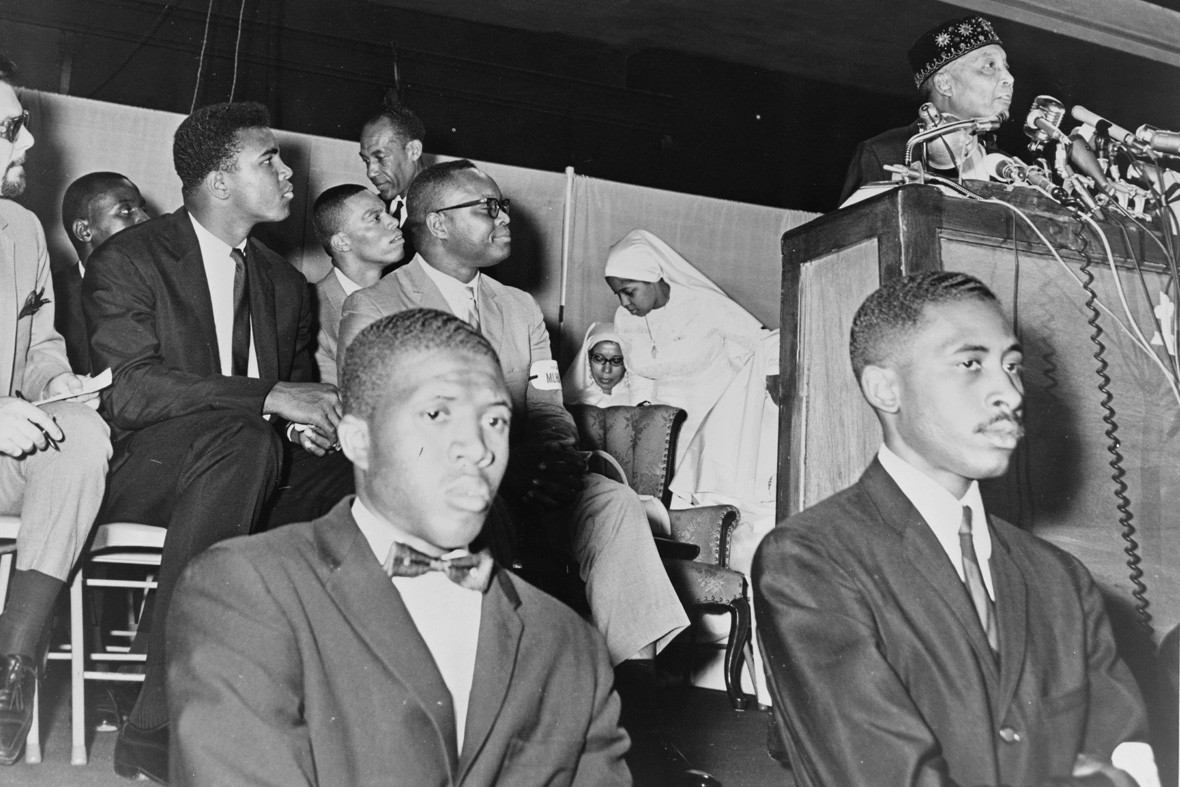 Back to boxing
When the ban was finally lifted in 1970, he made his comeback with a fight against Jerry Quarry on 26 October. In December, Ali recaptured and defended the world championship in a bout with Oscar Bonavena at Madison Square Garden.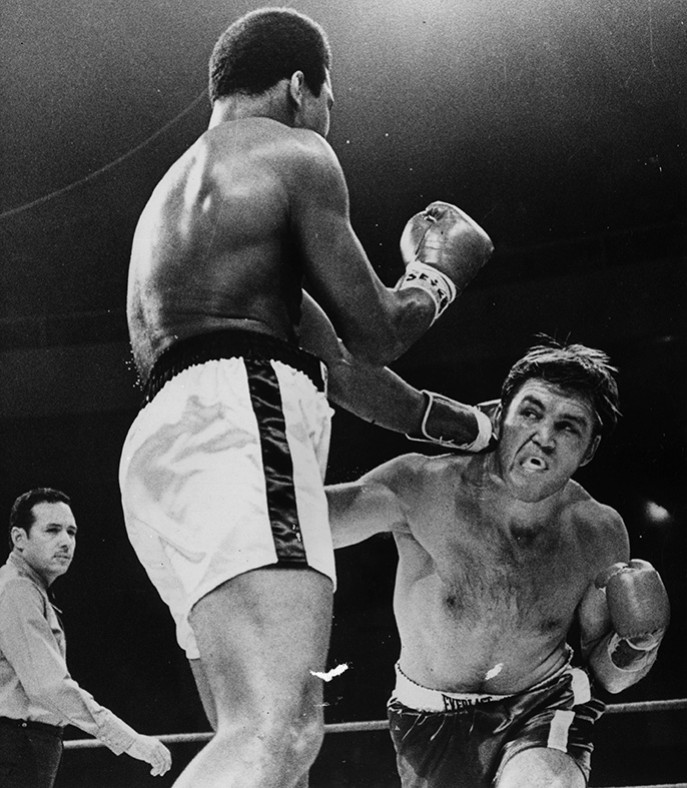 In 1971 his fight against Joe Frazier was considered one of the most famous bouts in history, being labelled The Fight of the Century.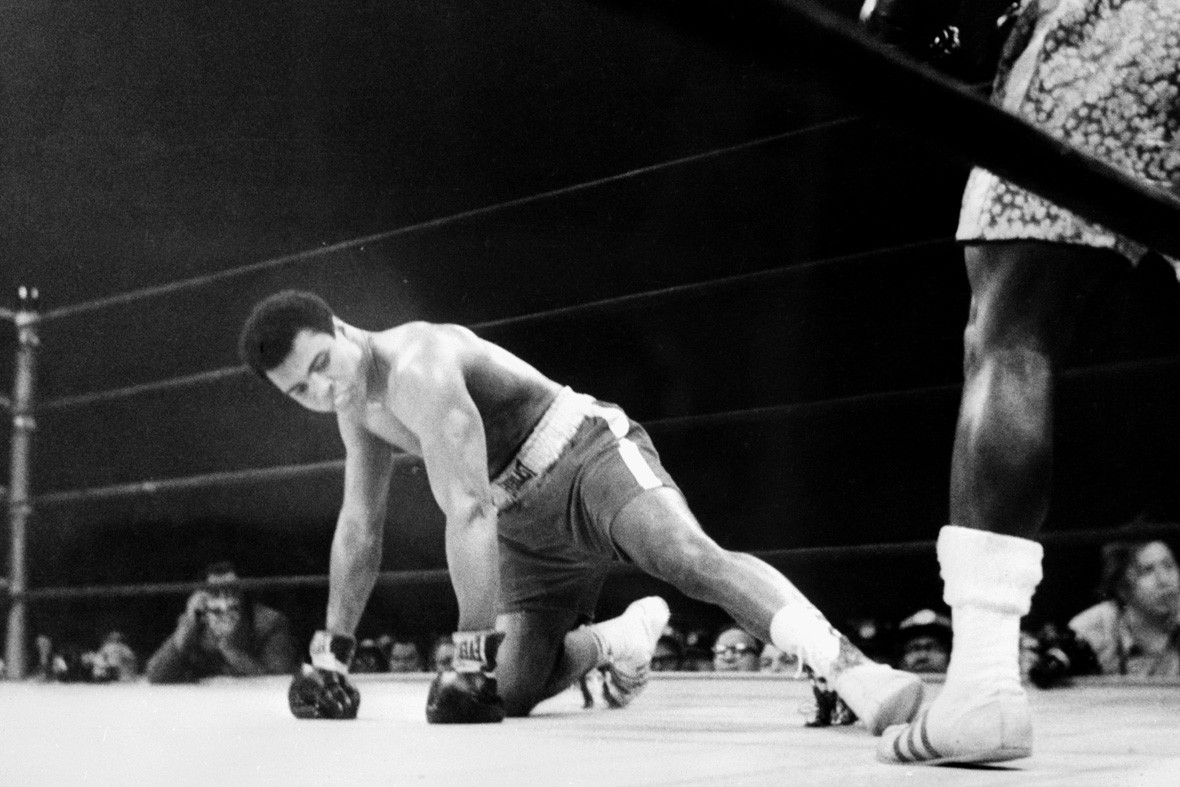 In January 1974, Ali and Frazier exchanged punches in a non-title match that the former won by unanimous decision. In October 1974, Ali challenged undefeated world heavyweight champion George Foreman in a match that was nicknamed The Rumble in the Jungle. Ali knocked Foreman out by the end of the 8th round.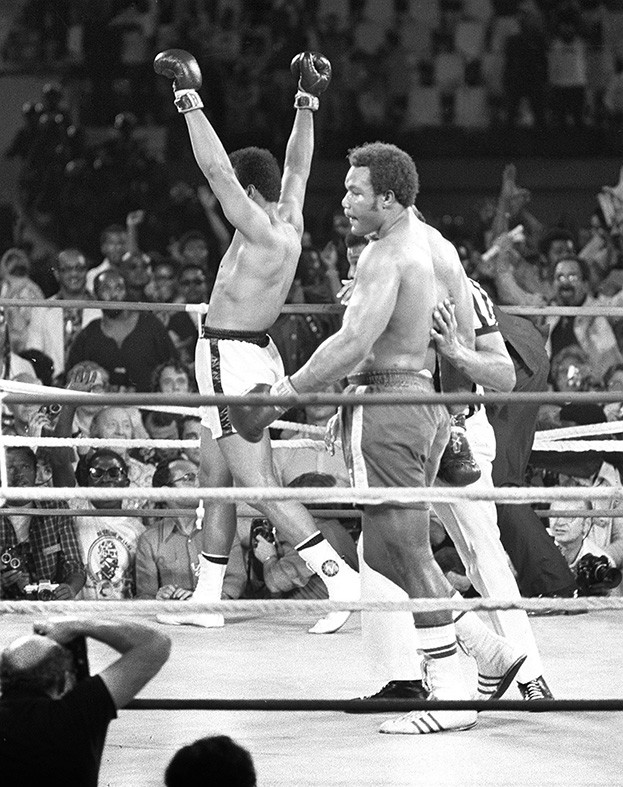 Muhammad Ali and Joe Frazier fought their last match Thrilla in Manila in 1975, which Ali won by technical knockout.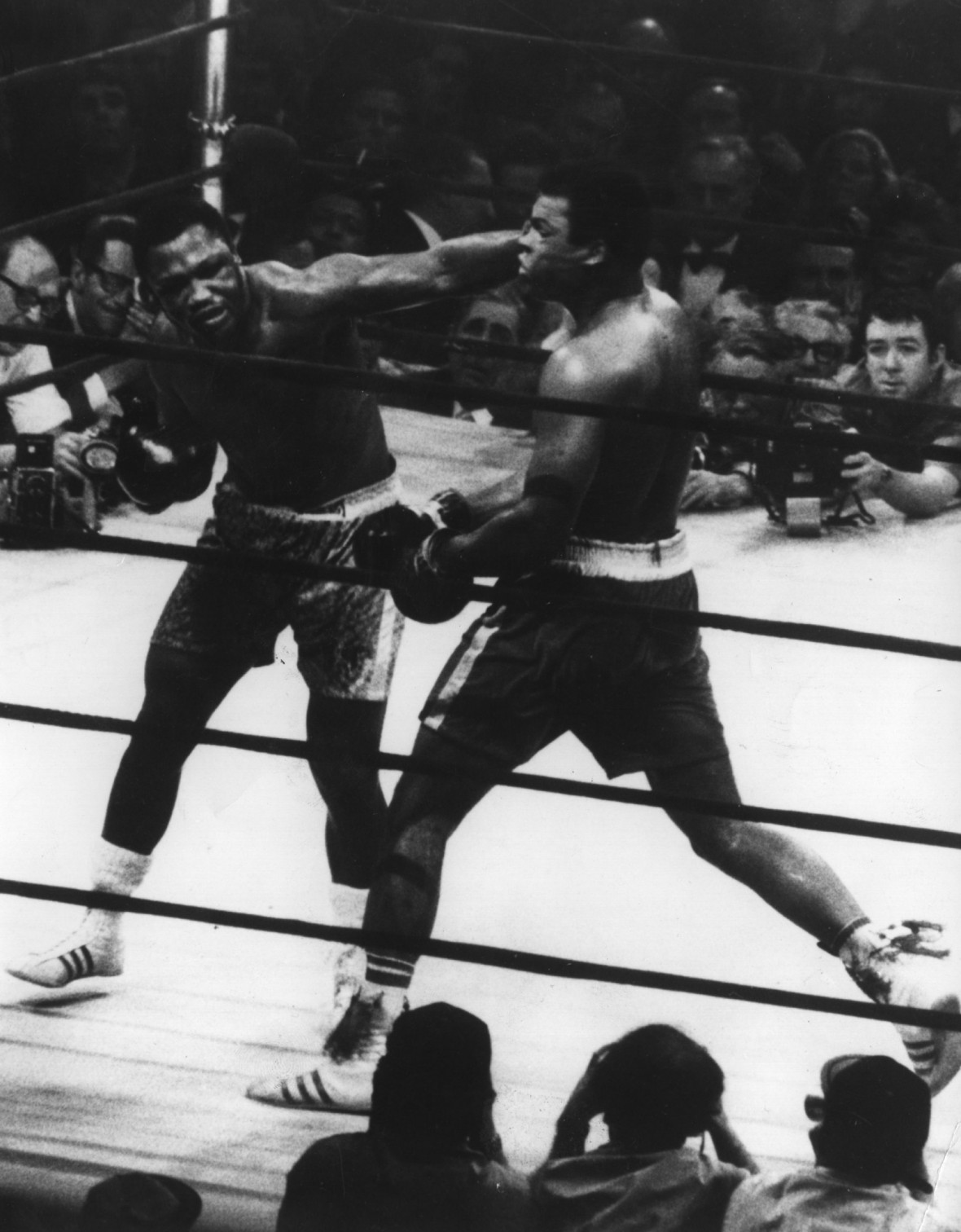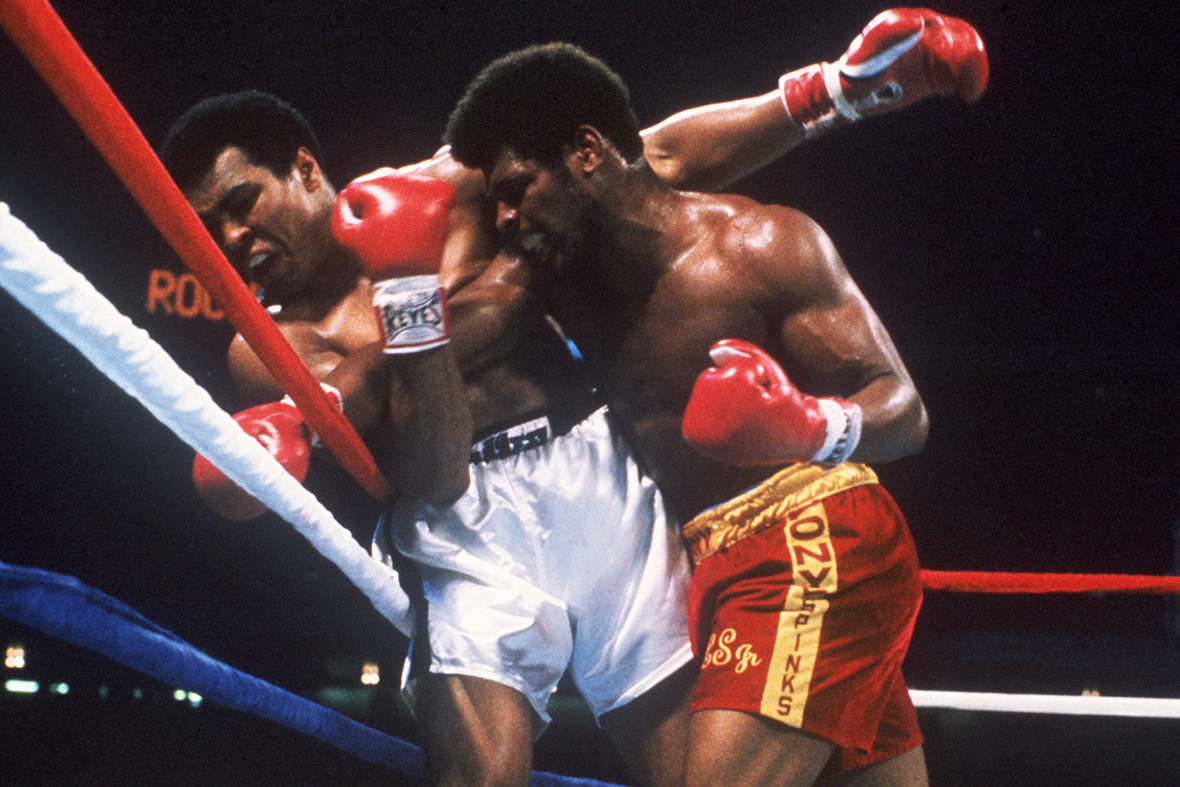 By the late seventies, Ali was seriously unwell, but insisted on continuing to fight. Three years after his final bout in 1981, it was announced he was suffering from Parkinson's syndrome. Ali's public appearances diminished over the years as he waged his long-running fight against the debilitating condition.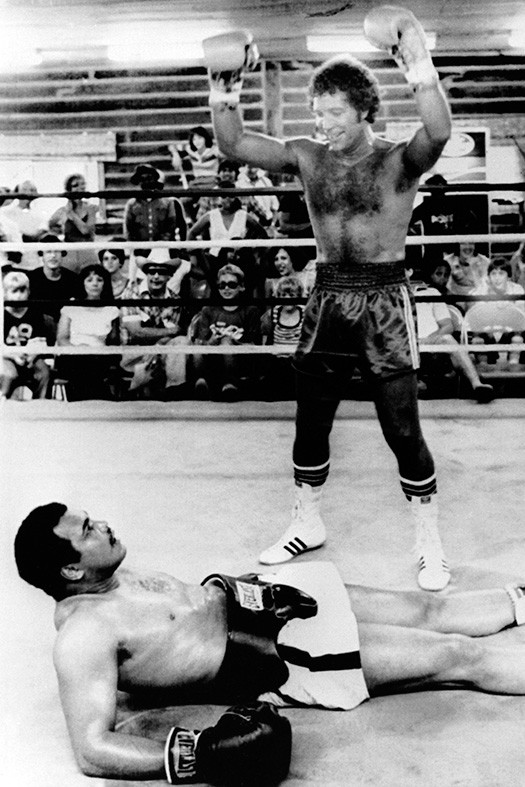 Muhammad Ali nicknamed himself "The Greatest" and is generally recognised as one of the best boxers of all time, retiring with a 56-5 record.
Personal life
Ali was married four times and had seven daughters and two sons. His daughter Laila Amaria from his third marriage to Veronica Porsche also took up boxing and went on to retire as an undefeated American professional boxer. In 1986, the retired boxer married Yolanda Williams, with whom he lived until his death.
He devoted himself to social causes, travelling the world on humanitarian missions, mingling with the masses and rubbing elbows with world leaders.
In 1990, Ali travelled to Iraq during the Gulf War and met with Saddam Hussein in an attempt to negotiate the release of American hostages.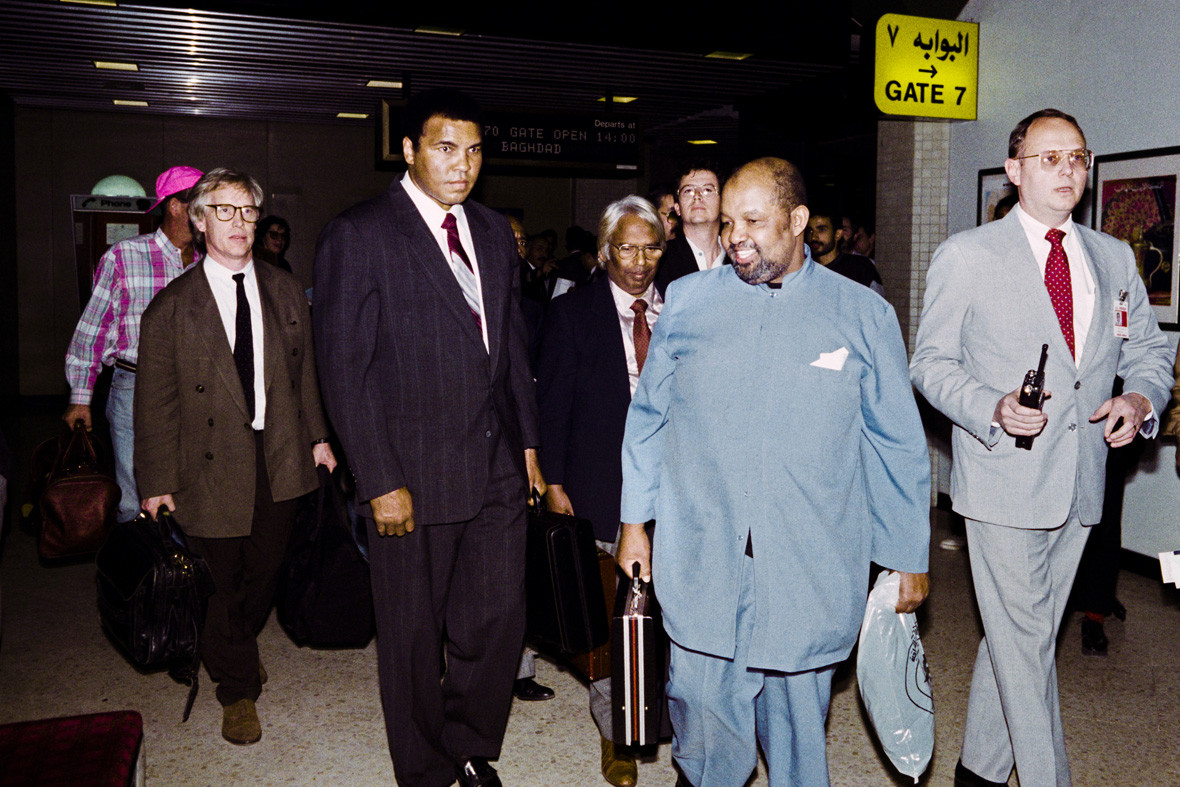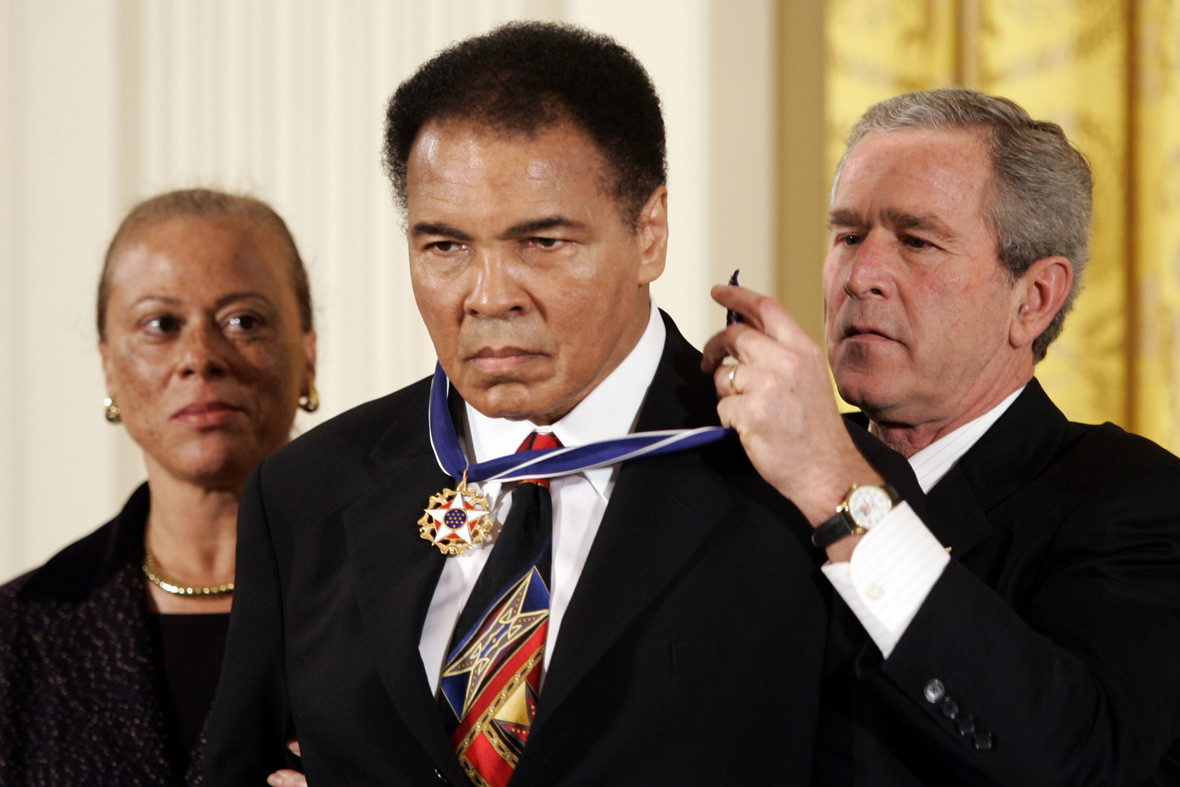 Deteriorating health
In 2012, Ali was appointed as a titular bearer of the Olympic Flag during the opening ceremonies of the 2012 Summer Olympics in London. At the event, it was easy to recognise the toll his illness was having on him. He was unable to carry the flag into the stadium and had to be helped by his wife Yolanda (Lonnie).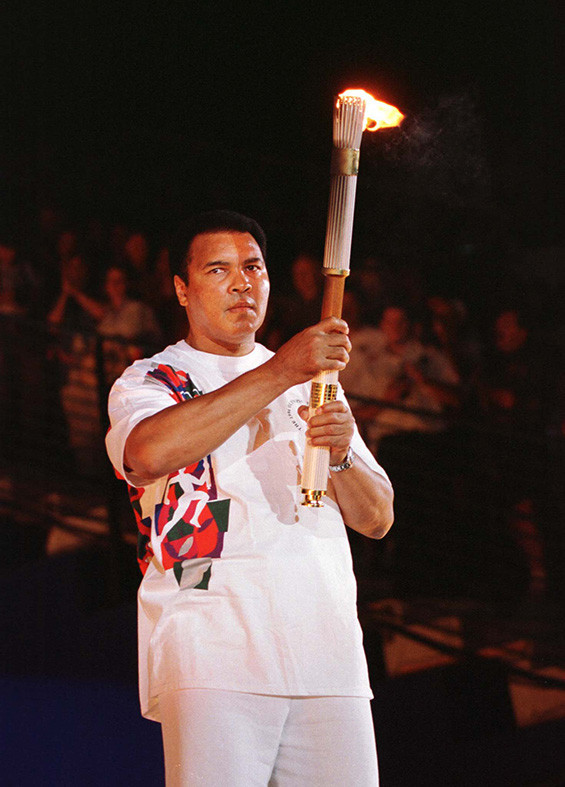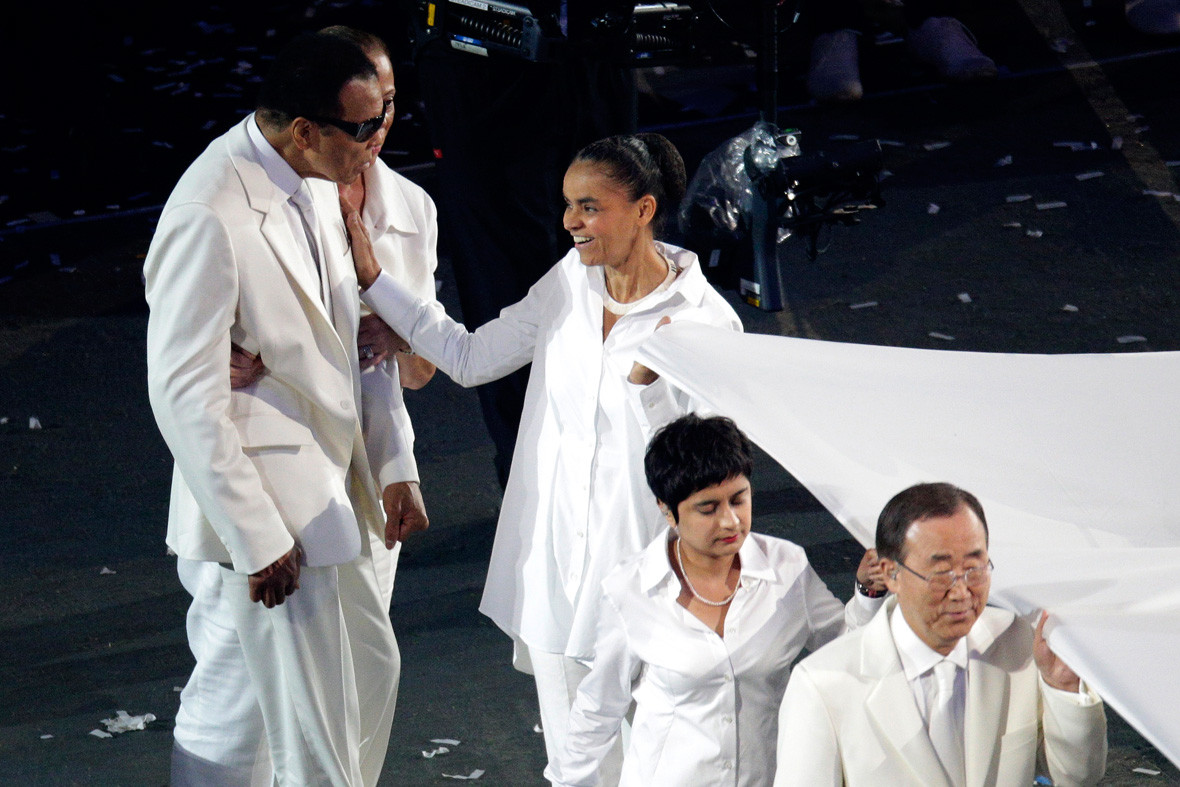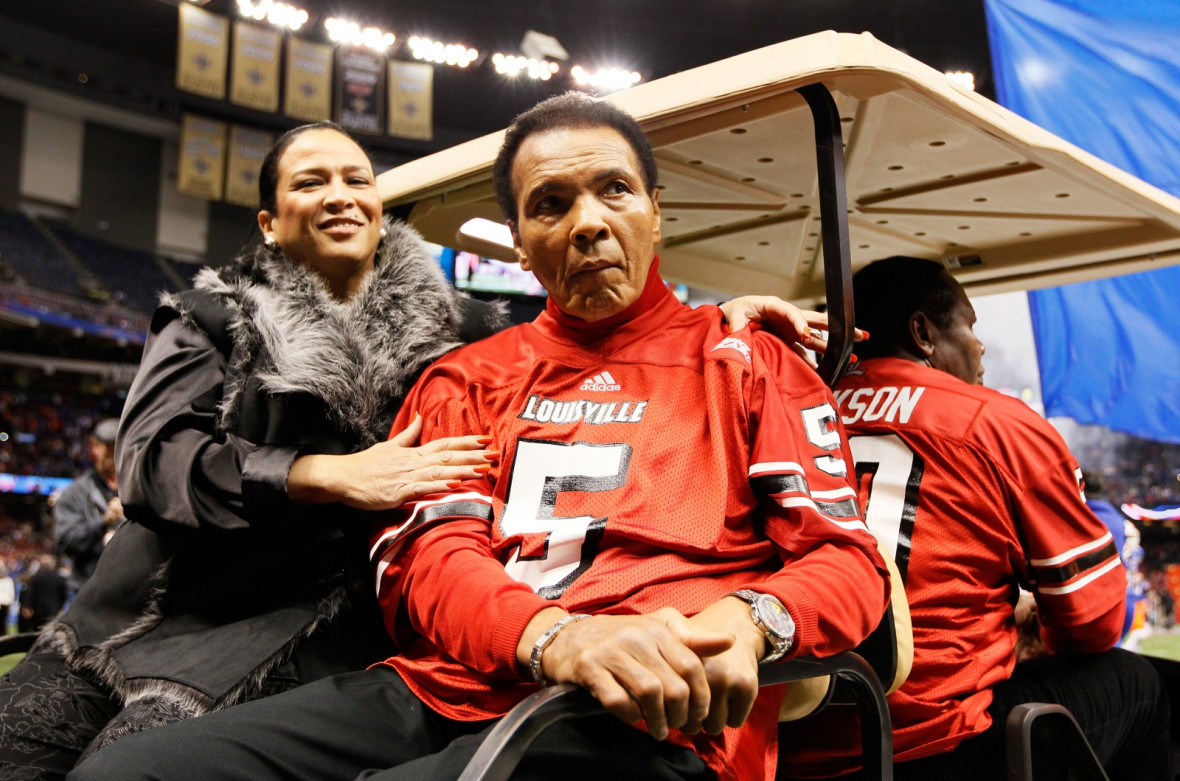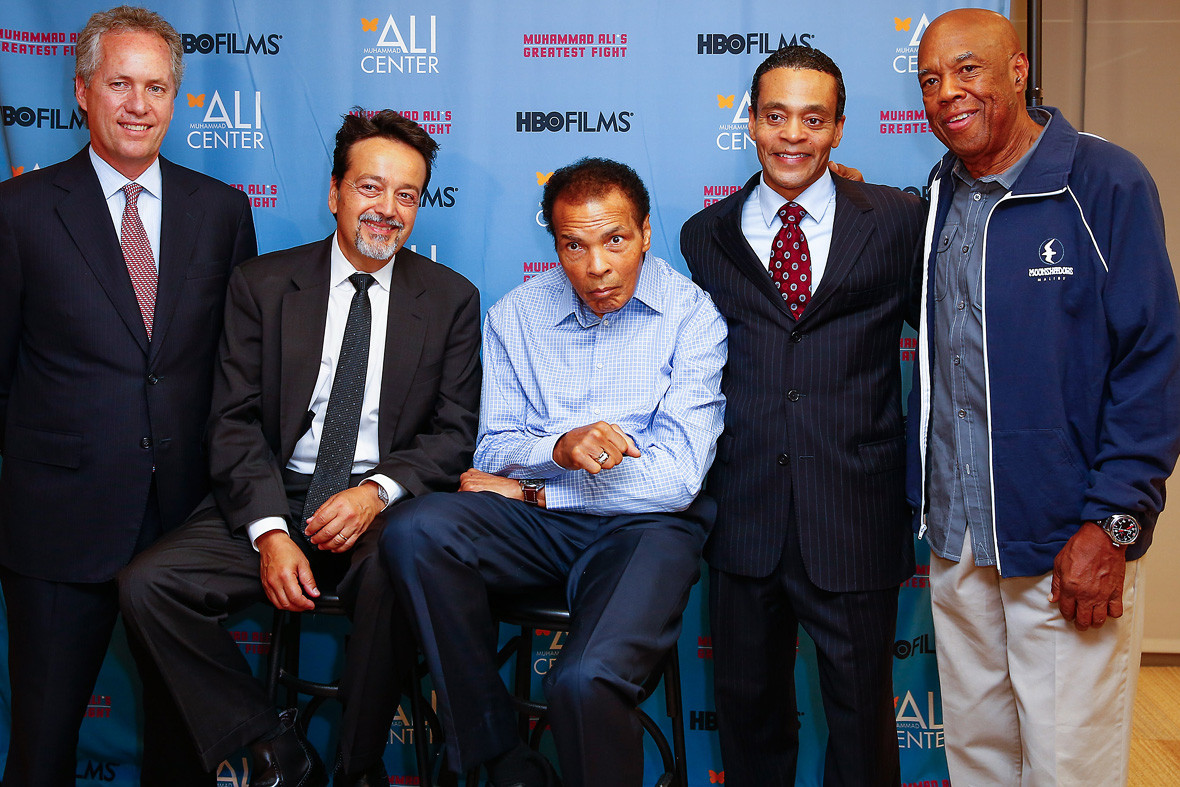 On 20 December 2014, Ali was admitted to a hospital with a mild case of pneumonia and later again in January 2015, for a urinary tract infection.
On 2 June 2016 he was admitted to a Phoenix area hospital after suffering respiratory problems. He was moved on to life support and passed away on 3 June.
"After a 32-year battle with Parkinson's disease, Muhammad Ali has passed away at the age of 74. The three-time World Heavyweight Champion boxer died this evening," spokesman Bob Gunnell said in a statement. "The Ali family would like to thank everyone for their thoughts, prayers, and support and asks for privacy at this time."