Muhammad Ali's son has been detained and questioned at a US airport for the second time in just over a month, his lawyer claims.
Muhammad Ali Jr was detained at Washington airport on Friday (10 March) as he was returning from speaking to members of a congressional subcommittee on border security about a previous detention on 7 February, said Chris Mancini.
The son of the late legendary boxer was also launching a campaign called "Step into the Ring" in the city in opposition to President Donald Trump's controversial travel ban, after he was detained at a Florida Airport for almost two hours.
And when he was preparing to board a JetBlue Airways flight home to Florida on Friday he was detained for around 20 minutes.
Mancini said Ali spoke to Department of Homeland Security (DHS) officials by telephone and was asked to show his driver's licence and passport before he was allowed to board the plane.
A spokeswoman for the Transportation Security Administration said Ali's identity was confirmed by the agency before boarding the flight, Fox News reported.
"This whole thing smacks of some sort of retaliation for [Mr Ali's] testimony", Mancini said according to the Independent.
"Going to Washington obviously opened a can of worms at the Department of Homeland Security".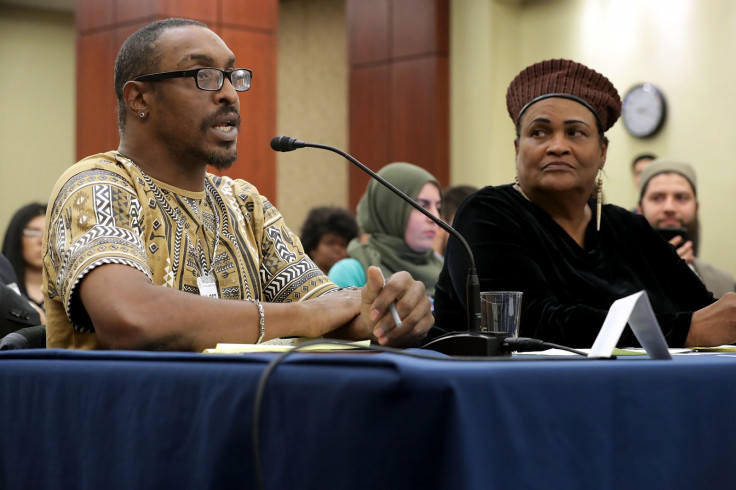 On the same flight as Ali Jr. was Florida Democratic Congresswoman Debbie Wasserman Schultz, who tweeted a photo after he was allowed to board the plane.
She wrote: "On way home on DOMESTIC FLIGHT Muhammad Ali Jr. detained AGAIN… Religiously profiling son of 'The Greatest' will not make us safe."
Ali and his mother, Khalilah Camacho Ali, who were both born in the US, were stopped at the Fort Lauderdale-Hollywood International Airport when returning from Jamaica on 7 February this year.
At their hearing in Washington after following the incident they expressed their belief that they were singled out because they are Muslim and have Arabic names.
Ali Jr told members of Congress that he felt like his "human rights" were violated at the hearing.
"I felt just like I felt at my father's funeral. I didn't know what to think. I was just dumbfounded," he said according to the Associated Press (AP).