Innocence of Muslims Protests: US Airs Ad on Pakistan TV Channels [VIDEO]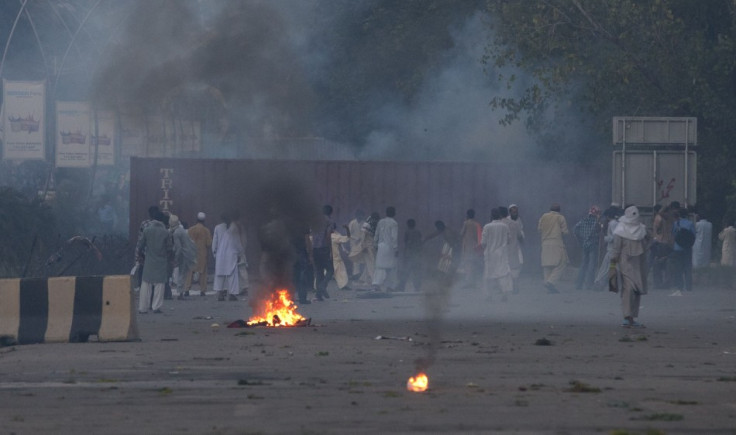 The United States has broadcast an advertisement condemning Innocence of Muslims on Pakistan TV channels in its latest attempt to quell the ongoing protests against the Islamophobic film.
The advert, in English with Urdu subtitles, features statements from President Barack Obama and Secretary of State Hillary Clinton disavowing the controversial movie.
Obama tells viewers that Americans "reject all efforts to denigrate the religious beliefs of others" while Clinton asserts that "the United States has absolutely nothing to do with this video".
The 30-second advertisement was produced by the US embassy in Islamabad and several slots have been bought on Pakistani television networks to air it. Washington has spent around $70,000 (£43,200) to air the advertisement.
Some of the television networks are said to have carried the ad free of charge while many others aired it with the disclaimer "paid content". The advertisement has Urdu subtitles.
The US government is also using social media to disassociate itself from the movie. A short compilation of ordinary Americans condemning Innocence of Muslims has been released on YouTube, the same medium which originally hosted the film.
America used television slots to propagate key messages following an earthquake in Pakistan six years ago, and it is believed that the US embassy in Islamabad has implored the government to use this channel again, because messages from Washington are not reaching the Pakistani public through regular news channels.
State Department spokesperson Victoria Nuland said: "After the (anti-Islam) video came out there was concern in lots of bodies politic, including in Pakistan, whether this represented the views of the US government.
"So in order to ensure we reached the largest number of Pakistanis, some 90 million as I understand in this case with these spots, it was the judgment that [advertising] was the best way to do it."
Nuland added that many in Pakistan still believe the American people harbour the views portrayed in Innocence of Muslims. Islamabad has witnessed fierce protests since the release of the film, with tens of thousands of protesters reportedly intent on setting the US mission on fire.
Dozens of police officials have been injured in the Islamabad protests, with protesters hurling stones and burning tyres.
The Pakistan has declared a "day of love for the prophet" on 21 September, after Friday prayers. Sources in Pakistan suggests this may lead to further protests.
To watch the American advert, click below:
© Copyright IBTimes 2023. All rights reserved.