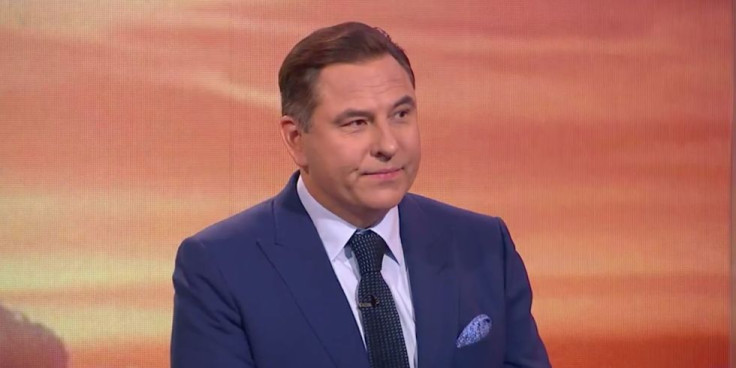 ITV may be rethinking its decision of moving the News at Ten from its traditional slot due to its new weekday satirical series, The Nightly Show, taking its place. The change seems to have backfired after the David Walliams-fronted show was said to have lost over half of its viewers between Monday and Tuesday nights.
The opening night (27 February) averaged an audience of 2.8m, but it crashed to just 1.2m the following evening. This has sparked the rumour that ITV's director of programmes, Kevin Lygo, may be forced to consider bringing the News at Ten back to its original slot.
A source told Radio Times: "If it continues to tank in the ratings then he will have no choice."
In what appeared to be a desperate attempt to intrigue viewers, Walliams rode out of the show on a camel named Abdul – who was given his own dressing room.
But Abdul let everyone know exactly what he thought of the show by urinating backstage. The animal – who was not used to the television studio environment – wet itself in its dressing room, with The Nightly Show releasing the footage on Twitter. They wrote alongside the clip: "Abdul the camel had the hump backstage & seemed a little pissed off with his dressing room."
One person called out the show for being cruel, replying with: "No wonder! Completely inappropriate exploitation of this majestic animal!" as another saw the funny side by writing: "Brilliant".
Abdul was not the only animal on the late-night television show, as he was joined by a whole host of other creatures, including penguins and a lemur.
Welsh comedian Rob Brydon petted the animals at the end of the show and managed to feed the trio of penguins some fish. He was taken aback when Marley the lemur climbed onto his back, however.
Despite the falling ratings, ITV is almost certain not to pull the show since it has contracted further guest presents for the eight-week run, including Bradley Walsh, Mel and Sue and John Bishop – with the latter taking over as host next week.
The Nightly Show continues tonight at 10pm on ITV.