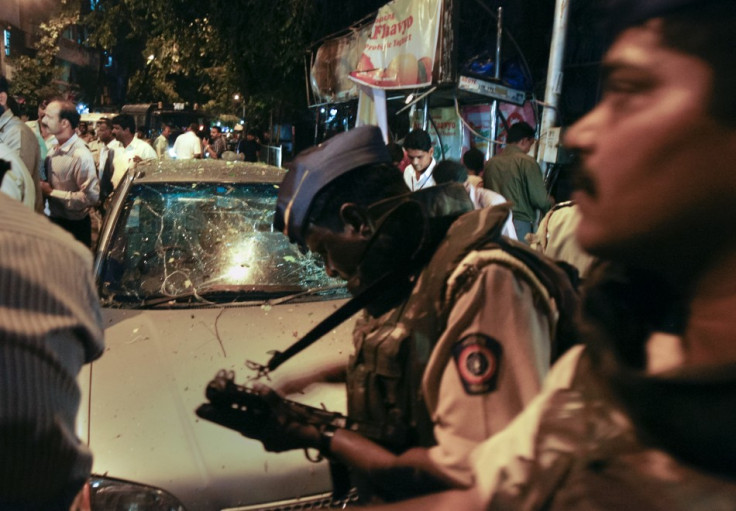 Investigators probing Wednesday's bomb blasts in Mumbai which killed at least 18and injured 131 are zeroing in on the likely involvement of the Indian Mujahideen, a domestic terrorist group.
Police confirmed the explosive devices used were crude home-made bombs hidden in traditional steel lunch-boxes and were left in public places, which they say is a trademark of group responsible for several other attacks in various Indian cities in recent years.
In February last year, the Indian Mujahideen were responsible for an attack in the western city of Pune and in 2008, they also struck in Deli.
Investigators say they believe the group intends to strike on the 13th or 26th of the month, a pattern that dates back to 13 May 2008 when the group targeted Jaipur.
However, despite the investigators' suspicions, so far nobody has claimed responsibility for the attacks, which also left at least 130 injured.
Refusing to pin point the possible aggressors, P. Chidambaram, the home minister, said at a press conference on Thursday that investigation teams and police were not making any assumptions or predetermining who was responsible for the attacks, adding that all groups "hostile to India" were potential suspects.
"We are not pointing a finger at this stage," Chidambaram said. "We have to look at every possible hostile group and find out whether they are behind the blast."
However, he did not hide the fact that a week ago two operatives from the Indian Mujahideen had been arrested but added it was too early to say whether the well-co-ordinated attacks were "retaliation" for the arrests.
The minister also outlined a number of other arrests and previously unreported interventions of potential terror threats in recent months.
Forensic investigators have confirmed that ammonium nitrate was used in the blasts, which took place just before 7pm on Wednesday night at three locations in the south and centre of Mumbai, a city of 18m people.
Mr Chidambaram said the explosions at Zaveri Bazaar, the heart of the city's gold trade and at the Opera House were of high intensity before adding that in comparison the blast in central Mumbai at Dadar, the heartland of the city's Hindu fundamentalist Shiv Sena party, was of lower intensity.
The bomb in the Dadar area in central Mumbai was placed on a bus shelter; in the Opera House business district in southern Mumbai it was placed on the road and in the Jhaveri Bazaar jewelry market a few miles (kilometers) away it was on a motorcycle, Chidambaram said.
For now, official sources say that the devices used during the attacks point out to the ones used by local terrorists group, rather than a foreign one.
"This attack is very different from the one we had in 2008 ... here there is no Pakistani involvement it is very clear from the early evidence we have collected," said one officer involved with the investigation at Zaveri Bazaar who did not want to be named to the Financial Time.
Mr Chidambaram admitted that despite greater coordination improvements in the sharing of information between the various intelligence bodies and police in India, there had been no prior warning of Wednesday's blasts.
"Whoever has perpetrated this attack has worked in a very, very clandestine manner," he said.
The US, Pakistan and the UN were among those who strongly condemned the attacks. Hillary Clinton, US secretary of state said that she would be travelling to India next week as planned. "I believe it is more important than ever that we stand with India, deepen our partnership, and reaffirm our commitment to the shared struggle against terrorism," she said in a statement.
Prithviraj Chavan, Maharashtra's chief minister, said that the government would pay compensation of Rs500,000 ($11,200) to the families of those killed and Rs50,000 for the injured.
Meanwhile, Home Minister Palaniappan Chidambaram told journalists at a news conference on Thursday after an emergency security meeting "I want to assure everyone both in India and outside, that India will continue to work and grow and prosper,"