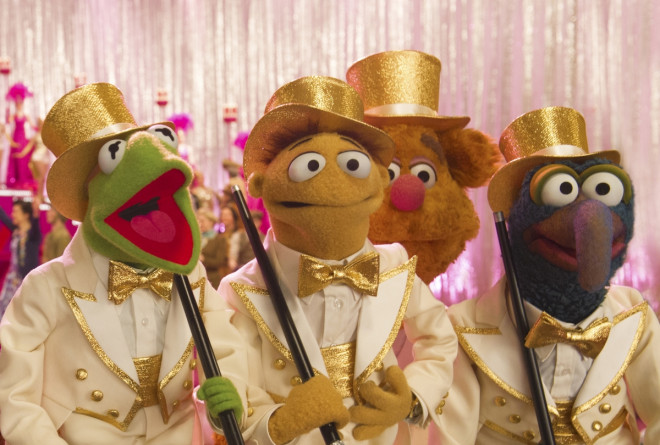 When the Muppets returned in 2012 the world couldn't be more excited. At last! Thank heavens! Just what the world needs! It was a fine return that capitalised on nostalgia and successfully re-established its insane cast for a younger audience.
It had many highlights, but also a few flaws, but all was forgiven because it was just so nice to have the Muppets back. The sequel however, doesn't have the benefit of an audience hungry for a muppetational adventure.
Most Wanted starts literally at the end, the end of the last movie, before panning down to our Muppet stars who ponder what to do next. "A sequel!" they cry, before kicking off a wonderful opening number from songwriter Brett McKenzie.
McKenzie, best known as one half of comedy double act Flight of the Conchords, is the man responsible for making the sentence "Oscar winners, the Muppets" a reality. His songs written for the last film – particularly Life's a Happy Song and Man or Muppet – lifted the film entirely and in Most Wanted he continues the same run of quality.
As a set of songs it betters the previous film, but lacks a show-stopper like the aforementioned Oscar-nominated tunes. That's not to say there isn't quality; They've Ordered A Sequel and baddy Constantine's I'm Number One are both fantastic numbers.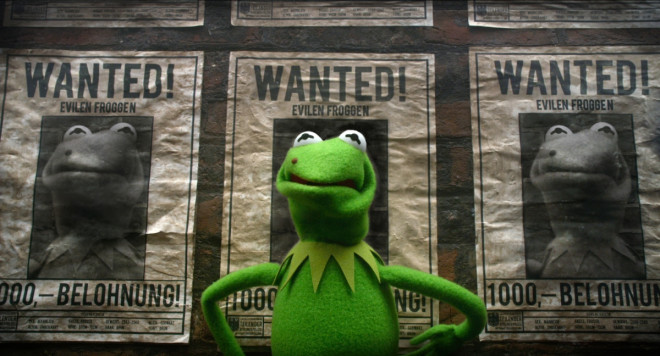 Constantine is the world's most dangerous frog and number one criminal. He's in cahoots with Ricky Gervais' Dominic Badguy (a French surname pronounced bad-gee apparently) who poses as a tour manager hoping to take The Muppet Show across Europe. Only the pair are using it as a front to cover up for a series of heists, with the intent of later pinning the blame on the Muppets themselves.
As an alibi Constantine poses as Kermit, covering up his distinctive mole and slapping another on the face of the Muppet leader. His attempts to emulate Kermit are hilarious, and of course not one of his friends notice anything is wrong at first.
Muppet films have always suffered a little from their lack of memorable villains, save for Tim Curry's Long John Silver in Muppet Treasure Island. Constantine, however, may have bettered even that. Matt Vogel is hilarious as the villainous amphibian, and his accent is one you'll be imitating for days.
Gervais too is surprisingly non-abrasive and clearly having fun opposite the Muppets he so obviously idolises. Tina Fey is perfectly Tina Fey-ish as a Russian Gulag officer, but is hampered by a ridiculous accent and groan-inducing sub-plot.
The best of the human stars is easily Modern Family's Ty Burrell, who plays Interpol officer Jean Pierre Napoleon, a French stereotype clearly influenced by Peter Seller's Inspector Clouseau, but by no means a cheap imitation.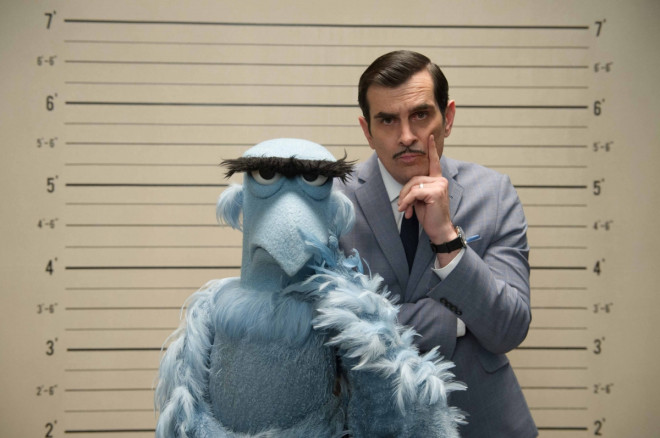 The Muppets themselves are of course fantastic, with on exception. The first film introduced Walter as a new Muppet for a new generation to relate to, but without a journey to go on he sticks out as a Muppet far too human to really be a proper Muppet. That said his inclusion does lead to an utterly brilliant call back to the first film and a common complaint fans had with it.
The Muppets are inherently silly – mixing meta-humour with a self-deprecation that never veers toward being attention-seeking. Director and writer James Bobin completely understands what makes The Muppets work and Most Wanted represents all that they have become known for. Meta humour, check. Road movie, check. Ridiculous variety shows, check. Celebrity cameos, double check.
Of course there were going to be cameos, but unlike the first film (Jack Black really did fall flat in that) cameos in Most Wanted are plentiful, fun and not one outstays its welcome. Of course to name them would be to spoil the fun, but to list them all would take up the rest of my word count.
In its opening number the Muppets: Most Wanted cast fret that sequels "are never quite as good". They have a point, but it's a point that doesn't at all relate to the film it pre-empts. This is The Muppets at their very best, an outrageously funny and stupendously silly film that betters its predecessor on every level.
Muppets airs in UK cinemas on 28 March 2014.
4