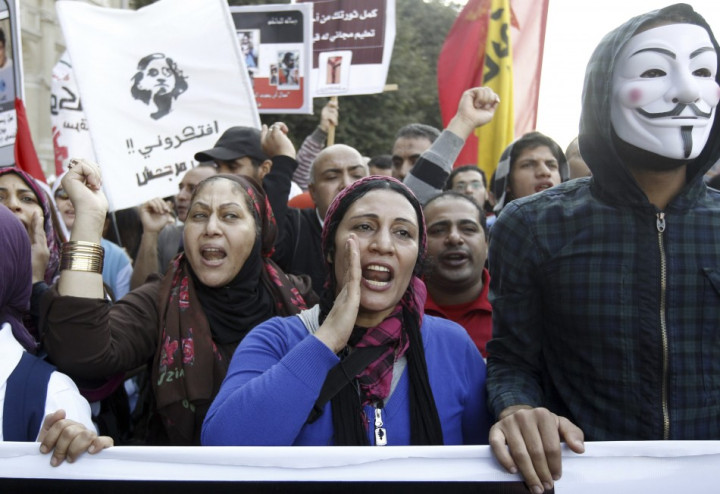 Journalists in Egypt threaten to go on strike, following a similar decision by the country's judges. The strikes and protests are in response to President Mohammed Mursi's latest decree, the terms of which place the president above any law and declares his decisions cannot be challenged. The move has enraged the opposition.
A day after the Judges' Club called for a nationwide strike, the Egyptian Journalists Syndicate held talks condemning Mursi's declaration.
"The general assembly announces its total rejection of the latest decisions issued by the president," said Gamal Fahmi, member of the syndicate's executive board, adding Mursi's latest actions "represent naked aggression against general freedoms, the rule of law and the independence of the judiciary".
The syndicate threatens to go on strike from 29 November, if Mursi decides to pursue his declaration.
Meanwhile, as opposition has continue to snowball and President Mursi, the leader of the Muslim Brotherhood, has blinked first over the issue. The President has announced the latest decree is only "temporary" and conceded he is willing to hold talks with the opponents.
In a stated attempt to find "common ground", President Mursi is to meet the senior judges to explain his position over the decree.
"The president will think about our [advisers'] recommendations and then see what to do," said presidential adviser Essam El-Erian, after a meeting with Mursi but without revealing much about the scheduled meeting with the judges.
The statement released by Mursi's office said the decree's intentions were to uphold the democratically elected authorities and safeguard the neutrality of the judiciary.
"The presidency stresses its firm commitment to engage all political forces in the inclusive democratic dialogue to reach a common ground and bridge the gap in order to reach a national consensus on the constitution which will be the cornerstone of Egyptian modern institutions," said the statement.
A compromise between Mursi and the judges may be in sight, as the Supreme Judicial Council said the decree should apply only to "sovereign matters" hinting the judiciary is also in for negotiation. The Council also urged judges who were on strike to resume work.
Some critics are still sceptical over the proposed meeting and believe there is no guarantee it will end in a positively. Some prominent opposition figures, including liberal politician and Nobel Laureate Mohamed El Baradei, refused to hold any discussion with Mursi until he quashes the decree.
Alongside the political wrangling, both supporters and opponents of Mursi are planning to intensify their street demonstrations across the Arab world's most populous nations.