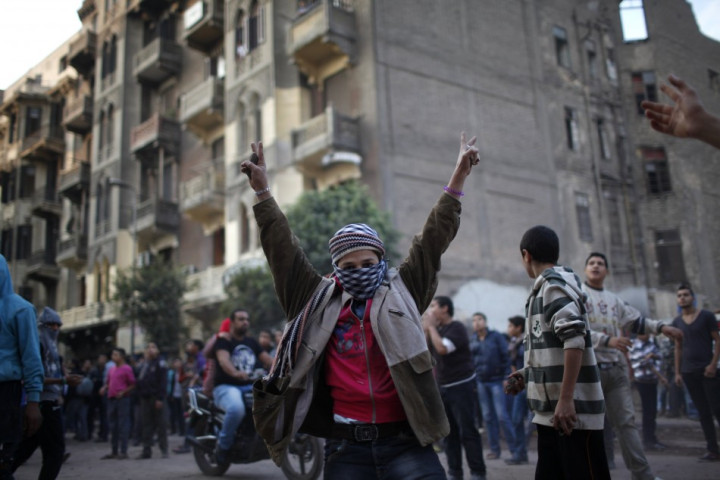 Egyptian President Mohammed Mursi is standing firm over his controversial decree concentrating power in his hands, as opposition forces prepare for a mass demonstration in the landmark Tahrir Square in capital Cairo.
Mursi's spokesperson confirmed that the constitutional declaration will not be revoked and it has been "misunderstood" by the public.
Soon after his meeting with the senior judges of the country, Mursi insisted that the decree was to protect the president's decisions and will not be modified.
"The decree will only immunise the president's sovereign decisions [from legal challenges]," said the Presidential spokesperson Yasser Ali adding that the decree would be of limited scope.
Mursi however, stressed his respect towards the judiciary and its independence.
Though the talks between Mursi and the judges have reportedly eased the situation, opposition activists are resolved to see the decree getting scrapped completely.
The recently announced constitutional declaration states the president's decisions are unquestionable by any authority which puts it above the judiciary.
Meanwhile, the protests against Mursi's decree have been snowballing in recent days. Major opposition political parties and activist groups in the country have called for a 'million-man' march to the capital where scores of protesters are already in for a sit-in protest.
"The statement issued by the presidency last night was not acceptable. It did not present anything new concerning the clear demand by national and revolutionary political powers to cancel the constitutional declaration," said opposition groups over Mursi's latest statement.
The opposition groups have also accused the president over the death of two teenagers during the skirmishes in the demonstration.
"There will be rallies from Mostafa Mahmoud Mosque in Mohandeseen, from El-Fatah Mosque in Giza Square and from Shubra roundabout, which will head to Tahrir at 5pm," said the prominent opposition figure Mohamed Abdel Aziz.
Meanwhile, the ruling party Muslim Brotherhood, which Mursi belongs to, has called off a planned rally.
The Brotherhood has decided to delay their rally in support of Mursi's decree in order to avoid further bloodshed. A spokesperson for the party said the rally has been cancelled due to the close proximity to opposition protests.
Nevertheless, tension in Cairo remained high.