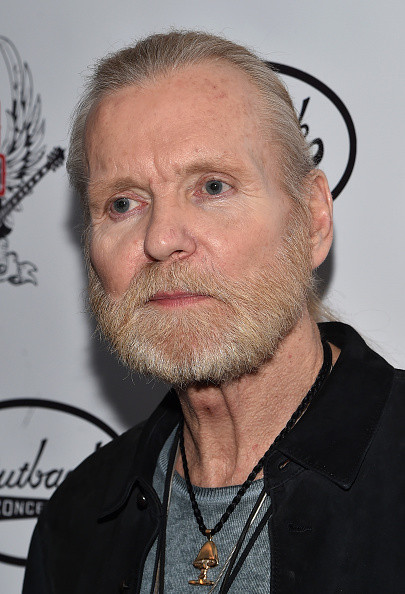 Tributes have been pouring in from the music world for legendary singer Gregg Allman has died at the age of 69. A statement on the singer's website confirmed he 'passed away peacefully' at his home in Savannah, Georgia on Saturday (27 May).
The statement reads: "Gregg struggled with many health issues over the past several years. During that time, Gregg considered being on the road playing music with his brothers and solo band for his beloved fans, essential medicine for his soul.
"Playing music lifted him up and kept him going during the toughest of times."
Allman's longtime manager and close friend, Michael Lehman, said in a statement: "I have lost a dear friend and the world has lost a brilliant pioneer in music. He was a kind and gentle soul with the best laugh I ever heard.
"His love for his family and bandmates was passionate as was the love he had for his extraordinary fans. Gregg was an incredible partner and an even better friend. We will all miss him."
Earlier he cancelled all tour dates for the year amid growing health concerns. While the cause of death has not been confirmed, a former alcoholic and drug addict, Allman suffered several health issues after contracting hepatitis C. In 2010 he underwent a liver transplant.
Dubbed the father of Southern rock, Allman was born in Nashville. He founded the Allman Brothers Band in 1969 with his brother Duane. However two years later tragedy struck when Duane was killed in a motorcycle crash.
Allman continued his career performing as a solo artist and was famous for classic tracks like 'Midnight Rider,' 'Melissa' and 'Whipping Post'.
The father-of-five was married five times, including to the singer Cher - the mother of his son Elijah Blue Allman.
Leading the tributes on social media the singer said 'words are impossible.' Former Beatles singer Ringo Starr also posted a message paying tribute to Allman.
Allman is survived by his fifth wife Shannon Allman.