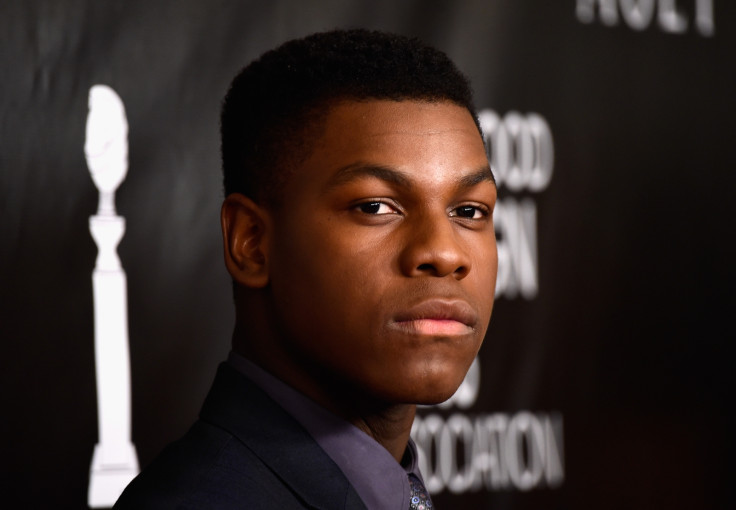 Star Wars actor John Boyega was ordered to leave the stage of the Old Vic Theatre mid performance following a bomb scare.
Police rushed everyone out of the Grade II-listed theatre ten minutes into the performance of Cold War play Woyzeck following concerns about an object found in the building.
The 25-year-old actor joined fellow cast members and the audience of around 1000 people, as they were led to an evacuation point at the Imperial War Museum.
Liam Joseph, an usher at the theatre, told MailOnline: "I knew something was up. When that [an evacuation] happens it's either a fire drill or it might be a bomb.
"The company manager came on while John Boyega was on stage, asked the audience to remain calm and said the show was going to end. Then the duty manager said 'please evacuate'.
"The front of house staff in their fluorescent jackets evacuated everyone out safely and quickly in two or three minutes - it was incredible. As we were being evacuated police cordoned off the area.
"John Boyega was just with us walking down the street. It was all done very efficiently with a real sense of calm but your heart's in your mouth and not many people knew what was going to happen," he explained.
Emergency services arrived at the scene and roads were cordoned off as police dogs searched the area.
The Old Vic said in a statement: "We have been evacuated as a precaution; audience safety is our priority. We are liaising with the Met Police."
A Metropolitan Police spokesman said: "Police were called at 14:38pm on Saturday, May 27, to The Cut, Waterloo, to a report of a security alert at a theatre."
The incident comes as the UK threat level was reduced from critical to severe however a strong police presence remains in the capital.
Best known for playing Finn in Star Wars: The Force Awakens,Boyega plays the lead role in Woyzeck which is set in 1980s Berlin.