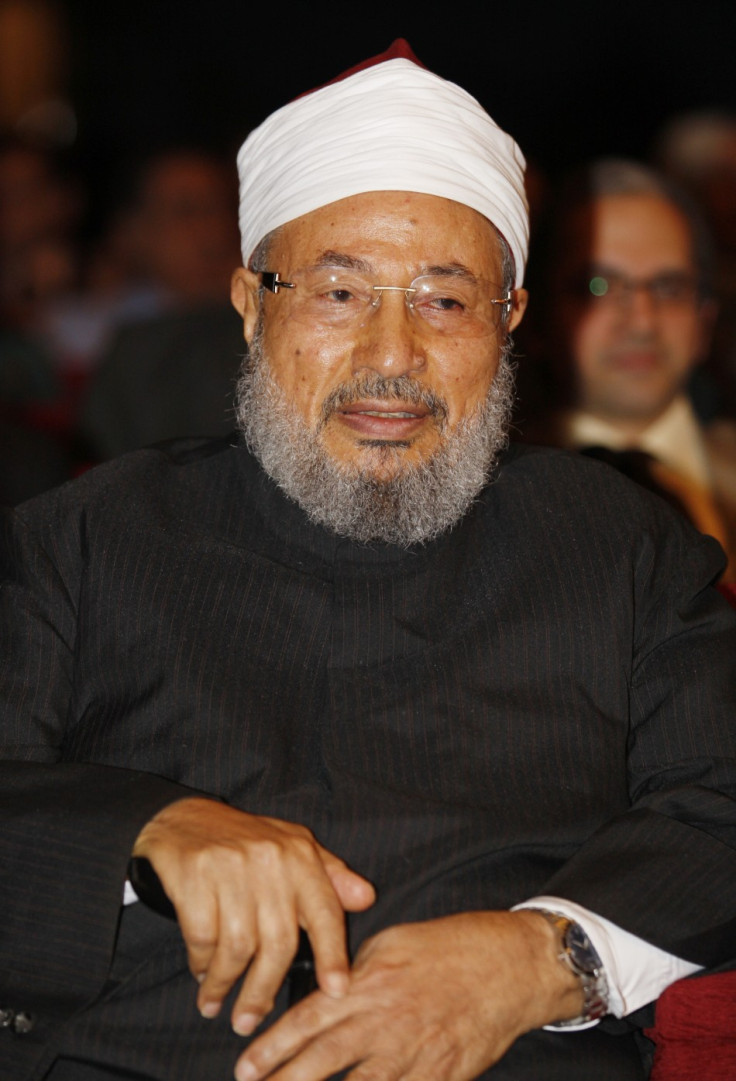 Sheikh Youssef al Qaradawi, the outspoken and influential Muslim cleric, has called for a UN-backed intervention in Syria if the Arab League's initiative fails to secure peace.
In a report on the Egyptian-born theologian, the Financial Times quoted Qaradawi as saying that if Arab states cannot stop the crackdown on protesters, Syrians have the right to seek a UN-backed intervention.
"We were among those who called for revolution," he said, acknowledging his role "before, after and in the future" of the Arab world, the FT reported.
Qaradawi, who is highly critical of the West and of Israel, nevertheless supported the NATO-led intervention in Libya, even reportedly calling on "someone to shoot Gaddafi" in one of his sermons earlier this year.
Since March, the head of the International Union of Muslim Scholars (IUMS) has also taken a strong position against Syrian President Bashar al Assad, saying the "train of the Arab revolution " had arrived in Damascus and referring to the beleaguered president's family as a "monster".
"The epoch of dynasties is over: the examples of the dynasties of ZineEl Abidine Ben Ali in Tunisia, of Hosni Mubarak in Egypt and of Muammar Gaddafi in Libya provide proof of this," Qaradawi said in an interview with the Russian weekly Kommersant-Vlast in November.
"This fate will, of course, befall the family of Ali Abdullah Saleh in Yemen and the Assad clan in Syria," he added. "All of these regimes are a thing of the past."
The IUMS president also used the organisaton's website to denounce the Syrian regime. In a statement issued after the firsts few months of the crackdown, the IUMS denounced the Assad regime's bloodshed and criticised the Arab League's lack of action.
It also called on Turkey to take a tougher stand against the Syrian president and said Bashar was responsible for giving the West an opportunity totamper inthe country's domestic affairs.
Despite denying that he is the official spiritual leader of the Muslim Brotherhood and is instead "an ordinary person who has devoted his life to service to Islam", Qaradawi plays a prominent role within the intellectual leadership of the movement.
The Doha-based cleric, who fled Egypt after repeated imprisonment, returned to his home country during the revolution, leading some Friday sermons in Tahrir Square.
He praised the Muslim Brotherhood's stance against former Egyptian president Mubarak and welcomed the electoral success of the movement's Freedom and Justice Party.
As both Bashar and his father, Hafez, attempted to stifle the Muslim Brotherhood in Syria, Qaradawi's stance is not unexpected.
The fall of the Assad regime would give the Brotherhood an opportunity to officially become part of the political landscape in Syria, thereby further enlarging the Islamic movement's influence in the Middle East.