A Muslim mother and daughter were left fearing for their lives following a "vicious and brutal" attack in south-east London.
The women, aged 42 and 23, were set upon by a 12-year-old girl and three adults in Eltham after an argument about crossing the road.
In the attack, the suspects attempted to remove the older victim's headscarf while her daughter was punched in the face and left bloodied.
Both were left with severe cuts and bruises, and only escaped because a passing ambulance witnessed the attack.
The attack took place on 5 May 2016, when the younger victim drove to meet her mother. As she entered Middle Park Avenue, the juvenile suspect and another boy crossed the road, where there was no zebra or pelican crossing, but the victim stopped to allow them to pass.
However, the girl then gesticulated towards the woman, who then flashed her lights in return.
The victim continued on her way to meet her mother in Eltham Hill and when she stopped the car there, the girl and boy walked past again and the girl began to shout racist abuse.
The daughter told the children they had tried to cross the road in a dangerous place. An argument ensued and the girl launched the attack.
After she kicked and punched the younger woman in the stomach and face, she ran off and returned with 37-year-old Paul Anderson, 38-year-old Joanna Farrer and another unidentified woman.
The two Muslim women, dressed in traditional dress, were then subjected to a barrage of kicks and punches, until an ambulance spotted the attack and the perpetrators fled.
The teenage girl, now aged 13, Anderson, and Farrer were identified thanks to the help of a taxi driver.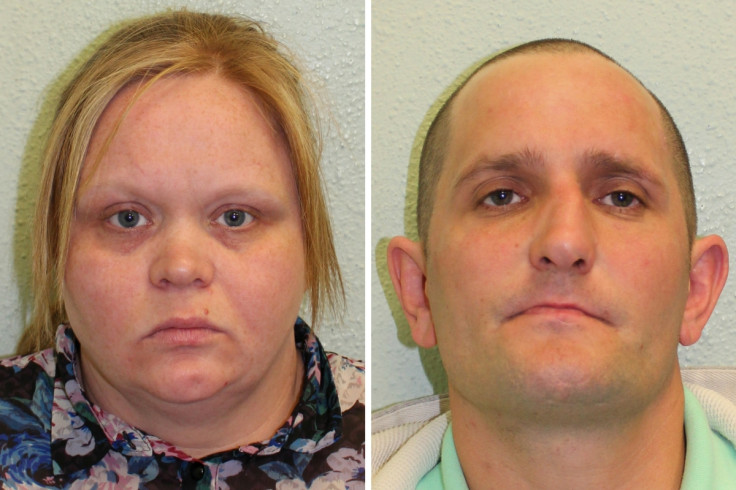 Each were found guilty of two counts of religiously aggravated actual bodily harm on Wednesday (12 April) following a two-week trial at Woolwich Crown Court.
Anderson was jailed for three years and four months and ordered to pay £2,000 ($2,500) compensation to the victims. Farrer will be sentenced on 21 April, while the girl – who is now 13 and cannot be named for legal reasons – will be sentenced at Bromley Youth Court on a date yet to be set.
In a statement following the guilty verdicts, Detective Inspector Melanie Pressley, said: "This was a brutal and completely unnecessary attack on two Muslim women who were racially abused and then assaulted.
"I have no doubt the attack would have continued had it not been for the passing ambulance one of the victims was able to flag down.
"The victims were left terrified by what happened and lived in fear they would be targeted again. Victim 2 [the daughter] was too afraid to leave her house for some time.
"I am delighted we have been able to secure these convictions due to an excellent investigation by Detective Constable Nwosu and show that hate crime will not be tolerated in our community and we will seek out and bring offenders before the courts.
"It is shocking that the instigator of this attack was just 12-years-old and I hope having a conviction to her name at such a young age will be a wake-up call and encourage her to change her ways."