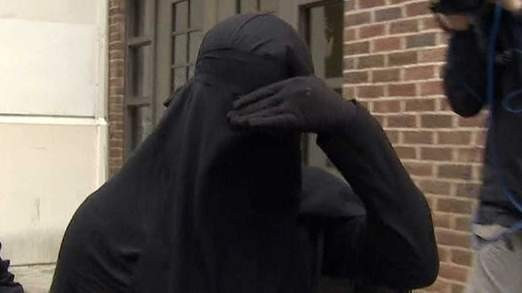 A judge who had to decide whether to ban the Muslim veil in court has ruled that the garment can be worn.
Judge Peter Murphy ruled that the defendant, a Muslim woman who is on trial on charges of witness intimidation but who cannot be named for legal reasons, could wear the headdress which hides her face from others. But he said that she had to take off the full face veil - the niqab - when giving evidence.
The case has drawn attention amid a debate about the place of religious garments in British public life. Prime Minister David Cameron came out in favour of a burqa ban while deputy PM Nick Clegg told the Liberal Democrat conference that he opposed a ban.
Lawyers for the defendant, who denies the charges, told the court that forcing her to remove her black headdress breached her human right to a religious belief.
Calling the issue the "elephant in the courtroom," Murphy told Blackfriars Crown Court: "If the defendant gives evidence she must remove the niqab throughout her evidence.
"The court may use its inherent powers to do what it can to alleviate any discomfort, for example, by allowing the use of screens or allowing her to give evidence by live link.
"Whether or not there is an obligation to wear the niqab is not a subject of universal agreement within Islam; rather, it is a choice made by individual women on a personal basis."
That choice, nonetheless, should be "respected as a manifestation of religion or belief", he added.
Under the compromise ruling, which set a precedent, screens erected around the dock will prevent anybody except jury members seeing the woman, who cannot be identified for legal reasons.
The National Secular Society opposes the banning of the burqa in public but has supported moves to ban face-covering veils from courtrooms. The society plans to complain about Murphy's ruling to the Office of Judicial Complaints.
"It is vital that defendants' faces are visible at all times, including while others are giving evidence, so we regret the judge's decision not to require this," said the executive director Keith Porteous Wood.