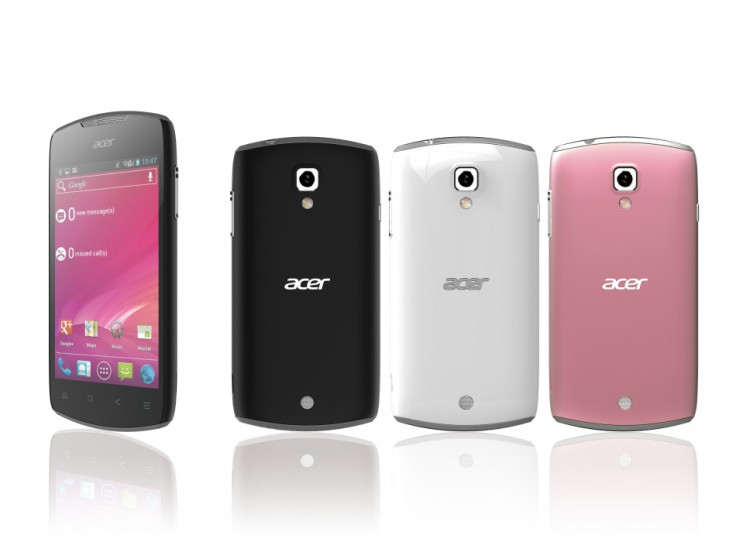 Acer has announced the Liquid Glow smartphone, which features a 3.7-inch screen, runs Android 4.0 Ice Cream Sandwich and is aimed at the "fun-seeking, social-networking youth".
The Liquid Glow will occupy the budget end of the smartphone market, but packing Ice Cream Sandwich straight out of the box makes it a good purchase for anyone looking for an affordable smartphone.
There's a five-megapixel camera with an LED flash on the back and the Liquid Glow has NFC tech built in which, using Android Beam, lets users send anything - photos, video, links and contact details - to another NFC-enabled phone by simply touching the devices together.
Powered by a 1GHz Qualcomm processor with 512mb of RAM and offering just 1GB of internal storage, the Liquid Glow certainly will not rival the likes of Apple's iPhone 4S and the Samsung Galaxy S2, but it will offer good performance and be easily capable of running Ice Cream Sandwich.
The Acer Liquid Glow is marketed as a designer phone and is available in three colours - Sakura Pink, Alpine White and Cat's-eye Black - and the default wallpaper is designed to compliment its exterior colour.
Acer has yet to announce the price of the Liquid Glow, but we are expecting it to be relatively cheap. It will be on show at the Mobile World Congress (MWC) in Barcelona and go on sale in early summer.
International Business Times UK will be attending MWC and reporting the major announcements on smartphones and tablets all next week.