HTC has announced its new flagship smartphone, the One X , featureing a 4.7-inch screen, Ice Cream Sandwich and super-powerful quad-core processor.
The HTC One X was announced at Mobile World Congress in Barcelona on Sunday, and takes a cue from Nokia's Lumia lineup by incorporating a unibody design, promising strength and lightness.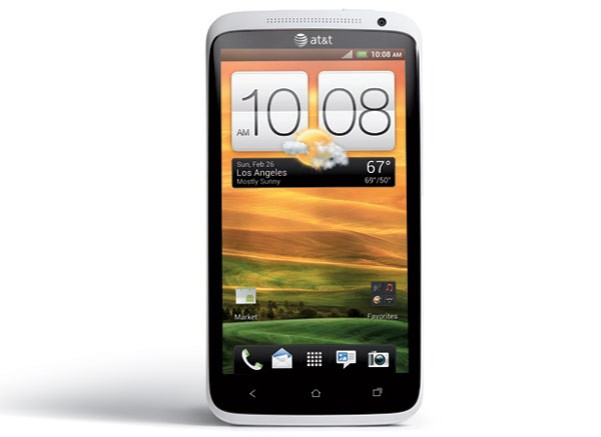 The screen of the One X has an eye-melting resolution of 1280x720, meaning it can offer 720p HD video with ease. HTC is offering two versions of the One X - one with LTE for markets where the fourth-generation networking is available, and another for other 3G markets, such as Britain.
The One X packs 1GB of RAM and an impressive 32GB of internal storage - a further 25GB is available through a DropBox account, which HTC is offering for free for two years.
Around the back, there's an 8-megapixel camera with HTC's ImageChip silicon for clearer shots, even in low light. The camera's party piece is that it can take photographs while continuously shooting 1080p video.
The One X comes with Android 4.0 (better known as Ice Cream Sandwich) right out of the box and is powered by an Nvidia Tegra 3 processor.
Adding to the camera, the HTC One X has a unique LED flash which has five levels of automatic brightness control. There's a front-facing camera for video calls with a 1.3-megapixel censor.
HTC also announced the One S, which is similar to the flagship One X but offers a slightly smaller 4.3-inch screen and a less powerful 1.5GHz dual-core processor.
Orange has announced that it will be bringing the HTC One X and its sister device, the One S to the UK in the second quarter of this year. The network said: "Orange UK plans to launch the HTC One X and HTC One S in Q2, 2012. Pricing and availability details will be published on orange.co.uk in due course."
Industry analyst Denise Duffy said after the announcement: "HTC seems to have learned from mistakes it made in 2011. The company aims now to concentrate on what they do best and have built their brand on: bringing innovation through design of premium devices rather than spreading efforts across all segments of the market.
"From now on, HTC will build its product differentiation upon three main elements including imaging, high-quality sound and music services, and unique industrial design with best in-class display technology."
While the unibody design offers strength and lightness, it does come with some compromises; the HTC One X does not have a microSD card slot for extra storage and the 1800mAh battery cannot be removed by the user.
HTC has not announced prices but the One X will be available worldwide in April.