Asus has entered the highly competitive budget 7in tablet market with the Fonepad, an Android device with a 1.2GHz Intel Atom processor and the ability to make phone calls.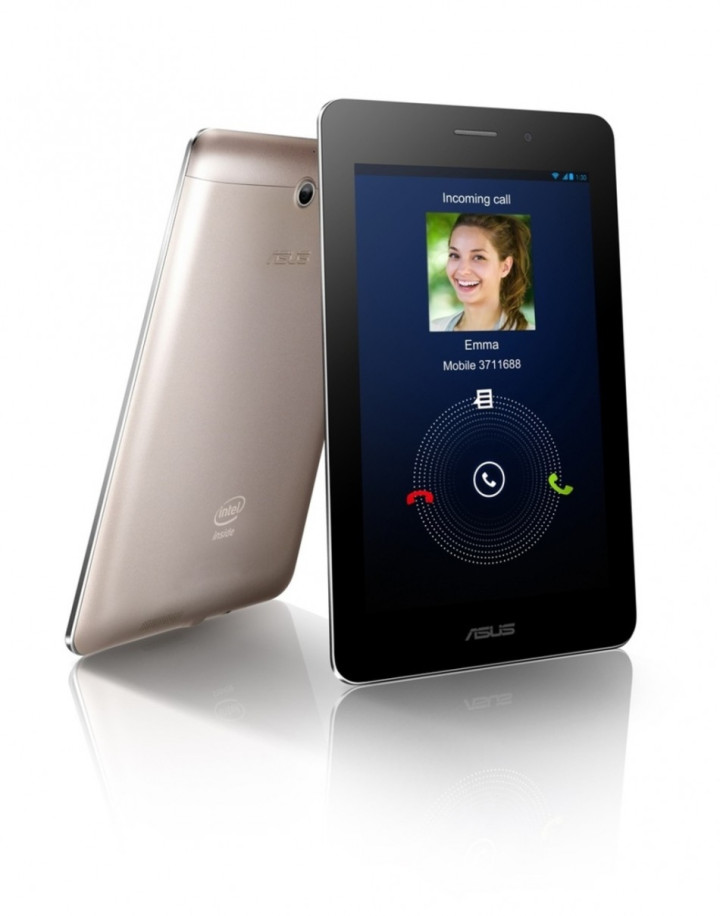 Following Samsung in launching a tablet capable of making calls, the Fonepad is not to be confused with Asus's Padfone Infinity, which was also announced at Mobile World Congress in Barcelona this week.
The budget Fonepad has a 7in IPS display with a resolution of 1280 x 800, a three-megapixel camera on the back which can shoot 720p HD video, a 1.2-megapixel front camera for video calls, and boasts 31 hours of 3G talk time and almost 10 hours of HD video playback.
Described as "a phone that's also a tablet", the Fonepad runs Android 4.1 Jelly Bean and is available in titanium silver and, in what is surely a first for tablet computers, champagne gold.
"It is ideal to have a larger screen with entertainment, social media and other online activities now playing an increasingly important part in our mobile lifestyles," said Jonney Shih, ASUS Chairman. "The incorporation of 3G mobile data with full telephony support, makes the Fonepad the perfect combination of a tablet and phone in one single device."
There is 16GB of internal storage, plus a microSD card slot which can increase that by a further 32GB, and there's also 5GB of Asus cloud storage included with the device.
Taking aim at the hugely popular Google Nexus 7, the Asus Fonepad is priced at just £179 for the 16GB model.
Most users probably aren't going to hold a 7in tablet to their face when making a call, but Asus still have a competitively priced 3G tablet on its hands - and you could also plug in some headphones if talking into a tablet doesn't appeal.
Asus Cloud services
As well as the Fonepad and Padfone Infinity, Asus used its MWC keynote to announce a range of new cloud services, similar to those offered by Apple's iCloud.
Supported across of a range of smartphones, tablets and PCs, Asus Open Cloud Computing (AOCC) provides cloud storage which can be automatically accessed by your Asus device.
Like iCloud, photos taken with a Padfone are automatically synced to AOCC, where they can be viewed over the web from another device.
You can store just about everything in AOCC, and media can be streamed from it, so stored films can be accessed and viewed without having to download the actual file.