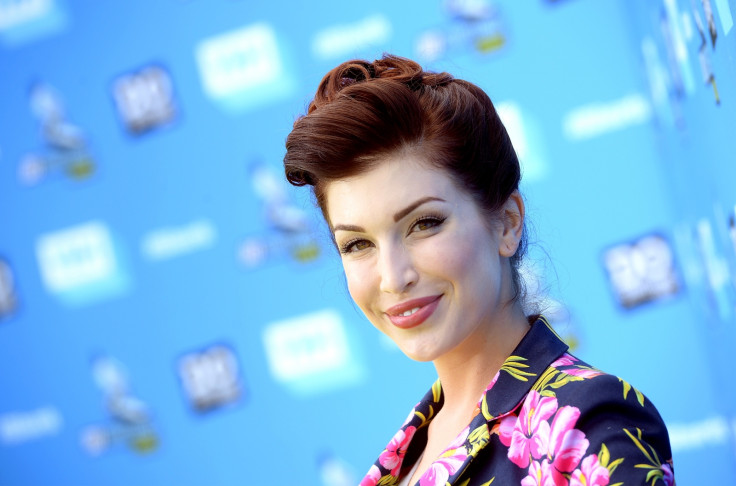 Drake Bell has been left devastated after the death of his ex girlfriend Stevie Ryan, who passed away in her Los Angeles home on 1 July. She was 33 years old.
The Drake and Josh actor took to social media on Monday to express his grief over the loss of his former girlfriend.
"No no no!!!! I can NOT BELIEVE THIS IS HAPPENING!!!! Please wake me from this nightmare @StevieRyan I loved you and will forever miss you!", the 31-year-old actor wrote alongside a photo of them together at the red carpet of the 2006 MTV Movie Awards on Twitter.
"This is too much. My heart is crushed. @StevieRyan I love you and miss you...," he added. Drake and Ryan dated between 2005 and 2006.
According to the Los Angeles County Coroner's Office website, the 33-year-old actress died on Saturday (1 July). The cause of death has been ruled a suicide after the agency performed an autopsy.
Ryan died just one day after she posted a tribute to her grandfather, who had recently passed away.
"The man of my dreams will now only be in my dreams," she wrote on Twitter. "I'll miss you everyday, forever. I love you my Pa."
Ryan was known for her impersonations of celebrities and her YouTube channel called Little Loca.
She has previously spoken about the hate she received for her videos.
"No matter who you are... You can be the most talented person in the world and you put anything on the Internet and all you're going to get is hateful responses," she had said.
"I didn't know that at the time. I don't think anyone knew that yet. I was like, 'Oh hell no they didn't! These b***hes do not know what they just asked for!"
"So then I created Little Loca thinking, 'I'm going to hand YouTube its ass right now.' I created Little Loca and thought I'd just do it and freak people out."
---
The Samaritans provides a free support service for those who need to talk to someone in the UK and Republic of Ireland. Visit Samaritans.org or call 116 123 (UK) or 116 123 (ROI), 24 hours a day, 365 days a year. Visit this website to find a support phone number in your country.