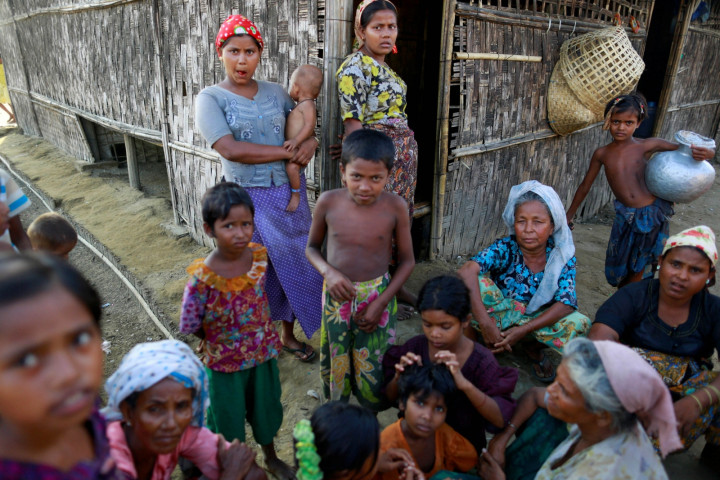 Myanmar authorities are profiting out of the exodus of persecuted Rohingya Muslims from the country's flashpoint Rakhine state by extorting payments from asylum seekers fleeing Myanmar, a report has found.
The practice, which has been going on for years, has been documented in the most extensive report that will be released by Bangkok-based advocacy group Fortify Rights. It shows how Myanmar authorities are cooperating with international criminal syndicates in the human trafficking of Rohingya, which has been called by the UN the most persecuted minority in the planet.
"Not only are the authorities making life so intolerable for Rohingya that they're forced to flee, but they're also profiting from the exodus,"said Matthew Smith, executive director of Fortify Rights.
The Myanmar navy went so far in their collaboration with traffickers that they even escorted boats operated by criminal gangs out to international waters. "This fairly well-organised transnational networks of human traffickers and smugglers works across several countries including Myanmar, Thailand and Malaysia," Smith told IBTimes UK. "State and national level officials are complicit in this because senior government officials know what's happening and doing nothing to stop it."
The allegations have been rejected by Rakhine state spokesman Win Myaing saying that he has not "heard of anything happening like that".
Restrictions on basic freedom
Communal violence between Buddhists and Rohingya exploded in 2012 in the Rakhine, leaving about 200 people dead and 140,000 displaced. More than 100,000 Rohingya reportedly fled the country by sea.
Violence against Myanmar's Muslims intensified over the past two years, incited by extremist monks and the virulent anti-Muslim '969' campaign, which espouses hate and urges Buddhists to boycott Muslim businesses.
The Myanmar government and local Burmese consider Rohingya as unwelcome migrants from Bangladesh in the last century. The state-run press differentiates between "locals" (i.e. Arakan Buddhists) and "Bengalis" to indicate Rohingya, although they have been living in the Rakhine state for generations.
Rohingya are denied access to education and employment and face "unacceptable restrictions on movement, marriage, and reproduction", according to reports.
Arakan Project, a local advocacy group, said that an average of 900 people per day desperately seek to leave the country in cargo ships.
"Rohingya brokers deliver payments to members of the Myanmar riot police, navy and army in amounts ranging from $500 to $600 per shipload of Rohingya in exchange for passage out to the sea," said Smith. "In one case the Myanmar navy collected $7,000 from a criminal gang operating a ship filled with Rohingya fleeing to Malaysia."
In other cases, police have extracted payments directly from passengers. Many of those fleeing have been forced to sell all their possessions to afford the $2,000 charged by brokers for passage to Malaysia.
Smith stresses that also those Rohingya who were not displaced by attacks in 2012 face "very serious restrictions on their basic freedom".
"Displaced Rohingya face avoidable deprivation of humanitarian aid so most people flee because they don't have enough food, healthcare, livable opportunities," he said. "But also the population who is not displaced, over a million, faces threats from local members of the population along with restrictions on freedom of movement and ongoing pressure to abandon their ethnic identity."
Stateless and persecuted
Myanmar has laid out a controversial plan to offer citizenship to Rohingya in exchange for registering their identities as Bengali. Critics of the plan claim the Muslim minority are given a false choice: accept ethnic change to Bengali or be detained.
"The international community should condemn the abuses against Rohingya with a
unified voice and work with Myanmar in a principled way to improve the situation,"
said Matthew Smith.
The report came after Burmese authorities ordered that the body of a journalist who was murdered by the country's powerful military be exhumed, casting a shadow over US President Barack Obama's visit later this month. Aung Kyaw Naing, also known as Par Gyi, was killed after being detained for photographing clashes between the military and a rebel group in the state of Mon.