Carlos Moya believes it will be a mistake to write off Novak Djokovic since questions were also raised about the futures of Roger Federer and Rafael Nadal following their struggles with injury in 2016. However, the duo came back strongly this year.
The Swiss ace put an end to his 2016 campaign in July owing to a knee injury, while the Spaniard ended his season in October after struggling through the season with a wrist injury. A number of people wrote off their chances of challenging for major titles when they made their comebacks, but they have since silenced critics with their performances.
Nadal and Federer have won five titles apiece in 2017, which includes sharing the four Grand Slam titles between them and are currently ranked number one and two in the world, respectively. They are now preparing to fight for the year-end number one ranking in the final few tournaments of the year.
Similar to the aforementioned duo, Djokovic ended his 2017 season after his loss at Wimbledon owing to an elbow injury and will return at the start of the next season. He started the year as the world number two but a drop in form saw him struggle for most of the campaign, before he decided to end it early.
And again, questions have been raised about his ability to return to the top and dominate like he did for the last few years. But Moya, who joined Nadal's coaching team at the start of the year, believes it is a mistake to write off the former world number one.
"They thought that these two active legends of the sport would be done. But whoever is in the tennis world, players or coaches, never called off Rafa, Roger or Nole," Moya said, as quoted by Tennis World USA.
"Now they say that Djokovic, because of his season, won't return strong. It would be a big mistake to say it," he added.
Moya, meanwhile, has backed Nadal to win more major titles in the coming years but is unsure if he can catch Federer's record of 19 men's singles Grand Slam titles. The Spaniard is currently three behind his long-time rival.
The former world number one has played his role in helping Nadal climb back to the top after joining his coaching set up at the start of the year and will have more responsibility in 2018 when Toni Nadal steps down from his role as head coach.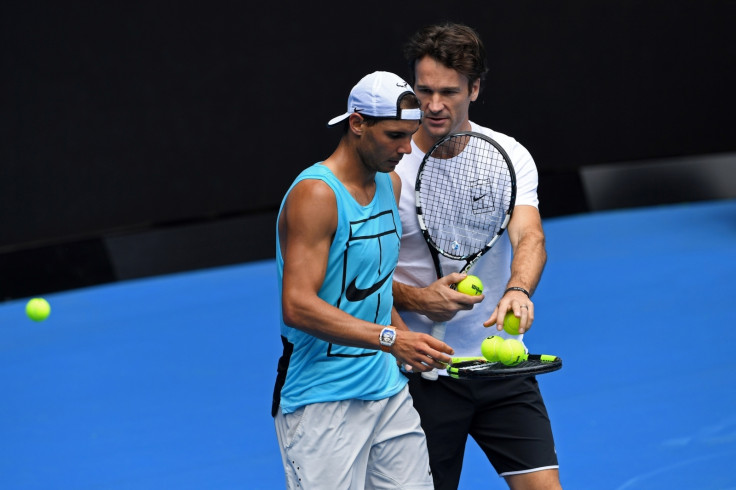 "Rafa's success is about the present, trying to improve and play well to win more Major titles," Moya explained.
"He is open to keep improving, which is not something you see for someone who won everything like him. He is an example for many kids who are starting. For other kids, he is not an example because he is unattainable.
"From here to reach Roger's 19, we will see. I see Rafa winning other Slams, but I don't know if Federer will add more," he said.