Nadia Savchenko: Freed Ukrainian fighter pilot sworn in as MP amid talk of presidential run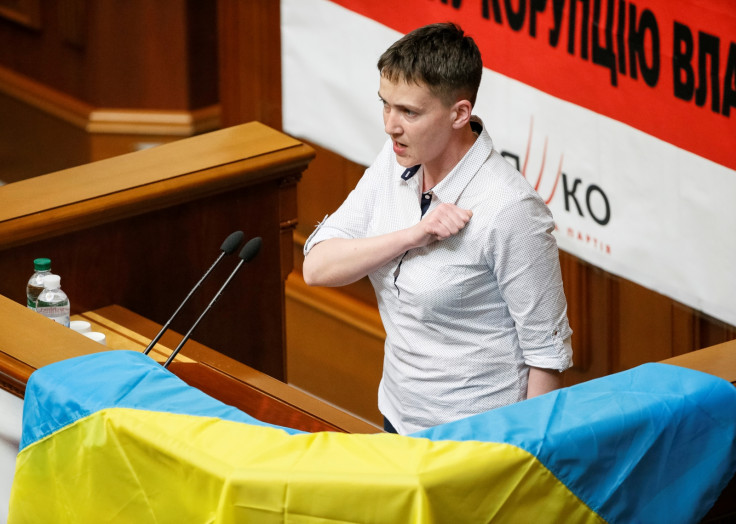 Ukrainian pilot Nadia Savchenko, imprisoned in Russia for nearly two years before Vladimir Putin granted her release, has been sworn in as a lawmaker in Ukraine only days after she said she would consider a run for the presidency.
Savchenko was in custody when she was elected in 2014, and she sang the Ukrainian national anthem when she finally took the oath in the parliament's lower house the Rada on Tuesday (31 May 2016). She told the house she would fight for the release of others whom Kiev describe as Ukrainian political prisoners held in Russia.
She returned to Ukraine after President Putin pardoned her as part of a prisoner swap. The 34-year-old was a veteran of the Ukrainian army fighting with a pro-Ukrainian volunteer battalion in the Lugansk region, where she was captured by pro-Russian militia.
She was convicted for directing the pro-Kiev forces' artillery fire that killed two Russian journalists.
Amid the protests of innocence, she became as symbol of Ukrainian national identity and used her trial to rail against Russia.
On Friday 27 May, she said in a press conference she wanted to return as a military pilot but would launch a political career if required, telling reporters: "Ukrainians, if you want me to become president, I will become president," AP reported.
She then met with the Ukrainian president Petro Poroshenko who suggested she visit European countries to discuss the situation hitting the east of the country, and help present Kiev's stance with the Assembly of the Council of Europe.
Meanwhile, two other Ukrainian citizens, Yuri Soloshenko and Gennady Afanasyev, convicted in Russia on terrorism and espionage charges, filed a petition for clemency to the Russian president, also on 31 May.
Afanasyev's lawyer, Alexander Popkov, said the petition did not admit Afanasyev's guilt, Interfax reported.
Soloshenko was jailed for six years for espionage for trying to buy components for S-300 surface-to-air missile systems in October 2015. Afanasyev was jailed for seven years on charges linked to preparing terrorist attacks in Crimea, the peninsula seized by Russia.
Previously, the Ukrainian president said Moscow and Kiev had agreed terms for the prisoners' release, although this has not been confirmed by the Kremlin.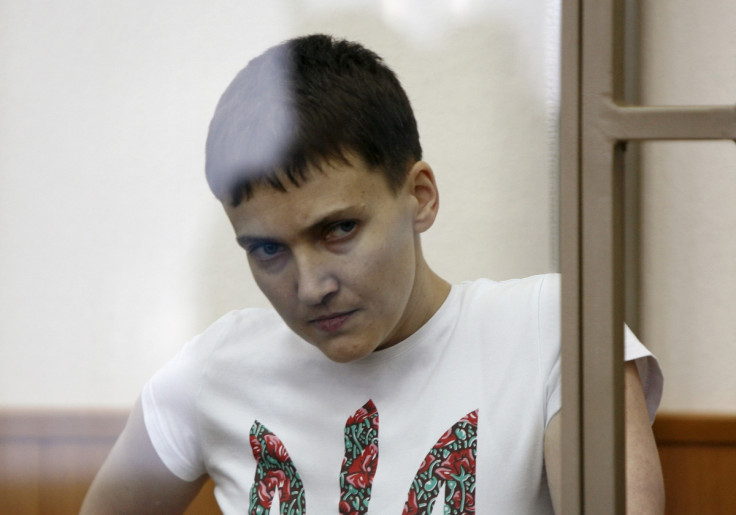 © Copyright IBTimes 2023. All rights reserved.