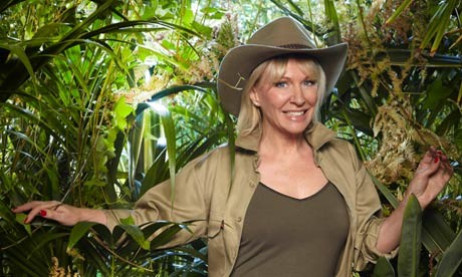 Nadine Dorries' stint on hit ITV show 'I'm A Celebrity, Get me out of Here' could lead to her losing her seat at the next General Election, according to a new poll.
The outspoken MP for mid-Bedfordshire wanted to increase her exposure and win new supporters, by leaving her constituency to spend up to six weeks in the Australian jungle for the reality show.
However, after becoming the first celebrity ejected from this year's show, it appears Dorries could actually have lost thousands of votes through her Antipodean sojourn.
In a new poll commissioned by Conservative benefactor Lord Ashcroft, 36 percent of voters in Dorries' constituency declared they are less likely to vote for her in the next election, following her time on I'm A Celebrity.
If such a significant percentage of Dorries' constituents did switch their vote to the Liberal Democrats in protest in 2015, they would wipe out the 27 percent vote-share majority she won over the Lib Dem runner up at the 2010 General Election.
An even worse prospect for Dorries would be if Labour leader Ed Miliband succeeds in his mission to woo middle England - the group which holds the key to Downing Street. Then she could hand Miliband a huge scalp, should voters be seduced by his 'one nation' message and the Lib Dems get punished as hard as national polling trends suggest.
Furthermore, 84 percent of Conservatives polled disapproved of her appearance on I'm A Celebrity. Among Liberal Demcrats, the figure rose to 91 percent.
Dorries, a prominent anti-abortionist, said she was particularly keen to raise awareness of this issue through her time in Australia. But less than a third of voters polled said that spending time in the Australian jungle, rather than parliament, would achieve this objective.
However, the poll suggests Dorries has at least increased her popularity among younger voters. Nine out of 10 respondents below the age of 24 said they approved of her time in the jungle, compared with a 60 percent disapproval rate among pensioners.
Lord Ashcroft said: "There is a long way to go to the next election and voters can be forgiving. But however well-intentioned, Nadine's publicity stunt does not look like the triumph she hoped for."