The attack at the Westgate mall in Nairobi killing more than 39 people and wounding 150 others has left the world shocked. This is the biggest attack in Kenya since al-Qaida's east Africa cell bombed the US embassy in Nairobi in 1998, killing more than 200 people.
"We have overcome terrorist attacks before. We will defeat them again," President Uhuru Kenyatta stated. He also promised to hunt down and punish the perpetrators.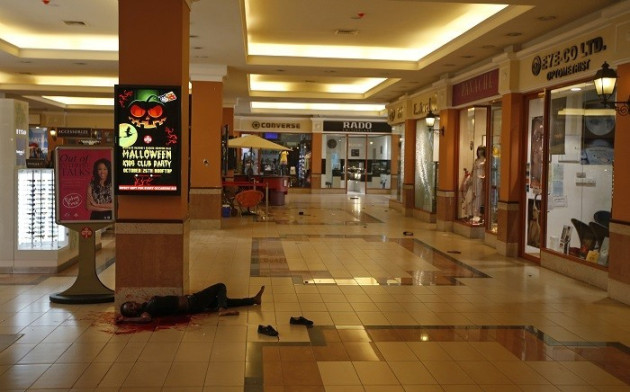 According to a survivor, the attackers had told all Muslims to leave the area. She added that at least one of the attackers was a woman.
"A Somali guy shot at me. The guy who shot me was carrying a rifle, an AK-47," Satpal Singh, 36, who was in a cafe on the mall's top floor, stated.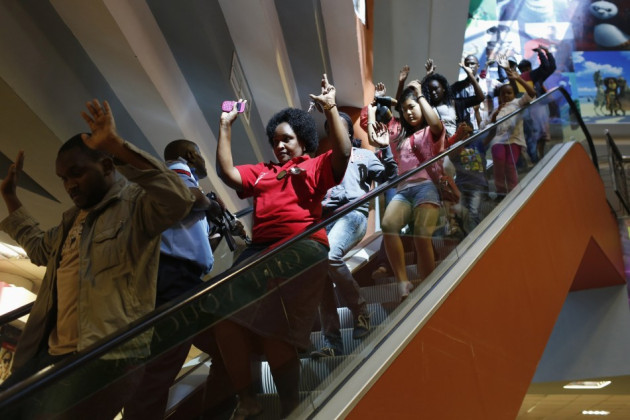 Several shoppers hid around the mall's cinema complex and in a toilet on the first floor. They were later rescued by the police.
"I personally touched the eyes of four people and they were dead. One of them was a child. It's carnage up there," a former British soldier at the scene stated.
According to witnesses, shoppers who tried to leave were asked by the terrorists to name Prophet Mohammed's mother. If they failed to give the correct name of Amina, they were shot dead.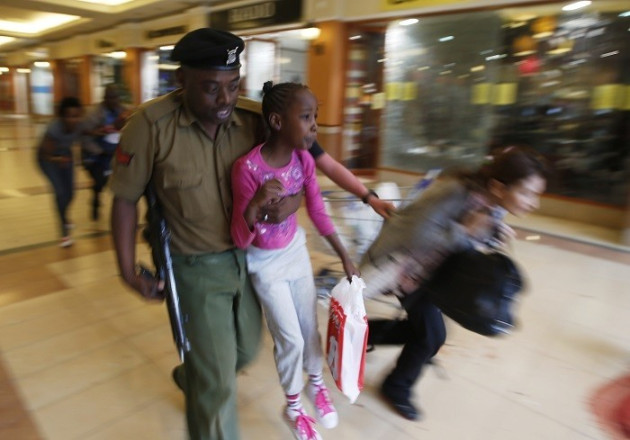 "I hid under a car with my daughters, and I saw the men line up maybe 40 people and ask them who was Muslim, and if they were to prove it by saying the name of the Prophet's mother. Those who got it wrong were shot," Charles Karani, an IT engineer who survived the carnage stated.
He also stated that the gunmen wore white bandanas and appeared to work in teams, each one taking control of different floors of the five-storey mall.
"There was blood everywhere. Two ladies under the car with me had gunshot wounds on their legs. Another Indian gentlemen was hit in the face by a bullet but he seemed not to be gravely hurt. Other people for sure are dead. I saw four people lying, not moving," he added.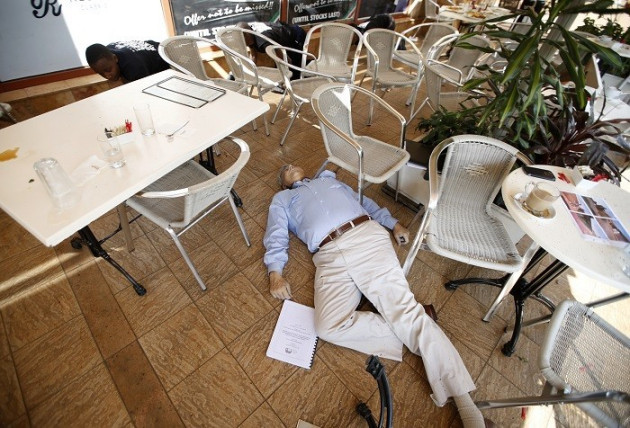 "A grenade was thrown and it rolled near us, my daughter said, 'Papa, there's a grenade' - but thank God it didn't go off and I kicked it away," Karani said.
"They were not speaking Swahili. They spoke something that seemed like Arabic or Somali, but I'm not sure as I don't speak those languages. I saw people being executed after being asked to say something," another eyewitness named Jay stated.

"The majority of bodies I saw were white. I heard that the terrorists targeted whites deliberately. The terrorists were Arabs or Somalis," Ombati Cyrus, a local Kenyan journalist who was among the first at the scene stated.
"We started by hearing gunshots downstairs and outside. Later we heard them come inside. We took cover. Then we saw two gunmen wearing black turbans. I saw them shoot," another witness Patick Kuria said.
"We kept running to different places but the shots were getting louder so we barricaded ourselves into a large storeroom. There were children hiding with us, as well as someone who had been shot," Hannah Chisholm, a British national who was visiting Nairobi, stated. She told the BBC that she and 60 others barricaded themselves into a large storeroom.