Al-Shabaab Attack Kenyan Border Towns' Church and Police Station
Gunmen linked to Nairobi's Westgate Mall siege storm towns of Mandera and Wajir near Somali border, killing three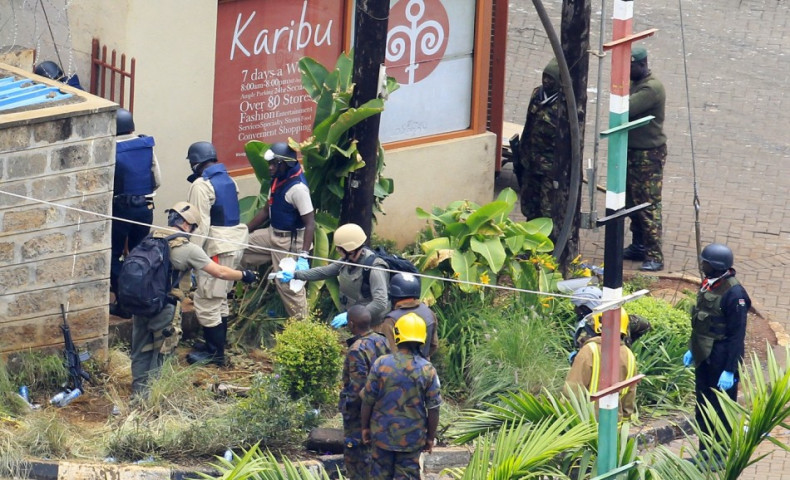 Gunmen from al-Shabaab, the terrorist group whose attack on a shopping mall in Nairobi left scores of civilians dead, have raided a Kenyan police station near the Somali border and killed two police officers.
At least three people were injured and 11 vehicles set on fire when suspected Islamist extremists armed with rocket-propelled grenades stormed the town of Mandera.
"They have caused much destruction and deaths before escaping," local police chief Charlton Mureithi told the Standard.
Earlier, another person was killed and three injured in a similar attack on the town of Wajir, also near the Somali border and almost 400km south of Mandera.
Two vehicles carrying gunmen reportedly pulled up outside a local church and the terrorists opened fire and threw grenades.
The attacks happened just two days after the Kenyan government said it had recaptured the Westgate mall.
Al-Shabaab's leader, Ahmed Godane Shaykh Mukhtar Abu Zubayr said that more terrorist operations would follow if Kenya did not pull troops out of Somalia.
"Make your choice and withdraw all your forces," Godane said. "Otherwise be prepared for an abundance of blood that will be spilt in your country, economic downfall and displacement."
Godane added that Westgate, a shopping centre hosting a large number of Jewish and American-owned stores, was targeted not only to hit Kenya, but also to send a message to the West.
"It was also retribution against the Western states that supported the Kenyan invasion and are spilling the blood of innocent Muslims in order to pave the way for their mineral companies," he said.
Kenyan troops are taking part in a largely successful military offensive against al-Shabaab in Somalia, led by the African Union and financed mostly by European states.
Seventy-two people - 61 civilians, six security officials and five terrorists - have been confirmed dead in the mall attack, but officials said the number was likely to rise as clear-up operations continued. More than 170 people were injured. Eleven suspects were taken into custody.
Kenyan authorities, joined by experts from the US, UK, Germany, Canada and Interpol, were investigating the scene also to assess whether foreign and/or Western nationals were among the attackers.
READ:
Nairobi Westgate Mall Siege: French Model Anne Dechauffour Shot Dead in Car Park
Nairobi Westgate Mall Siege: First Photos of Al-Shabaab Attackers and Hunt for 'White Widow' Samantha Lewthwaite
Nairobi Westgate Mall Siege: Militants Threaten to Kill More Hostages [VIDEO]
Nairobi Westgate Mall Siege, Day 3 in Pictures [WARNING: GRAPHIC IMAGES]
Nairobi Westgate Mall Siege: Kenyan Troops Launch Major Assault on al-Shabaab Insurgents