Nairobi Westgate Mall Siege: Kenyan Troops Launch Major Assault on al-Shabaab Insurgents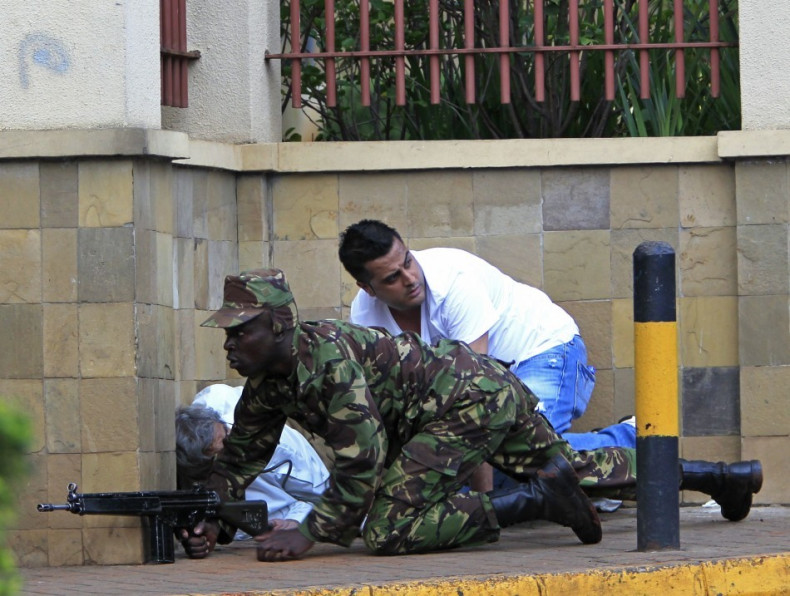 A large explosion has rocked the Kenya mall where Islamic extremists are holding hostages a day after attacking the luxury Westgate centre and killing 59 people.
Associated Press journalists at the mall said the explosion was by far the largest in the 30-hour siege. There big blast was followed by silence.
Earlier on Sunday Kenyan army helicopters hovered over the mall where the heavily armed terrorists, estimated to number between 10-15, from the Somali Islamic militia al-Shabaab were holding an unspecified number of hostages
"Godspeed to our guys in the Westgate building," Kenya's National Disaster Operation Centre said in a message on Twitter. "Major engagement ongoing."

Israeli commandos are believed to be fighting alongside the Kenyan troops.
Kenya's president Uhuru Kenyatta has said security forces confronting militants in a Nairobi shopping mall have located the attackers in one part of the building and now have "as good a chance to successfully neutralise the terrorists as we can hope for".
Al-Shabaab said on its new Twitter feed - after its previous one was shut down on Saturday - that Kenyan officials were asking the hostage-takers to negotiate and offering incentives.
"We'll not negotiate with the Kenyan govt as long as its forces are invading our country, so reap the bitter fruits of your harvest," al-Shabaab said in a tweet.
The number of people killed in the ongoing siege, which began on Saturday, is expected to rise sharply from the 59 people confirmed dead, police sources said after entering the building.
"We fear the death toll... it could be much, much higher than what we have, judging from the bodies sighted inside," a police officer said, after reports from inside of multiple corpses.
READ:
Nairobi Westgate Mall Siege: President Kenyatta Vows to Pursue Online Writers as Al-Shabaab Defies Twitter Ban
Nairobi Westgate Mall Siege: 10 Nations Mourn Victims
Nairobi Westgate Mall Siege: Israeli Special Forces Battle Al-Shabaab Terrorists