Nairobi Westgate Mall Siege: Jewish and American Stores Made Shopping Centre Al-Shabaab Target
Islamist militants' spokesman Sheikh Abulaziz Abu Muscab tries to justify rationale behind massacre which has left 62 people dead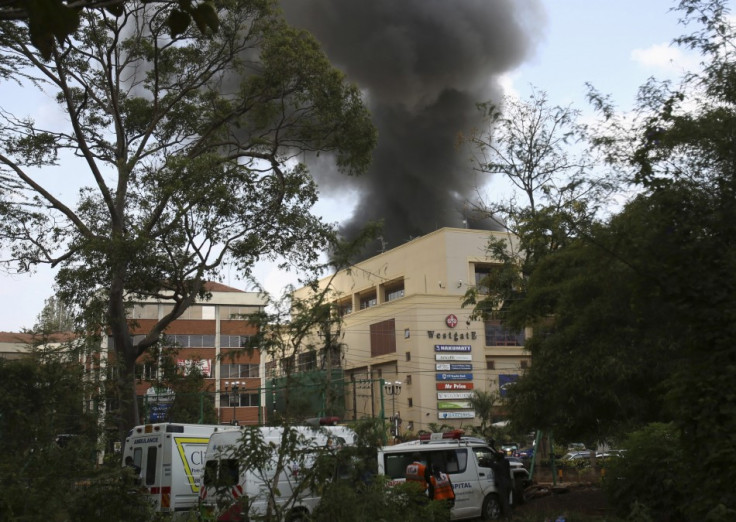 The Westgate shopping centre massacre in Nairobi, in which at least 62 people were reported dead and scores of shoppers, tourists and soldiers were killed, was targeted by Islamist terrorists there were Jewish and American shops in the building.
Among the dead in the Westgate mall siege and counter-attack were four Britons and 11 Kenyan soldiers. Two of the British people killed were named as Zahira Bawa, 41, and her young daughter Jeneh, of Leamington Spa.
A spokesperson for the Somalian terrorist group al-Shabaab, who have claimed responsibility for the attack, said the shopping centre - Nairobi's most exclusive, was targeted for its Jewish and American shops.
Sheikh Abulaziz Abu Muscab told Al-Jazeera: "[Westgate] is a place where tourists from across the world come to shop, where diplomats gather. It is a place where Kenya's decision-makers go to relax and enjoy themselves.
"Westgate is a place where there are Jewish and American shops. So we have to attack them."
Kenyan officials said that three attackers had been killed and 10 people arrested. As night fell in Nairobi, the siege was still going on, despite senior military officers earlier saying that their forces were in "full control" of the building.
Kenya's interior minister said that almost all hostages had been evacuated.
Bawa's husband was reported to have flown to Kenya soon after news of the terrorist attack broke.
Jeneh's grandmother, Shakuntna Bawa, told the Coventry Telegraph: "We knew that they were missing but we heard that they had been killed.
"I feel shocked - the whole family is in shock."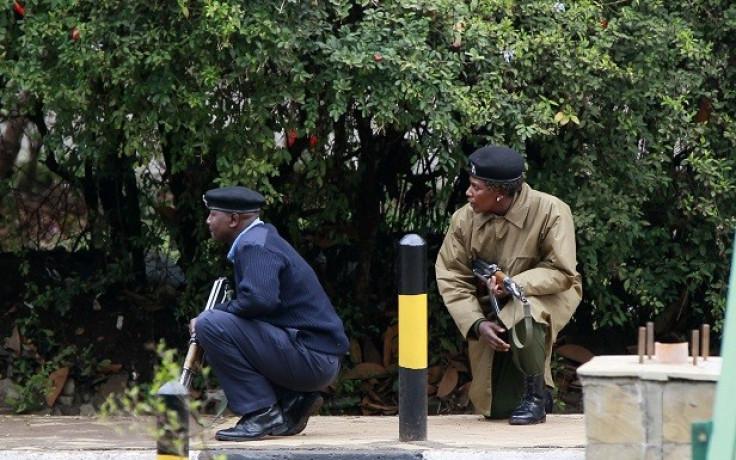 Ross Langdon, who held joint British and Australian citizenship, and his partner Elif Yavuz who was two weeks away from giving birth, were also confirmed to have died in the shootings.
Kenya's President Uhuru Kenyatta issued a statement to his country in the wake of the killings. He said: "To those who have suffered physical and psychological wounds I offer words of comfort and encouragement
"As your president, as a leader and as a Kenyan,I feel the pain of every life we've lost, share your grief at our nation's loss."
READ:
Nairobi Westgate Mall Siege: Militants Threaten to Kill More Hostages [VIDEO]
Nairobi Westgate Mall Siege, Day 3 in Pictures [WARNING: GRAPHIC IMAGES]
Nairobi Westgate Mall Siege: Kenyan Troops Launch Major Assault on al-Shabaab InsurgentsNairobi Westgate Mall Siege: 10 Nations Mourn Victims
Nairobi Westgate Mall Siege: 'The White Widow' and the Western Jihadists Fighting for Al-Shabaab
Nairobi Westgate Mall Siege: Israeli Special Forces Battle Al-Shabaab Terrorists
Nairobi Westgate Mall Siege, Day 2 in Pictures [WARNING: GRAPHIC IMAGES]
© Copyright IBTimes 2023. All rights reserved.