Najd Province: Isis ally claims responsibility for fatal double bomb attack in Saudi Arabia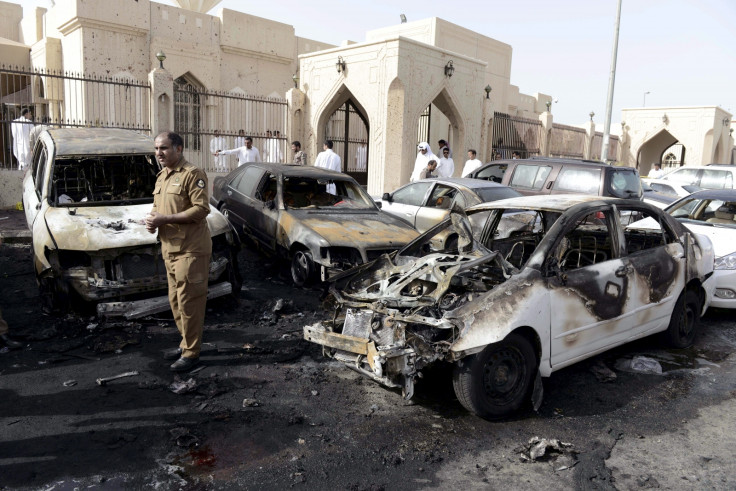 Najd Province, an affiliate of Islamic State (Isis) has claimed responsibility for the bombing of a police station in al-Dalam, Saudi Arabia. The terrorist group said its members detonated two explosive devices outside the police building on 2 April.
In a statement to the Saudi state news agency SPA, the Saudi Interior Ministry confirmed that one person was killed in the explosion.

Saudi media posted video and photos of the bombings' aftermath. Three police vehicles were set on fire. Al-Dalam is located 62 miles from Saudi Arabia's capital, Riyadh.
Najd Province previously claimed responsibility for three bomb attacks in Shi'ite mosques in Saudi Arabia and Kuwait, which killed 53 people during May and June 2015.
New Isis affiliate
Najd Province first came to attention in May 2015, when it claimed responsibility for the bombing of Shia Ali b. Abi Talib Mosque in Al Qudaih, near Qatif. This attack saw 21 people killed and more than 100 injured. A week later, a suicide bomber from the terror group, dressed as a woman, killed four people near the Shia Imam Hussein mosque in Dammam.
Writing for Intersec Magazine, Dr Jeff Moore, an expert on terrorism and insurgency, described Najd Province as having the "prowess to target, infiltrate, and successfully strike one of Saudi Arabia's most elite counter-terror units", and that Isis has positioned itself as challenger to the kingdom's role as the cradle of Islam.
© Copyright IBTimes 2023. All rights reserved.