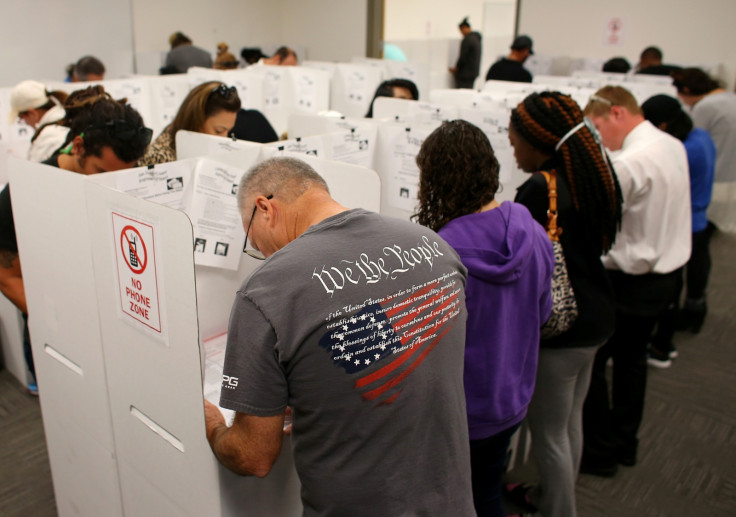 Shane Kimbrough, who is currently living aboard the International Space Station, did not allow the fact he is currently not on this planet to prevent him from performing his democratic duty. The Nasa astronaut filed his ballot for the 2016 election from the space station, Nasa has revealed.
In a Tumblr post, Nasa revealed that Kimbrough was allowed to vote thanks to a 1997 bill, passed by Texas, which established a technical voting procedure for astronauts. Unlike voters on Earth, the voting process starts a year before launch, giving astronauts the ability to choose which elections they want to participate in while in space.
Six months before the election, astronauts are given a standard "Voter Registration and Absentee Ballot Request — Federal Post Card Application", Nasa revealed. The first astronaut to vote from space was David Wolf in 1997, who voted while living on the Russian Mir Space Station.
Millions of US voters will head to the polls on Tuesday 8 November in a highly contested race between Democrat Hillary Clinton and Republican Donald Trump. Voters living outside of the US, whether in space or in another country, will have to have filled out their Federal Post Card Application in January.
According to the State Department, US citizens living abroad receive their blank ballots 45 days before general and mid-term elections ,and around 30 days before special, primary and run-off elections for federal offices. Voters can then mail their ballots, drop them off at the nearest US embassy or consulate, fax, email, or deliver them electronically, if their state allows them to.
The Federal Voting Assistance Program estimates that of the 5.7 million US citizens living abroad, 2.6 million are eligible to vote in the elections. The most voting-age Americans live in Canada (660,935), the UK (306,600) and Australia (103,385). In 2014, only 4% of eligible voters overseas turned out to vote in the mid-term elections.