Nasa has released a stunning new animation showcasing the dusty condition of its Phoenix Mars Lander.
The robotic spacecraft landed on the Red Planet in 2008 to explore its surface and atmospheric history and find evidence of water.
However, after a few months of operation, it started malfunctioning due to lack of sufficient sunlight. The craft was never built to survive in Mars' dark and cold conditions and thus went quiet.
Now, nearly after 10 years, Nasa has taken a close look at the spacecraft.
The space agency used its Mars Reconnaissance Orbiter's (MRO) High-Resolution Imaging Science Experiment (HiRise) camera on 21 December 2017 to capture Phoenix's site and found that the whole thing is now buried under dust.
In an animation comparing the image, with one taken in July 2008, the agency highlighted how the face of the site has changed over last decade.
In the first shot, the lander at the top, its backshell and parachute at the bottom are clearly visible with dark marking around them, while in the latest one, the hardware is hardly visible and the parachute appears to have moved towards east due to Martian winds.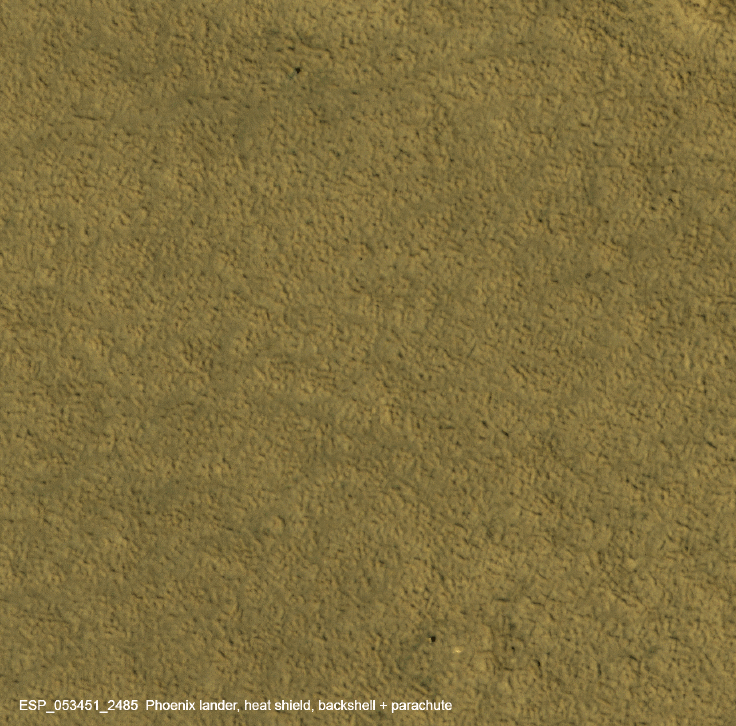 Both images cover an area roughly 300 meters wide and are closely matched in viewing and illumination geometry, according to Nasa. The agency's Jet Propulsion Laboratory managed the Phoenix Mars Lander Project and manages the Mars Reconnaissance Orbiter, which was recently put on precautionary standby mode.