Annual Nasa Great Moonbuggy Race Winners Announced
Nasa has announced the winners of its Great Moonbuggy Race 2012.
The winner for the high school division is Petra Mercado High School in Humacao, Puerto Rico and for the college division, racers from the University of Alabama in Huntsville bagged the prize.
The winning teams outraced more than 80 teams from 20 states, Puerto Rico, Canada, Germany, India, Italy, Russia and the United Arab Emirates.
Approximately 600 student drivers, engineers and mechanics, team advisors and cheering sections had gathered on April 13-14 at the U.S. Space & Rocket Center in Huntsville.
Just few months before the race, the participating students were asked to design a vehicle that addresses a series of engineering problems that were similar to problems faced by the original Moonbuggy team.
According to Nasa, each Moonbuggy will be human powered and it should carry two students, one female and one male. Each of them has to overcome half-mile simulated lunar terrain course including "craters", rocks, "lava" ridges, inclines and "lunar" soil. The team which can overcome all the terrain and reach the finishing point first wins the race.
The team from Petra Mercado had completed the half-mile course in 3 minutes and 20 seconds, whereas the UA Huntsville college division team finished in 4 minutes and 3 seconds.
The winning teams received trophies depicting Nasa's original lunar rover. Nasa also gave plaques and certificates to every competing team. Sponsor Lockheed Martin Corp. of Huntsville presented the winners cash awards of $2,850 (£1,798) each.
"The annual NASA Great Moonbuggy Race is a unique and exciting way to get high school and college students involved in hands-on robotic design and operation," said Leland Melvin, Nasa associate administrator for education, in a statement.
"They are working on a solution to a real exploration challenge faced by Apollo mission engineers in the 1960s. Today's student designers could be the engineers and robotics experts who will design a rover for future human exploration of Mars."
The race is inspired by the original lunar rover, first piloted across the moon's surface in the early 1970s during the Apollo 15, 16 and 17 missions. Eight college teams participated in the first NASA Great Moonbuggy Race in 1994. The race was expanded in 1996 to include high school teams, and student participation has swelled each year since.
Nasa's Great Moonbuggy Race has been hosted by the U.S. Space & Rocket Center since 1996. The race is sponsored by Nasa's Human Exploration & Operations Mission Directorate in Washington.
Major corporate sponsors are Lockheed Martin Corp., The Boeing Company, Northrop Grumman Corp. and Jacobs Engineering ESTS Group, all with operations in Huntsville.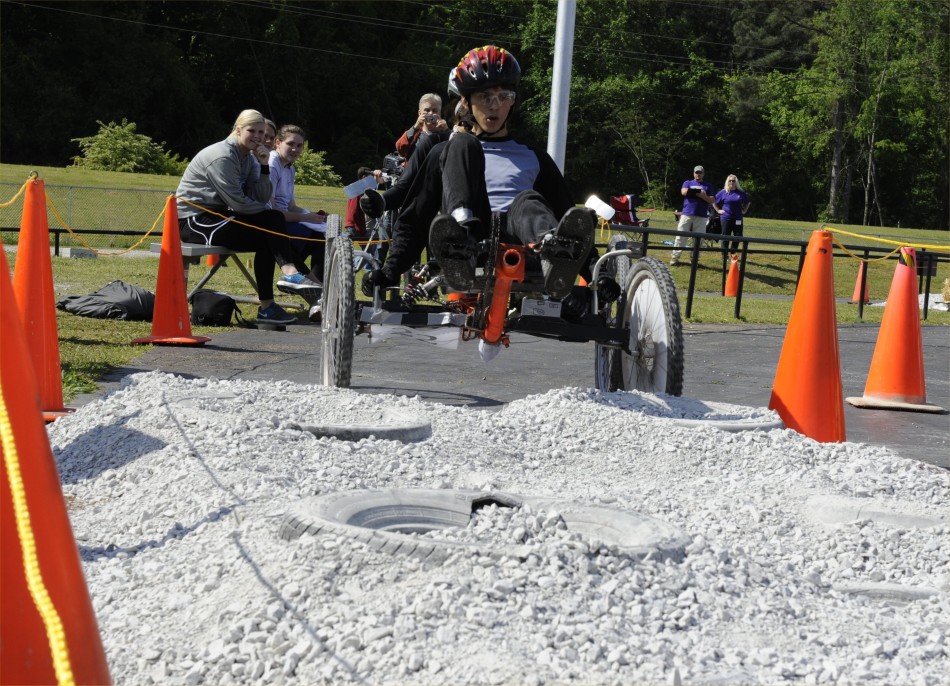 © Copyright IBTimes 2023. All rights reserved.