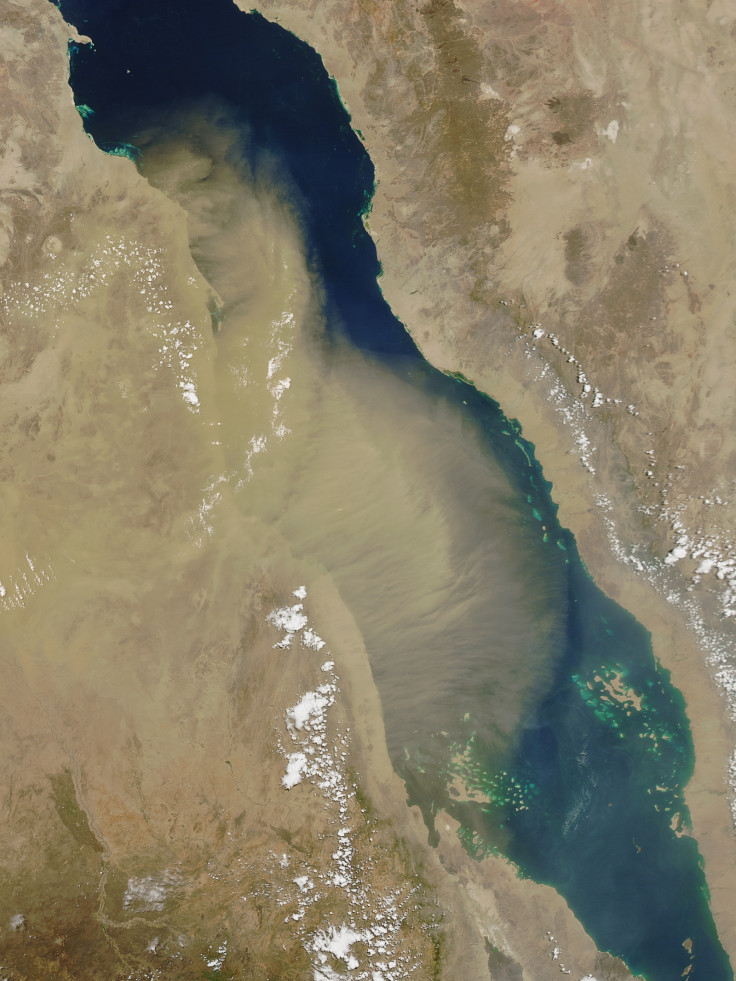 Nasa has released a spectacular photo captured by its Aqua satellite that shows a sandstorm blanketing most of the Red Sea. The image was taken by the Moderate Resolution Imaging Spectroradiometer (MODIS) instrument on 15 June.
While dust storms are a common phenomenon, this one looks "extraordinary" because of the size and plume structure. According to the photo, the storm that had blown its way from Sudan and Eritrea had managed to cover most of the breadth of the Red Sea and was already touching the edges of Saudi Arabia.
"Although we see transport from the wide coastal area, the plume is especially dense over the Tokar Delta," said Georgiy Stenchikov of King Abdullah University of Science and Technology.
According to Stenchikov, the wind gusts that caused the dust outbreak on 15 June were due to a cold front moving southeast. The front was related to a cyclone centered near the Persian Gulf, and it caused turbulent mixing of air and a series of associated haboobs (dust storms).
Dust storms in the area have been of special interest to scientists. Dust in cloud-free conditions reflects sunlight and causes radiative cooling of the land and atmosphere. But according to Stenchikov, the effects on the energy balance of the Red Sea have not been well quantified.
And while they can be disastrous, the natural phenomenon of dust storms helps deliver important nutrient supply to the Red Sea, which by itself has low nutrient levels.