Nasdaq Embarrassed Over Facebook IPO Blunder - 'This Was Not Our Finest Hour'
Chief executive of the Nasdaq Stock Market, Robert Greifeld, admitted embarrassment over technical problems which saw a half-hour delay to Facebook's landmark initial public offering last week.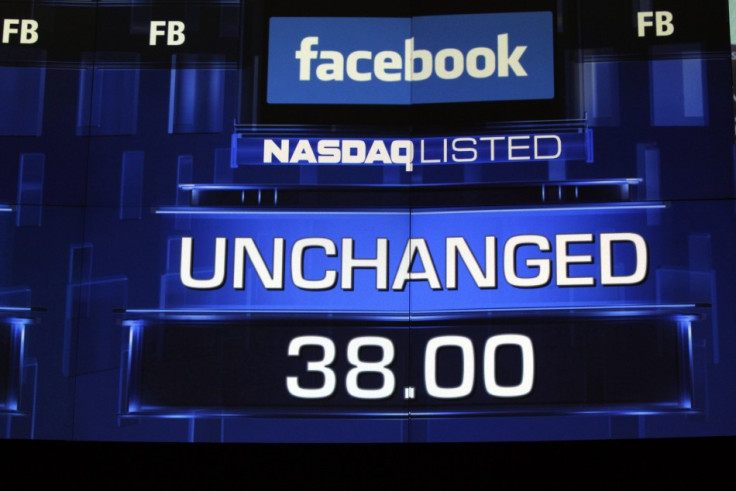 Facebook's shares were due to appear on the Nasdaq at 11:00 EST (16:00 BST) but were delayed for half an hour, and it wasn't until two hours later that traders were sure of the transactions they had made.
The delays and uncertainty caused traders to bail out of Facebook shares, as they were not sure what they had bought or sold, or at what price. Despite this, some 82 million transactions were made in the opening 30 seconds.
Computer systems used to establish the opening price of Facebook's stock were to blame as they were overwhelmed by order cancellations and updates during what Greifeld described as the "biggest IPO cross in the history of mankind."
"This was not our finest hour," Greifeld told reporters over the weekend, adding that the Nasdaq was "humbly embarrassed" by the technical problems and that extensive tests prior to the social network's flotation did not suggest that such problems would happen when trading began for real.
During preparation for the float, Nasdaq conducted thousands of hours of testing for "a hundred scenarios," according to Greifeld, adding: "We're not happy with our performance," but stated that he did not believe the problems affected the price of Facebook shares.
The Wall Street Journal reports that the Nasdaq is planning to redesign its IPO systems for future company flotations, but it did not give any further details.
Nasdaq will use an "accommodation pool" to pay back investors that should have received executions in the opening auction; Greifeld added that this pool could reach $13m.
Bloomberg reports: "Nasdaq's software for IPOs allows investors to cancel or update details of orders until the auction runs. Trade requests received during the 5 milliseconds it took to operate the auction disturbed the process, leading to an imbalance of buys and sells and sending the program into a loop."
Facebook opened the day at $42 (£26.56) and reached as high as $45, before falling back to its IPO level of $38. The price closed at $38.23.
To stop shares going below the IPO level - and therefore valuing Facebook as less than it believed it was worth - underwriters stepped in to purchase shares and drive the price back up, according to a Bloomberg source.
Following the problems, Nasdaq's own share price fell by 4.4 percent to $21.99 - the biggest drop since October - while its largest rival, the New York Stock Exchange, rose 0.3 percent.
© Copyright IBTimes 2023. All rights reserved.