The company that owns the National Enquirer, the salacious American tabloid, paid $150,000 to a former Playboy model for a story in which she claimed to have an affair with Donald Trump but never published it, according to press reports. The company's owner, David J Pecker, is understood to be close friends with the presidential nominee, and his paper has been supporting the Republican ahead of the election on Tuesday.
The alleged affair took place in 2006, and was described as a "consensual romantic relationship" between Trump and Karen McDougal, who was the magazine's Playmate of the Year in 1998, lasting as long as 10 months. Trump was married to his current wife Melania at the time. It's understood that the agreement was reached in August, and grants American Media Inc exclusive rights to the story in perpetuity, barring her from discussing it elsewhere but not obliging the company to publish it.
In a written statement sent to the Wall Street Journal, (WSJ) American Media Inc said it had paid the money for two years of fitness columns and magazine covers, on top of exclusive rights to write about any relationship she has had.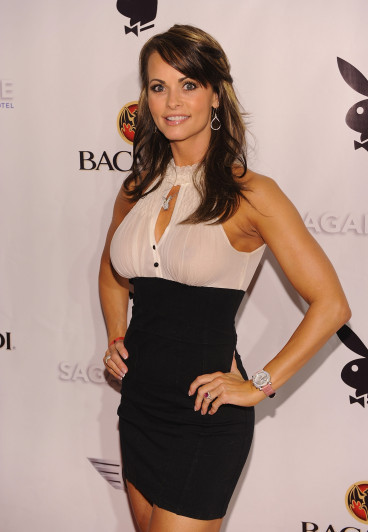 "AMI has not paid people to kill damaging stories about Mr Trump," it said.
The Trump campaign asserted that claims of an affair were "totally untrue". Campaign spokesperson Hope Hicks added: "We have no knowledge of any of this."
For his part, Pecker told the WSJ that his friendship with Trump is "no secret" and that he's a great admirer of the reality TV star. He also pointed out that the National Enquirer had "set the agenda" on another Trump affair, with Marla Maples, during his first marriage.
"That in itself speaks volumes about our commitment to investigative reporting," he said.
A friend of the model's told the WSJ that she recalled "attending the Miss Universe pageant at the Shrine Auditorium in Los Angeles as a guest of Trump in 2006.
"Trump's limousine picked up McDougal and her at McDougal's Beverly Hills home, and the two women sat in the front row with Trump and music producers Quincy Jones and David Foster. Trump escorted them home," the friend said.