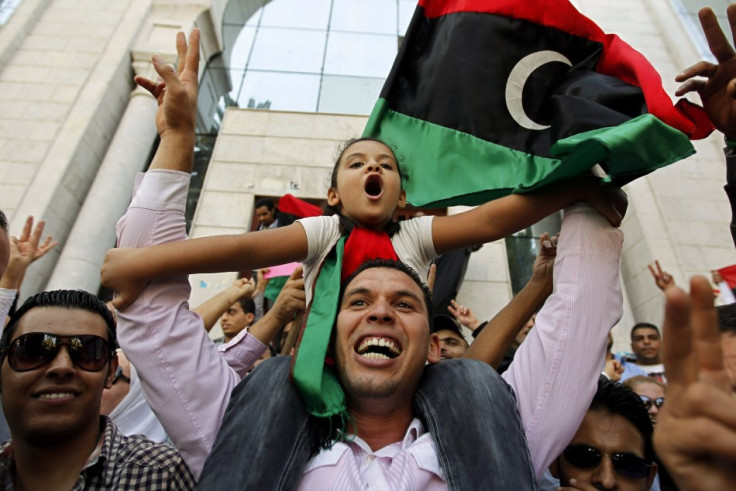 Despite the scepticism and controversy surrounding NATO's Operation Unified Protector in Libya (liberal groups, in particular, have accused the alliance of being "grossly hypocritical" by intervening in Libya but not, for example, in Syria, Bahrain, Saudi Arabia, Yemen or Pakistan) the Secretary General has hailed the mission as "one of the most successful in NATO history."
Beginning with the enforcement of a no-fly zone and naval blockade on March 31, NATO has been heavily involved in aiding rebel forces to overthrow the late Muammar Gaddafi and take control of their nation's future. The IBTimes presents a chronology of the most important events over the past 7 months.
17 March 2011 - The United Nations Security Council passes a resolution to impose a no-fly zone in Libyan airspace.
19 March 2011 - French and Italian aircraft enter Libyan airspace to begin reconnaissance and surveillance operations whilst U.S. and British ships and submarines fire Tomahawk cruise missiles at Libyan air and ground defences. NATO ships and aircraft also begin enforcing a naval blockade.
23 March 2011 - Official start of Operation Unified Protector to enforce United Nations Security Council resolutions 1970 and 1973 during the Libyan civil war.
31 March 2011 - NATO formally takes control over the no-fly zone and naval arms embargo in Libya, officially ending national military operations such as the U.S. coordinated Operation Odyssey Dawn.
6 April 2011 - The Libyan government accuses NATO of instigating an attack against the Sarir oil field that killed three guards and damaged a pipeline connecting a Mediterranean port.
23 April 2011 - The U.S. carries out its first UAV strike in Misrata.
4 May 2011 - NATO Secretary-General Anders Fogh Rasmussen claims that the Libyan government's military capabilities had been significantly degraded since the operation started. On 5 April, NATO claims that nearly a third of the Libyan government's military capabilities had been destroyed.
11 May 2011 - NATO aircraft fires four rockets at Gaddafi's compound in Tripoli, killing at least two people. The following day, 52 NATO strikes are carried out against loyalist targets across the country.
Throughout the following days, NATO carries out over 200 strikes on government and military targets.
26 May 2011 - NATO warplanes bomb more than 20 targets in Tripoli in less than half an hour. It is widely described as the heaviest as the heaviest attack on the city since the campaign began.
13 June 2011 - NATO conducts 62 airstrikes against targets in Tripoli and four other cities. NATO helicopters attack two Libyan Navy boats off the coast of Misrata, and military equipment and vehicles concealed beneath trees in Zilten.
20 June 2011 - Gaddafi government officials accuse NATO of killing 19 civilians in the town of Sorman, west of Tripoli. Only the day before, NATO had admitted to accidentally killing civilians in a separate airstrike in the capital.
16 July 2011 - NATO strikes hit a range of military targets near Tripoli and Brega. 10 rebels are killed and 172 wounded during an advance on Brega. Clashes and NATo airstrikes continue in the following days in the battle to take control of the town.
30 July 2011 - NATO attacks and disables three Libyan state television transmission dishes in Tripoli while rebels encircle Gaddafi's last stronghold in the Western Mountains.
31 July 2011 - rebel units, aided by NATO, break through the front line in several places west of Misrata.
9 August 2011 - NATO bombs a warship in Tripoli harbour.
20 August 2011 - Rebel elements in Tripoli supported by NATO launch an uprising in the city codenamed Operation mermaid Dawn. NATO warplanes supported the operation by conducting bombing runs over government targets in the city.
8 September 2011 - Al Jazeera reports that National transitional Council forces have taken the Red valley, a heavily defended area east of Gaddafi's hometown of Sirte. On 16 September they launched a major offensive into the city itself.
20 October 2011 - Sirte falls to rebel forces. Col Muammar Gaddafi is captured after his convoy is attacked by NATO warplanes, but later killed. According to their statement, NATO was not aware at the time of the strike that Gaddafi was in the convoy. It is unclear if NATO aircraft were involved in helping secure Gaddafi's capture by Libyan forces on the ground.
23 August 2011 - Rebels seize Gaddafi's compound in Bab al-Azizia, Tripoli. Gaddafi's family are forced to flee the capital in the following days, leaving the rebels in charge.
31 October 2011 - End of NATO operation in Libya