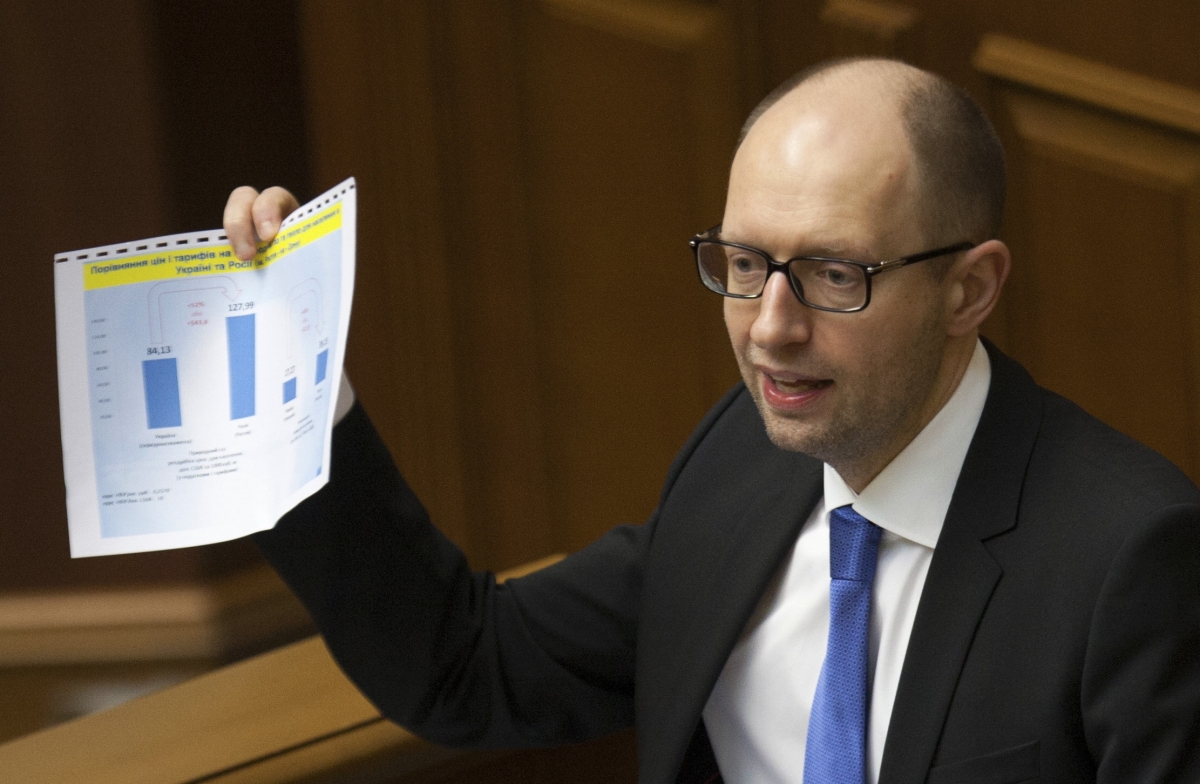 The issue of Ukraine becoming a member of Nato is on the horizon but it's unlikely to be finalised at the Nato Summit in Newport, which kicks off on Thursday 4 September.
At a press briefing at the Celtic Manor, a senior Nato official told reporters that because of Ukraine's non-bloc status, which means it cannot constitutionally become a member of Nato, the ascension will be difficult to proceed towards immediately.
When pushed as to whether Ukrainian membership would happen, the spokesperson said: "Maybe."
The Ukrainian government is in the process of entering a bill to parliament to cancel its non-bloc status, which Prime Minister Arseniy Yatseniuk said would resume "Ukraine's course for Nato membership".
For its part, Nato pledged in 2008's Bucharest Summit that both Ukraine and Georgia would become members in the future. Today, the alliance was more equivocal in its view that Georgia would be inaugurated soon.
One of the outcomes officials said we could expect from the summit is a tangible path for Georgian membership, which will see Nato and Georgia become more aligned militaristically and strategically.
"We will see more Nato in Georgia and more Georgia in Nato," the official said, adding Nato will seek to cooperate with the Georgian ministries on defence planning and development, to "beef up" Georgia's capabilities.
There will be periodic Nato exercises in Georgia, with Nato being permitted to use Georgian facilities and training Georgian forces, which will play a "sustained part in Nato operations".
Nato has denied it will arm Ukrainian forces, saying it does not have the capacity to do so. However, the spokesperson said the individual member states are free to negotiate any armament programmes they wish on an independent basis.
Nato will work with Ukraine on a strategic level, though. Described as "an enhanced cooperation programme", the alliance will provide Ukraine with support around communications, logistics, cyber-attack security, professional development and defence education.
The official criticised Russian President Vladimir Putin for effectively pushing Ukraine and other former Soviet republics into Nato's hands, somewhat ironically so given he spoke in the past of his desire not to see Nato in Ukraine.
In the Middle East, Nato is likely to use the summit to strengthen ties with Jordan, with which it will enter into similarly strategic relationship to Georgia. King Abdullah II of Jordan is to attend the event and officials spoke of his nation as its closest ally in the region.
"We want to work loosely with Jordan to helm them face the challenges of the Middle East," a spokesperson said.
There was also question about the Mistral helicopter carrier ships, following France's decision to scrap its warship delivery to Russia. Nato has denied responsibility for France's decision but welcomed it.
A spokesperson said: "Nato does not play a role in this decision. This is taken by the French government alone. However many, including Nato members, will consider this to be a good decision.
"It was clearly taken because despite every attempt by allies to encourage Russia to deescalate it has done the opposite."