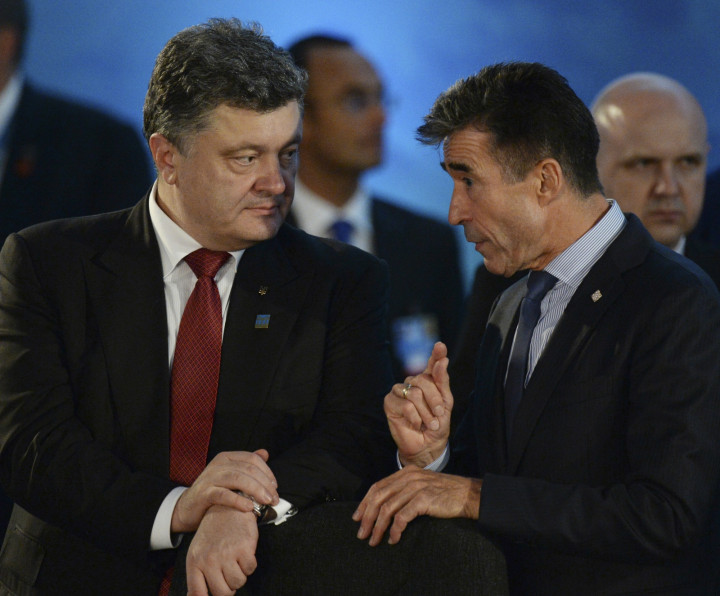 Moscow has warned that a planned Nato military drill in Ukraine and negative decisions regarding Russia being taken at the alliance summit in Wales could undermine the peace process in the former Soviet republic.
"The essence and the tonality of the statements on Ukraine, along with plans to hold joint war games of the Nato member states and Kiev in that country till the end of 2014, will inevitably escalate tensions, threaten the visible progress in Ukraine's peace process and facilitate a deepening split among Ukrainians," the Russian Foreign Ministry said.
More than 1,000 Nato troops are to take part in a joint military exercises with Kiev forces in western Ukraine later this month to show support to the government in its military effort against Russian-backed separatists in the east.
Meanwhile, the alliance has decided to take a series of measures to counter the Kremlin's expansionist policy in Eastern Europe.
Nato members have announced plans to establish a rapid response force "to be deployed anywhere in the world" within a few days, as well as creating a permanent military presence, including a command and control base in an eastern European member state, likely Poland.
The organisation is also to provide Ukraine with precision-guided weapons and non-lethal support such as cyber defence, logistics, command control and communications.
Ukraine and Russian-backed separatists have agreed a ceasefire which was announced today following talks between representatives of Ukraine, Russia and pro-Russian rebels.