Nazca Lines: Mysterious new animal geoglyph discovered in Peruvian desert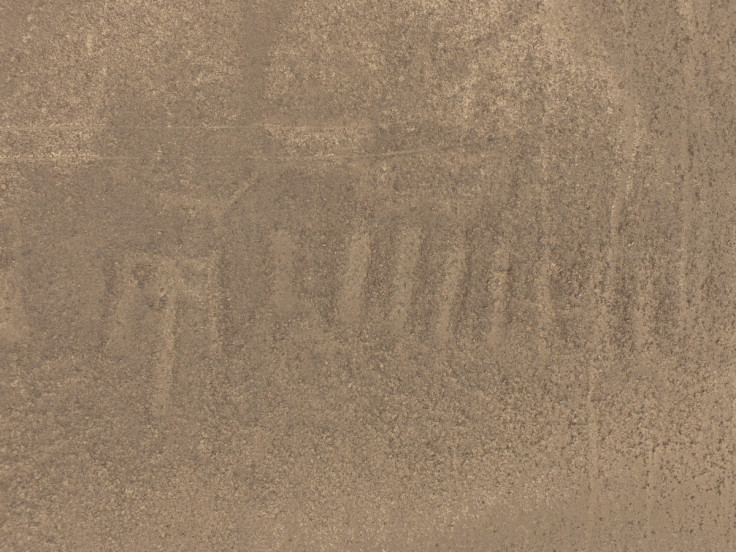 Scientists have identified a new geoglyph in Peru's Nazca desert. These mysterious lines, which were created on the surface of the ground between 500BC and 500 AD are located 400km south of the capital Lima.
Their large sizes, their quantity, as well as their uncertain purpose, make them one of archaeology's greatest mysteries.
Depicting animals, plants and enigmatic geometric shapes, they probably played a part in the pre-Columbian civilisations' rituals.
Some scholars believe the figures were scratched by the ancient populations on the ground so that their gods could see them from the sky.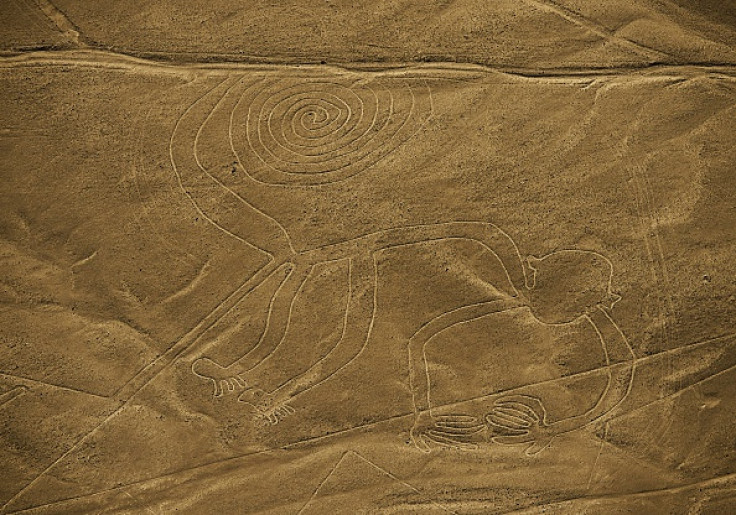 Imaginary creature
The latest geoglyph was discovered by a team from Japan's Yamagata University, during the eighth session of a field research in the Peruvian desert.
The figure measures more than 27m long and appears to depict an imaginary creature, with a long tongue, many legs and spotted features on the body. The archaeologists estimate it is 2,000 years old.
The fantasy animal was created by removing surface stones of darker colour to expose the lighter-coloured ground underneath, and then piling up the removed dark stones to shape the figure in relief. Between 400BC and 200BC, this would have been the main technique to create geoglyphs.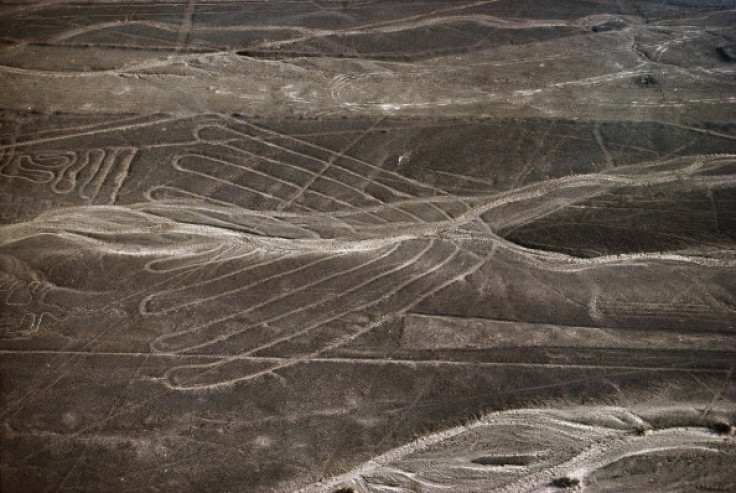 The purpose of this particular geoglyph may be relatively straightforward, the researchers claim, as it was found on a path leading to the ancient ceremonial centre of Cahuachi.
The pyramidal temples of Cahuachi were places of rituals and devotion. It is possible the geoglyphs leading up to it - like this strange animal - were used for pilgrimage, guiding devout followers towards the site.
Since 1994, the Nazca geoglyphs have been added to the Unesco World Heritage list. The UN agency recognised their importance for having transformed a vast desert land into a "highly symbolic, ritual and social cultural landscape", full of mystery for archaeologists.
© Copyright IBTimes 2023. All rights reserved.