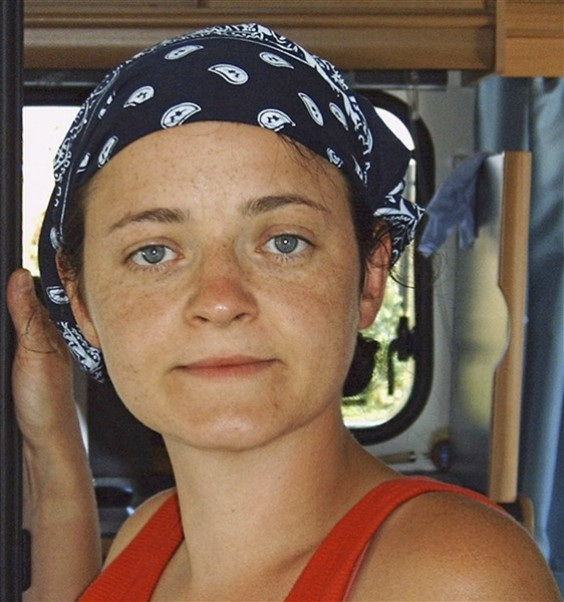 A suspected Nazi sympathiser has gone on trial in Munich on charges of involvement in the racist killing of ten people.
Beate Zschäpe, 38, who is accused of being part of a neo-Nazi cell, has been charged with complicity in the murder of a policewoman, eight Turks and a Greek between 2000 and 2007.
She is also accused of involvement in at least two bombings in the racially-mixed areas of Cologne, and 15 bank robberies carried out by her accomplices, Uwe Mundlos and Uwe Boenhardt.
Mundlos and Boenhardt both died in a suspected suicide pact in November 2011.
The trial has stirred up long-stifled debate in Germany, where racial issues remain largely off limits. Scuffles broke out between police and protesters outside the court following Zschaepe's appearance. She faces life imprisonment.
Four other men are also standing trial, accused of assisting her National Socialist Underground group. Zschaepe handed herself in to police in November 2011.
The gang remained clandestine for a decade, and its existence only came to light following the deaths of Mundlos and Boenhardt.
Police found a burned-out caravan in the town of Eisenach. Ballistic tests on a gun discovered at the scene showed it had been used in the murder of all 10 victims.
Officers also found a DVD in which NSU members claimed responsibility for the killings. The video showed the victims alongside a cartoon figure of the Pink Panther, and a graph setting out the casualties.
Police believe Zschaepe set fire to the flat she shared with Mundlos and Boenhardt after they died. Prosecutors say the gang targeted businessmen in an attempt to intimidate migrants into leaving Germany.
Mehmet Daimagüler, a lawyer representing several of the survivors, compared the trial to the defeat of the Nazis in the Second World War. "This is no different than Nuremberg," he said.
The killings were initially known as the "döner murders", in a reference to Turkish kebabs. Survivors say they find the tag hurtful and demeaning.
The group is also charged with killing a female police officer in 2007.
Zschäpe, described as petite, with long dark hair swpet back from her face, stood with her back to the courtroom for the 20-minute hearing, eating mints passed to her by her lawyer. She has said she is not prepared to give evidence at the trial.
Osman Can, a member of Turkey's governing party, called the trial a "question of humanity."
"The violent methods that are seen in this case are not only aimed at Turks," he said. "They are against Jews or Roma, or any viewed as others in German society."
Zchäpe has not spoken since she walked into a police station in November 2011, telling officers: "I'm the one you are looking for". She denies the charges, but faces a life sentence if convicted.
A parliamentary committee convened in January has been asked to investigate possible wrongdoing by authorities, and draw up measures to guard against future failings.
Eva Högel, a Social Democratic Party MP who sits on the committee, said testimony from dozens of witnesses revealed no evidence that the authorities were involved.
"What we have found are two things, a widespread downplaying of far-right extremism by authorities, that rightist extremism was not seen as a danger for our democracy," she said.
"We have no evidence of that. But their attitude toward the victims is questionable. We found that."
Prosecutors say the three came together "to realize their racist ideals, influenced by the Nazis for a 'preservation of the German nation' through carrying out murders and explosive attacks to bring about change in the government and society".
The group is also accused of involvement in two bombings in Cologne, in January 2001 and June 2004, which were intended to kill "as many people as possible only because of their non-German origin".
Twenty-three people were wounded in the attacks.