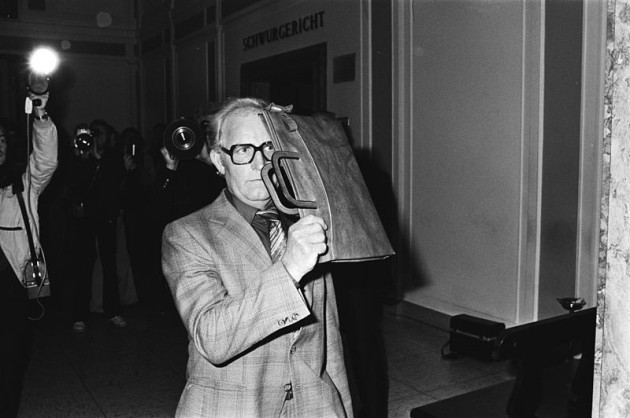 A German court charged a 91-year-old former Nazi SS member with murder for the killing of a resistance fighter during the Second World War.
Nazis' Waffen SS member Siert Bruins is accused of having killed Dutch resistance fighter Aldert Klaas Dijkema with four shots two of which in the back of the head in September 1944.
"This is wonderful. It again reinforces that it is still possible to bring Nazi war criminals to justice," said Efraim Zuroff, chief Nazi hunter with the Simon Wiesenthal Center, in Israel.
Bruins, a Dutch native who later acquired German nationality for the services he rendered to Adolf Hitler's army, has already served seven years in 1980 for the murder of two Dutch Jews during wartime.
He was also sentenced to death in absentia in the Netherlands in 1949, but his extradition was denied by Germany. He currently lives in Dortmund.
Now, a court in the northern German city of Hagen is to determine whether there is enough evidence to try him for the killing of Dijkema.
Dijkema was captured in the town of Appingedam, near the German border in the northern Netherlands, by Bruins and his comrade August Neuhaeuser.
Bruins and Neuhaeuser allegedly drove Dijkema to an isolated spot, told him "go take a leak" and then executed him. The two later reported Dijkema tried to escape.
"We don't know exactly who fired the shots, but to be criminally guilty that plays no role. If both were there with the goal to kill him, it doesn't matter who pulled the trigger," prosecutor Andreas Brendel said. Neuhaeuser is now dead.